When one of the most powerful and publicity-shy businessmen in Asia was pressed as to why he had shunned the media for more than six decades of his highly successful career, his retort was telling.
The Forbes journalist interviewing billionaire and Shangri-La hotel chain founder Robert Kuok in 2012 was given a Chinese saying by way of response — "tall trees experience strong winds".
And yet there Kuok was, giving a personal and frank interview to one of the most prominent business media brands in the world.
Whatever the reasons behind it, Kuok's decision speaks of a shift that extends far beyond his business empire.
Across the globe, executive teams and especially their CEOs are opening themselves up to scrutiny by stakeholders in ways that might have been unthinkable decades ago.
This is not just limited to visionaries like Apple's Steve Jobs or natural frontmen like Alibaba's Jack Ma.
With social media playing a key role, the increasing expectations of transparency from stakeholders, the press and the public is seeing top teams being thrust into the spotlight, with the CEO expected to be a relatable voice for the company.
"In a situation where there is much more competition for the awareness of consumers and stakeholders, having a recognisable CEO offers a very strong tool as they're the only person who can truly give a human face to a company," says Jochen Legewie, head of MSL Group's corporate reputation practice group in Asia. "For consumers it is about trust, and it is far easier to reduce that question to the question of do I trust this person running the company?."
But to what extent is the trend having an impact across markets in the Asia-Pacific region, and how much need is there for change?
Across much of Asia, the focus on executive transparency and public engagement is less prevalent than in many markets in the West. Fewer companies have gone public, meaning less regulatory requirement — and shareholder demand — for transparency.
Family dynasties also play a greater role in business in the region, and these have traditionally tended to keep their dealings under wraps, and without pressure externally there has been no reason to seek the limelight.
"You don't get the gossip columns and, with the exception of a few bloggers, you have very little culture of investigative journalism," points out Bell Pottinger Asia chairman Piers Pottinger. "So if you want to be private it's not that difficult."
Certain aspects of business culture have also proved a disincentive to top figures who might otherwise consider making a public noise.
Employees are still more likely to spend their careers rising through the ranks with a single employer, encouraging a group mentality and disinclining them from standing out by courting publicity.
Another aspect, explains MHP's Hong Kong CEO Emma Smith, is the importance of the culture of 'face', and the resulting fear of standing out — as touched on by Kuok's "tall trees experience strong winds" response.
"The importance of being given respect and not embarrassing others in public is so important," Smith says. "If you're not visible then you are less likely to lose face."
But there are signs that 'C-suite' teams willing to put themselves into the glare of scrutiny may well in fact advance their brand — if they handle it correctly.
Weber Shandwick's 'The company behind the brand' survey of 2012 found that 39 per cent of respondents in China said they regularly discussed company leaders, while 64 per cent per cent said they were very or somewhat influenced by company leader communications. In the US, the figures stood at just 22 per cent and 56 per cent respectively.
With scrutiny from both the public, media and investors only likely to increase, audiences across the region can expect to see more from the top people behind well-known brands — even if it's not done with the brashness displayed by the heads of some western companies.
As MSL Group's Legewie puts it: "I think we are at the early stage of companies in the region discovering the power of the CEO for reputation building and I am convinced they will put further emphasis on the role as a pillar in their overall communications strategy. They have few other alternatives."
---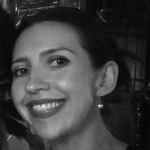 CLIENT COMMENT C-suite support for PR
Julia Herd, VP of Global Communications, HTC
In recent years, APAC executives have started seeing how global media can impact their business from an opinion and reputational standpoint. They now express increased interest in participating in and helping steer conversations on what have traditionally been perceived as sensitive subjects, such as business strategy and sales forecasts.
This has been reflected at HTC, where our largely Taiwanese executive team is highly supportive of the PR role. While always prepared to communicate with press and other key stakeholders, there has been a defined shift to execs pushing the PR team to do more. Their natural reserve has been balanced against recognition of the importance of being more involved, as a strategy for increasing business confidence and growth potential.
As these types of activities continue to pay dividends for businesses, I can see Asian executives looking to not only participate in more PR-driven initiatives but to take an active lead in communications going forward.
---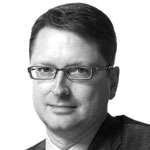 AGENCY VIEW Generational shift drives PR demand
Bob Pickard, chairman of Asia-Pacific, The Huntsworth Group
Communication is increasingly seen as a key corporate function, but it doesn't come naturally to many Asian MNCs where it is often still misunderstood and underfunded.
At the leadership level, digital is driving more senior executives to become 'social' animals, including in those Asian countries where 'face' is much more important than Facebook. Many old-guard Asian leaders are accustomed to top-down hierarchical structures where they exert unquestioned control. Horizontal peer-to-peer 'engagement' approaches that emphasise listening can seem quite alien to this constituency, but we are seeing a new generation of leaders who seem much more comfortable challenging convention.
They are championing Asian styles of their own and not just imitating what they see in the West. Indeed, the aggressively self-promotional ways of Western leaders are perceived as pretentious and risky in humble societies. But the ambition to be known and respected overseas is driving Asian communication.
---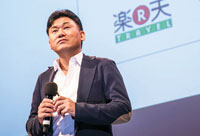 CASE STUDY Self-made entrepreneur shakes up establishment
In the past seven years Hiroshi Mikitani has transformed his Japanese ecommerce company, Rakuten, from small-time firm to major market competitor, making a name for himself along the way.
Mikitani has led his company from the front and in full view of the public, whether it is throwing the opening pitch at a Tohoku Rakuten Eagles baseball game or seeking to reform business with the creation of the Japan Association of New Economy (JANE). Mikitani set up JANE in 2012 to after leaving Keidanren (the Japanese Business Federation), the traditional voice of big business. The group lobbies on issues such as making Japanese business more internationally competitive.
Globally focused, he has gained prominence for demanding that his staff communicate in English only. Mikitani has also openly blamed the country's economic stagnation on poor-quality management at the top levels of Japanese business.