Link
https://www.dynamicyield.com
Specifications
Dynamic Yield provides software that allows marketers to fully personalize website content and increase website optimization.
Features include the ability to serve every visitor the most relevant messages and site layouts based on interest, past behavior on the website, referring channel data, and more.
Clients can access a library of notification and overlay message templates and easily create and add registration boxes or pop-ups without help from designers or developers.
Tools to manage and optimize offsite display ads are also included and all personalization and optimization features are mobile and tablet supported.
Analytics cover performance of specific site elements, overall site performance, and more.
Cost
Cost, which is based on unique visitors for e-commerce clients and on page views for publisher clients, typically ranges from $25,000 to $1 million per year.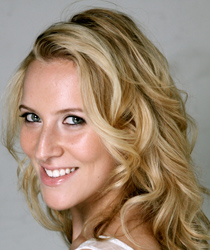 User
Inna Uretsky, senior e-commerce and marketing coordinator for Sabon, has been using Dynamic Yield since September 2013.
How do you use it?
When we set up our account, Dynamic Yield gave us a code to put into our website and coordinated everything with our development team. It was quick and simple.
We use Dynamic Yield to manage many banners on our website. The first thing I usually do in the morning is go into the smart objects tab in the dashboard and update our homepage banner. I click edit and then play or pause for whatever promotional banner I want to run that day. I can also select which banner I would like to see go first. If I leave a banner on play, Dynamic Yield automatically serves the ones that are generating the most revenue.
We also optimize the target URL's for many of our marketing campaigns through Dynamic Yield. To set that up, I create a smart link, which can actually contain as many target URL's as I'd like to use, and then copy the link from the system and paste it into whatever marketing content we are running outside of our website.
Users who click on the link are automatically directed to the most optimized target URL. I don't need to upload new external links whenever I want to change the campaign or the landing page.
Dynamic Yield tags all of the elements on our site so we can see all conversion data from every element. For example, we can see how specific banners or videos are performing in real time and switch them out immediately if they're not performing well.
If we have a problem, we contact our account manager. I usually email her and she responds and resolves any issues very quickly. Dynamic Yield's customer service team is always available – even at night and on weekends.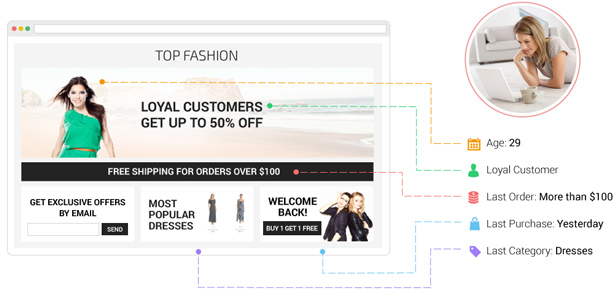 How does it serve your business needs?
We don't have an in-house development team so it was quite problematic to change things on our site before we started using Dynamic Yield. Now, we don't have to touch the code on our site to do what we need to. It's been a lifesaver for that purpose.
It's a great analytical tool. Because Dynamic Yield tags all the elements on our site, we are able to track everything.
Website sales from Black Friday through Cyber Monday this year increased 35% over 2013, and we saw increases in user engagement, total page views, and time spent on site.
We also track our marketing campaigns on external websites through Dynamic Yield. We use the tool's smart object feature for our ads on third-party websites. This enables us to track the entire conversion funnel and overall performance of each campaign, as well as control the creative we are using, right from Dynamic Yield's system. I manage all the ads in-house. It saves a lot of time and allows me to launch campaigns whenever I want.
The platform delivers each website visitor a different experience based on his or her wants and needs, and that's very beneficial for us as an ecommerce site.
We recently redesigned and relaunched our website. Dynamic Yield helped us with the new site and saved us a lot of time and money because we didn't have to ask our development team for everything.
Since the redesign launched in October, we started placing banners in our category pages and conversions have increased significantly. Increasing conversions is very important to our business.
What are the main benefits?
It's very easy to use and we're no longer dependent on our development team – we have the flexibility to quickly add different features and elements to our site.
It has increased conversions on our website.
What are the main drawbacks?
I haven't experienced any so far.
What would you like to see improved/added?
Whenever we've wanted or needed anything added, Dynamic Yield has done it for us.
For example, we need to change out images for one of our banners but we want all images to always be on a specific background. Dynamic Yield changed the process by which we do this to make it easier for us.
Competitors
Optimizely: A website optimization platform.
Monetate: Provides marketing and website optimization products and services.