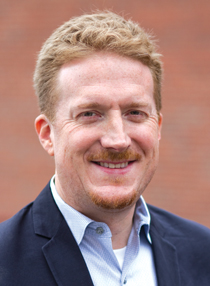 Yes
Todd Van Hoosear
VP of PR and stakeholder engagement, HB Agency
Has expertise in helping clients in consumer technology and consulting spaces
Websites are not all they are cracked up to be. Brand websites, in fact, have been losing the battle for years to microsites, campaign landing pages, and social media platforms.
Back in 2011, Webtrends noted that 68% of Fortune 100 websites experienced negative growth in unique visitors. And 44% of companies in a separate sample saw more traffic on their Facebook pages than their sites.
Is this a bad thing? Not at all. With content marketing all the rage and trends such as native advertising becoming an increasingly popular delivery vehicle for that content, less time and attention is being spent on websites and corporate blogs.
Social media is all about engagement with the customer – on Facebook, it's the only way you can break through the filters – and nobody expects there to be any real engagement on a brand's website or blog.
We must remind ourselves as marketers that a community is defined not by the technology used to stay connected, but by the similarities of the people in the community. Brands must go where the consumers are, and customers – with a few rare exceptions – are on social platforms, not websites.
Some marketers worry about giving up that control when handing over a community of consumers to a social network. But the control you lose is more than made up for by your closer proximity to the consumer.
And what about Facebook tightening the screw on brands? This is inevitable. Brands have had to pay to get any real traction for a long time on Facebook. But if you produce good content that adds value to a consumer, back that up with a reasonable promotional budget, and make sure you understand how to interpret your social platform's analytics, you will do perfectly well without a website.
We First CEO Simon Mainwaring argued in 2010 that "the online presence of a brand will become the sum of its social exchanges across the Web and not the website that many currently call home."
This is even more true today. Writer David Strom calls the phenomenon other people's marketing – and it may just be the only way to market.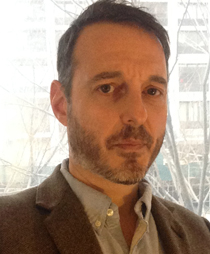 No
Scott Schneider
Chief digital officer at Ruder Finn
Oversees RFI Studios, which focuses on user experience, gaming, and more
The most important asset of a brand is arguably its personality. Without an identity, character, or mission, a brand is no longer a brand – it's simply a product or service, making value the only factor.
When value is the main identity, there is little to no room for emotional loyalty from consumers. Brand personality creates the ability to win a consumer, with value being part of a more complex picture.
The very nature of social media – the fact that it is stream driven – makes it difficult, if not impossible, to drive deep experiences. Yes, social platforms allow brands to express their personality, but under their proprietary house rules. Character limits, format restrictions, advertising mandates, and countless other parameters make it difficult to provide an ongoing authentic brand experience.
While social platforms are key for new reach and acquiring attention, they are limited in terms of emotional connection. Meeting a brand on social is like talking to someone at a crowded party where everyone is fighting for attention, but a dot-com or app experience can create a meeting akin to an intimate evening in someone's home.
While both can make a big impact, brands wanting to bring consumers more in-depth information on their product or offering, or bring them to the doorstep of a purchase itself, should own that platform more directly. Social media provides the scale and reach that purely owned properties cannot, but they are not designed to facilitate the most meaningful transactions a brand can have.
That is why I believe in the website, microsite, digital experience, or app. There has to be a place where a brand controls its own business flow and is able to provide the most successful digital experience that demonstrates – and fully measures the impact of – its personality.
It's impossible to get everyone to enjoy or even pay attention to your brand, but if a true personality comes through and is harnessed to provide a valuable, interesting, or addictive brand experience, then those who like you will do so forever. And they help build the community you want – people who are actually interested in your brand.
---
PRWeek's View: Facebook's decision to limit brands' organic engagement with consumers means the company website will continue to be relevant for the foreseeable future.