January: Bridge of Life
Cheil Worldwide with Samsung Life Insurance and Seoul City, September 2012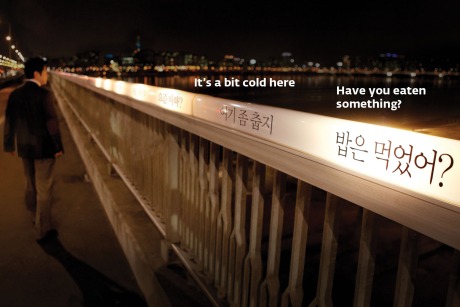 South Korea has the highest suicide rate among OECD countries. Mapo Bridge in Seoul had become a popular suicide spot, with 108 people jumping off in the past five years. Seoul City teamed up with Samsung Life Insurance and its agency Cheil Worldwide to try to reposition the bridge as a place of healing.
The team installed sensors in the guardrails on the bridge so they lit up when people walked past. Short messages appeared on the lit rails, drafted after consulting psychologists and suicide-prevention activists, offering kind words, song lyrics and jokes. The number of suicides on the bridge fell by 77 per cent after the campaign began and it was nicknamed the Bridge of Life. The three parties are now expanding the scheme to other bridges in Seoul.
February: PlayStation 4 Launch
Fever, Manning Gottlieb OMD, Curb Media and PlayStation in-house team, November 2013.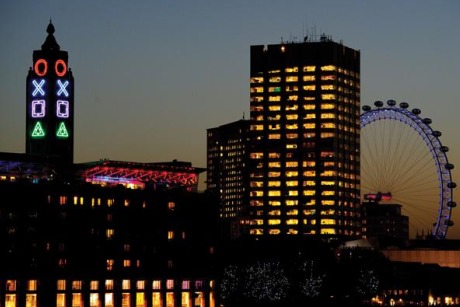 The team planned a stunt celebrating the PlayStation heritage to attract early adopters and tempt back former fans. An exclusive story in Metro hinted that the Oxo Tower in London was about to get a makeover and tweeted an image that got social media platforms buzzing on the day. At dusk, illuminated neon versions of the familiar PlayStation console buttons – circle, cross, square and triangle – were revealed on the tower, the first time amendments had been made to the tower's lettering in its 85-year history.
The stunt provoked more chatter on Twitter than the US launch. It was covered by every national newspaper, and for two weeks the PlayStation tower appeared in the background of the London Tonight TV show every evening. The activity resulted in 80 per cent of Xbox One coverage referencing the PlayStation 4 launch. Pre-order sales of the PS4 jumped 12 per cent after the stunt, and after its first week of sales the console was outselling Xbox One by almost two to one in the UK.
March: Hendrick's Library of Peculiar Writings
W and Steely Fox with Hendrick's Gin, July 2012-September 2013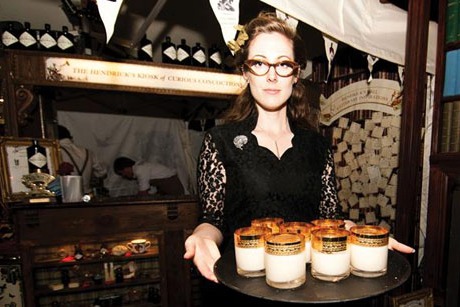 Hendrick's Gin wanted to reinforce its position as an unusual product and its premium standing in the drinks industry. Working with W and events specialist Steely Fox, Hendrick's created a ten-day festival designed to explore the world of gin through culture, history and books. The event featured a Kiosk of Curious Concoctions – a bar selling a range of unusual drinks – and a series of literary lectures, live performances and themed dining experiences.
It played to packed houses of paying guests at the Brighton Fringe in 2012, followed by spin-off events around the UK. The event returned to Brighton in 2013 as the Carnival of knowledge, before transferring to a sell-out run at the Edinburgh Fringe. In 2013 the festival raised £42,000 in revenue, which was reinvested in the programme. Hendrick's volume sales increased 27 per cent in 2012 and 26 per cent in 2013. The show also helped the brand secure 22 new accounts.
April: Polo on the Beach
Barefoot Media with Watergate Bay Hotel, May 2013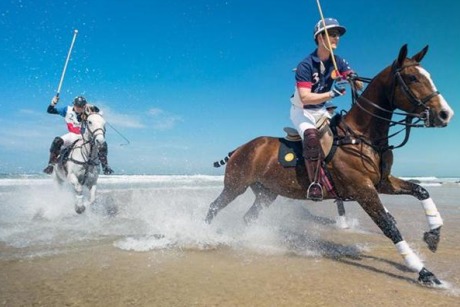 Watergate Bay Hotel in Cornwall wanted to promote itself as a holiday destination. Working with Cornwall-based PR agency Barefoot Media, the hotel's in-house team developed a campaign focusing on its flagship event Polo on the Beach. In 2013 the event was moved from September to May and expanded across a weekend from a single day, with sponsors including Veuve Clicquot, Joules and First Great Western.
Consumers were targeted through the event's website, blog and social media channels and travel and lifestyle media were sent photography of the event, with cross-promotion of the hotel throughout. The event doubled attendance to 8,000 and attracted coverage in mainstream and specialist media. Watergate Bay Hotel had its best ever May figures, beating its revenue target by 17 per cent, while occupancy in the week of 16 May increased by 24 per cent on the same week in 2012.


Dill/Lidl
Ingo Sweden with Lidl, September-October 2013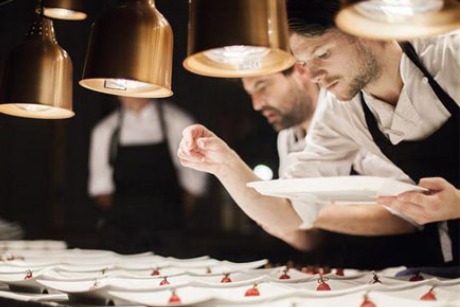 Stockholm's pop-up restaurant Dill turned out to be not quite all it seemed when it was revealed that behind the beautifully presented façade and fully booked tables, customers were actually eating a menu created entirely by discount supermarket Lidl. Dill – an anagram of Lidl – was open for three weeks during September and October 2013. The objective for the activity, conceived by Ingo Sweden, was to overcome the 'bad quality' stigma associated with Lidl's low prices and convince Swedish grocery consumers of the brand's high quality.
Two-starred Michelin chef Michael Wignall took charge at Dill, using ingredients exclusively from Lidl. Before opening, the news of Wignall's new pop-up received coverage across major media outlets and the restaurant was fully booked in just 29 minutes. The campaign became the highest trending topic on Twitter in Sweden for two days in a row and won a Gold PR award at Eurobest 2013.
June: Wolverine Station
Virgin Trains and Pitch, March-April 2014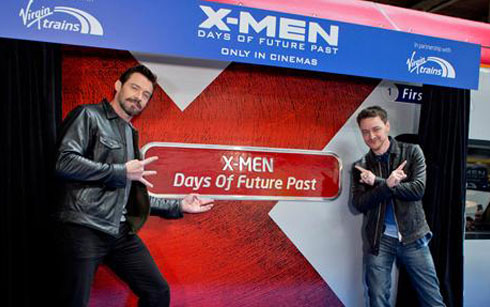 Virgin Trains brought in Pitch to promote its sponsorship of X-Men: Days of Future Past, with a brief to give the campaign interest and longevity. Working with Virgin Trains and Twentieth Century Fox, Pitch designed a campaign to generate coverage and tie together the brand and the film. Virgin Trains wrapped an 11-carriage Pendolino with the livery from the movie and actors Hugh Jackman and James McAvoy travelled to London Euston station to name the train before it took its first journey to Birmingham International.
Following the launch, Virgin Trains announced that it was renaming Wolverhampton station 'Wolverine' after Jackman's character in the movie for a 24-hour period on 1 April. Departure boards and tannoy announcements at London Euston also changed. The campaign attracted 120 pieces of press coverage and Pitch's in-house social media monitoring tool measured that positive sentiment for Virgin Trains increased from an average of 62 per cent to 73 per cent online when profiled in conjunction with X-Men and Wolverine.


July/August: Blog4Trek
TrekAmerica and Fred, February-April 2014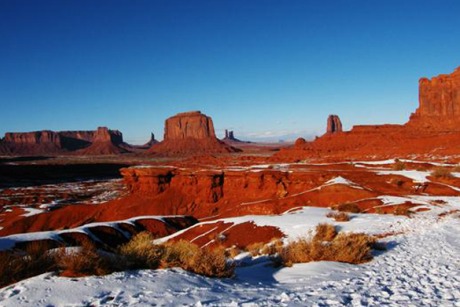 TrekAmerica, a company offering adventure travel tours in the US, wanted to raise awareness and broaden engagement with its target market of 18- to 24-year-olds. Fred set up #Blog4Trek, a competition to find a new blogger for TrekAmerica, taking the fresh approach of assembling a judging panel made up of established bloggers, not just in the travel sector but also in lifestyle and fashion/beauty.

The judges were involved in each stage of the three-month competition, which put entrants through a series of tasks designed to inspire creativity and imagination. The campaign achieved a 33 per cent increase in website views from start to finish and a 214 per cent increase in time users spent on the website. The company has seen a direct correlation between blogger activity and bookings made.


September: Know This Isn't Love
Camden Council, March-April 2014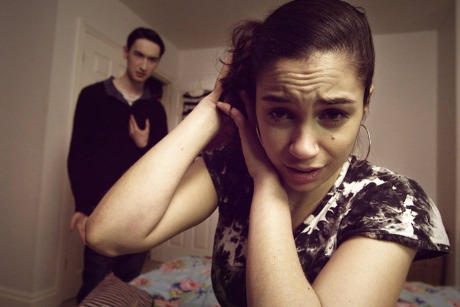 Camden Council wanted to challenge a perception among young people in the borough that 'controlling behaviour' is normal. It worked with the council's Community Safety Team, schools and youth organisations to encourage young people to come forward and seek help as well as to change attitudes and behaviours. The council developed a microsite, ran posters across the borough and commissioned a powerful two-minute video, later edited down to a 30-second advertisement shown at local cinemas.

Other campaign materials appeared at bus stops, leisure centres, schools and youth groups – all signposting a mobile optimised site with information and advice. The campaign achieved a 33 per cent increase in direct enquiries from young people, as well as concerned parents who recognised the signs of abuse, compared with the same period in 2013. There has been an increase in enquires from people outside Camden and the video has been viewed almost 4,000 times.

October: World's Largest Underground Trampoline
Weber Shandwick with Bounce Below, June 2014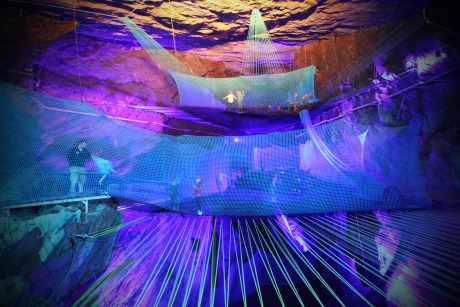 Subterranean playground caving adventure company Bounce Below wanted to boost the tourism economy of Northern Welsh town Blaenau Ffestiniog. Weber Shandwick targeted arts and culture writers and creative and design blogs to seed the pictures of the playground out before it targeted mainstream media.
With a budget of £2,500 and an amateur photographer, it aimed to showcase to the world the three-story underground trampoline cavern, twice the size of St Paul's Cathedral. The campaign secured £72,225 worth of pre-booked tickets within a week, with 4,500 daily hits on the site during the campaign period and widespread coverage in the international media.
November: Dementia Friends
Freuds with Public Health England & The Alzheimer's Society, May 2014.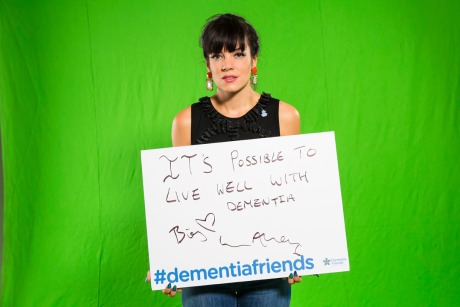 The Alzheimer's Society and Public Health England launched a campaign to mobilise the country to tackle dementia and create a network of one million 'Dementia Friends' by 2015. A Dementia Friend is someone who understands the condition and what they can do to support those living with it.
Freuds ran the PR campaign and recruited celebrities to record a version of With A Little Help From My Friends by The Beatles - including Lily Allen, Amanda Holden and Chris Martin. During the first month of the campaign, more than 1,114 pieces of media coverage were generated, contributing to a 214 per cent increase in the number of people becoming Dementia Friends. The hashtag #dementiafriends received 35 million impressions at its launch.
December: Yauatcha 10
Hakkasan in-house team with Yauatcha restaurant, September 2014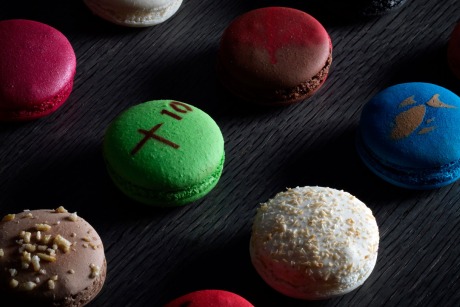 Yauatcha, the Hakkasan-owned dim sum teahouse in Soho, London, celebrated its tenth birthday with a month of promotions to drive customers to the restaurant and increase social media engagement. The restaurant put on a range of off-menu items, which changed each week and customers shared their experiences on social media using the hashtag #Yauatcha10.
The campaign attracted 33 pieces of press coverage and Yauatcha recorded a 213 per cent increase in Twitter mentions, a 308 per cent increase in retweets and its website traffic increased by 90 per cent, compared to the previous month.