"What happened over the weekend in New Delhi is horrific," said Travis Kalanick, Uber's CEO in a blog post. "We will do everything, I repeat everything to help bring this perpetrator to justice and support the victim and her family in recovery."
India is Uber's second largest market outside the US, but the scary rape headlines have raised questions about its future. High-speed polling technology company Instavaani surveyed 1,118 respondents across all metros and found that 76 per cent of them felt Uber was to blame for the crime. Critics across social media slammed the firm for not carrying out the necessary background checks while hiring the accused, Shiv Kumar Yadav, despite a criminal record.
Diagnosis 1:
Dilip Cherian
"Image guru" and co-founder of Perfect Relations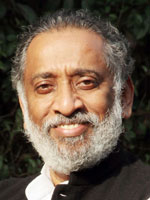 Uber perhaps got blindsided because until recently it was wrangling with the Indian government over its automated credit-card payment system. But its popularity continued to grow until this horrific incident.
Being a media darling, with no substantial backup, is a peril that some pop icons in the corporate sector don't know how to deal with. The reality of doing business in India can be a rude awakening for many due to the complexities involved. The fact that Uber tends to maintain only a remote presence (virtually in cyberspace) also does not make it easy in a crisis when quick ground responses are called for.
Also, the horrific nature of the crime and the issue of safety of citizens, especially women, ensured that what were procedural errors on the company's part (verification of drivers) became a national issue.
The government's reaction, sadly, does not address the issue of women's safety, nor of widespread document forgery and gaping holes in all procedures thanks to corruption. Nor does it make Delhi's streets any safer. It is driven more by political expediency, and a kneejerk reaction to demonstrate to the electorate (Delhi faces an election soon) that action has been taken. If seems that there was laxity on regulations and procedures followed. But there is also another lurking fear within the government; that the situation could get worse and this can become another Vodafone-like issue, which had come to haunt the previous UPA government. With such high stakes, it is a good time for Uber and the government to come in and resolve the situation.
For Uber, resolution, of course, would involve recognizing its errors and reviewing the procedures that it has followed. For the government, it needs to demonstrate that its penalizing the cab company is more than a window dressing to cover up holes in its regulations.
Diagnosis 2:
Tripti Lochan
CEO, VML Qais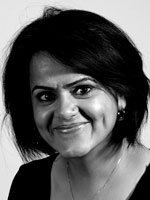 #DelhiShamedAgain is trending furiously. The hashtag in itself is the story of a city that is in pain. So, what about the ban on Uber? Uber has a brand promise that is about that comfortable, competitively priced ride, in a vehicle that is in a decent condition. Implicit in this brand promise is safety. But did DTC [Delhi Transport Corp] stop the service of all chartered buses plying DTC routes post-Nirbhaya [a reference the 2012 gang rape and fatal assault of a 23-year-old woman in Delhi]?
Yes, Uber can do much more than it is currently doing to ensure that it does background checks on drivers beyond record-collection during enrollment. And we should hold Uber responsible for the lack of such checks. But banning Uber seems like the kneejerk reaction that the Gurgaon government had that told all malls, commercial establishments and pub owners that they cannot have women employees working beyond 8 pm. We need more than an obvious target to blame for our systemic failure to keep our women safe.