Link
http://www.moreover.com/newsdesk
Specifications
With Newsdesk, clients have access to 250 million current news items, broadcast clips, blogs, forums, and posts on Twitter, Facebook, Google+, YouTube, and other social media sites.
Additional features include ability to monitor more than 2,500 new links per minute (links are categorized, searchable, and spam-free) and access to near real-time coverage on 55,000 online news sources.
Cost
Starts at $1,995 per year.
Ownership
Moreover Technologies (acquired by LexisNexis in October 2014).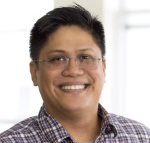 User
Jun Quintana, VP, research and analytics at Eastwick, has been using Newsdesk since 2012.
How do you use it?
As with any Web-based vendor product, you go to the website and log on with your user name and password.
The Newsdesk interface allows you to type in keywords to hone in on coverage or social conversations you want to analyze. It's a very keyword-driven tool, and it's good at capturing media coverage and social results.
The basic output is a listing of your searches. You can filter further by coverage site, time, date, and more. If you are looking for specific articles you can hone in one outlet.
You also have the option of creating email alerts that can be sent to your teammates or your clients.
Analytics include share of voice and media site metrics. There's also a word cloud that shows trends in topics surrounding your keywords.
If you have a problem, you can contact Newsdesk through a support phone number or email. The customer service team is very responsive.
Personally, I call the contact I made when I first starting using Newsdesk. I usually get an answer within the hour.
How does it serve your business needs?
Eastwick is an integrated strategic communications firm. Monitoring and measuring media coverage and social conversations for clients is a big part of what we do. Newsdesk helps us measure our performance in media relations and digital campaigns.
We use it to monitor media content and social content around a product launches or other client events. It allows us to proactively respond to or avert crises and to tweak programs or tactics for launches or events.
Newsdesk also helps us proactively seek opportunities to insert our clients in conversations or reframe stories or messaging about our clients.
In terms of measurement, we typically look at metrics such as share of voice, how prominent clients are in coverage, sentiment, message resonance, and more. We benchmark these basic measures and track them to benchmark overall performance for our clients and for their competitors.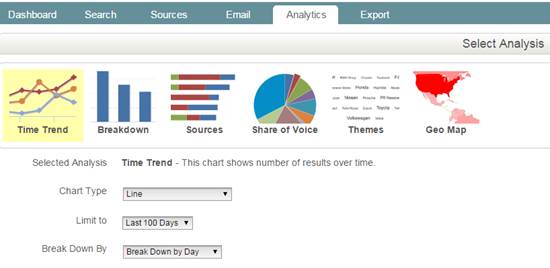 What are the main benefits?
It provides instant access to online news and social networks. It's much faster than Sysomos.
Newsdesk takes care of copyright and access issues for many online resources. It's rare that I get a message that I have to pay for content when I click on a link served to me by Newsdesk.
Keyword search capabilities are among the most flexible available. The ability to create Daily News Alerts that go to stakeholder inboxes allows everyone to stay abreast of current news and social buzz around a topic.
What are the main drawbacks?
Analytics are limited. I'm not sure that's really fair to say because Newsdesk is not an analytics platform – it provides content.
In terms of the number of filters that exist to analyze coverage, Newsdesk's offering is minimal. There are maybe five main analytics charts you can use. I'm sure that's fine for some people, but I would like more.
Twitter coverage is not automatically provided. If you want to look at Twitter, you have to tell Newsdesk, and then they manually feed it to you.
What would you like to see improved/added?
I'd like additional ways to slice and dice data and to be able to define custom time frames for analytics charts. Right now there are only three main choices for time frame – 30, 60, or 90 days.
Newsdesk provides historical data going back a maximum of 100 days. I would like to be able to access older data if necessary. Right now if a client wants share of voice for the past year, I cannot get that information from Newsdesk.
Competitors
Meltwater: Provides a social media marketing suite (Meltwater Buzz) as well as global media monitoring and analytics; a media contact database; and news distribution services (Meltwater News).
iQmedia: A cloud-based media intelligence provider that tracks coverage across print, broadcast, and online media, social media channels, blogs, forums, and review sites.
Sysomos -- social media analytics; products include Heartbeat, a real-time monitoring and engagement tool, and MAP, a research and analytics tool.