Mr Kipling aimed to make the brand more relevant to modern consumers and to promote awareness of its rebranding with the new tagline 'Life is better with cake'.




To support this message, Cirkle conducted a survey to find out whether life really is better with cake. It found that one in six women snubbed sex for cake; 32 per cent had hidden cake from friends and family, and more than a quarter thought taking a break from shopping was better with cake.




To celebrate the research, the brand created the world's first edible cake billboard poster at Westfield Shepherds Bush on 4 September.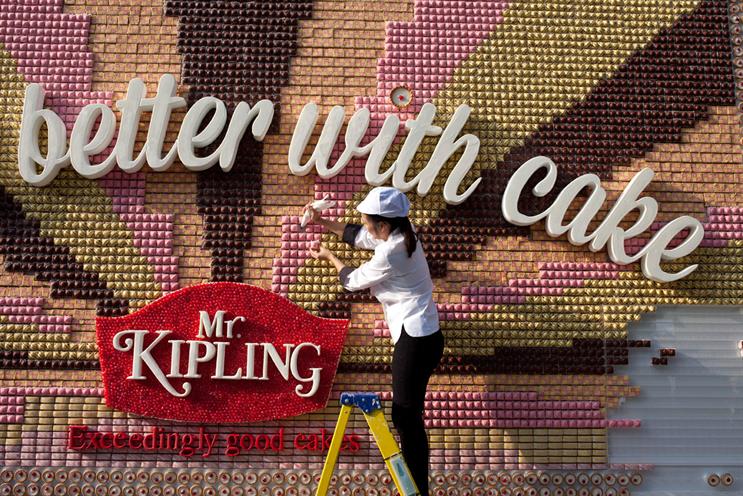 The campaign achieved more than 40 pieces of coverage including in The Guardian and all the national tabloids, and broadcast coverage from Magic FM. Two weeks after the campaign launched, Mr Kipling enjoyed its highest peak in unit sales since the beginning of the year.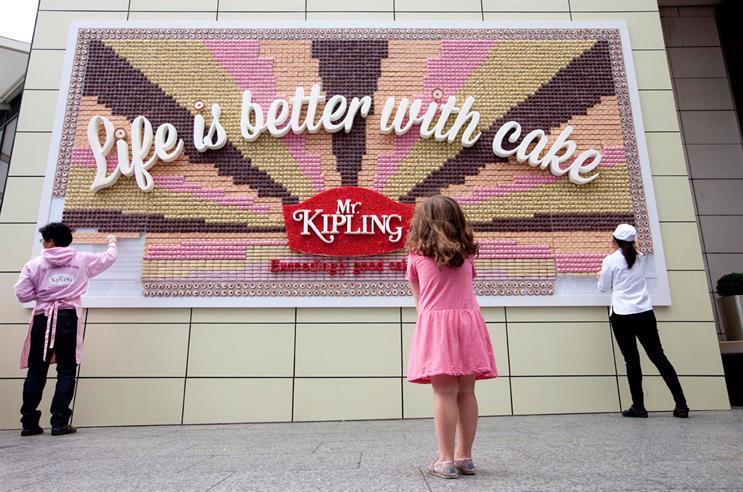 Measuring 6m x 4m and made from 13,360 Mr Kipling cakes, including Cherry Bakewells and French Fancies, the edible billboard took more than two months to design and plan. It was devised by advertising agency JWT and created by cake sculptor Michelle Wibowo.