Just 53 people appeared in all eight books. The game headhunter then scrutinised their Twitter followers. Apparently there were only three names followed by all 53. And who was at the head of the list? Our own esteemed editor Daniel Rogers Esq. Eat your heart out Paul Polman, Danny is the most powerful player in UK PR today. Maybe.
Good news last night for Mary Whenman, MD of corporate, financial & public affairs at Weber Shandwick. Not only was she featured in the Power Book for the first time, Whenman has also been named in the Power Part Time list by Timewise, published in this morning's FT. That list features 50 men and women working at the top of business for fewer than five full days a week.

In fact it has been a triple celebration for Whenman, who yesterday was in danger of being caught out by the Autumn Statement announcement to raise the stamp duty threshold. She tweeted:
A very big thank you to the team @aspirefulham who worked late last night to make our house exchange happen at 10pm #stampduty

— Mary Whenman (@marywhenman) December 4, 2014

The award for the best entrance last night went to Hamish Thompson, MD of Houston PR, who turned up in an astronaut costume. Flack understands that Thompson bought the suit off the internet for $1,200.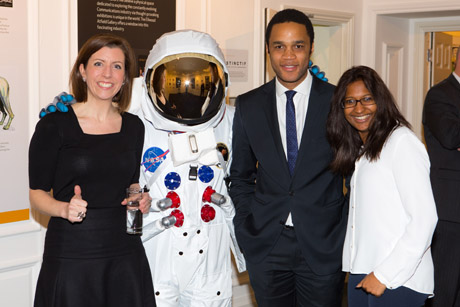 They say PR has a problem PR'ing itself, but one newcomer to the Power Book is determined to disprove that suggestion. Eddie Gershon, the leisure and hospitality PR specialist who has represented pub chain JD Wetherspoon for almost 25 years, sent out a press release this morning to tell the world about his inclusion.