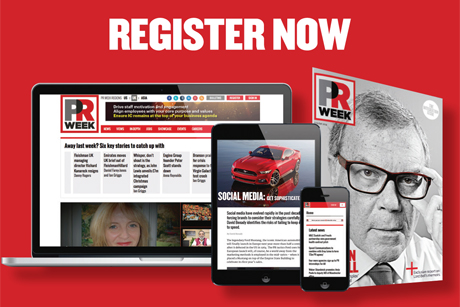 The 'bible' of the UK comms business, and increasingly of the global PR industry, has ended an eight-year deal with the CIPR under which members received copies of PRWeek as an automatic benefit of their membership.
This will be replaced with a new deal that offers existing CIPR members six months' free access to PRWeek's expanding portfolio of editorial news, analysis and reports, both in print and online, as long as they register at www.prweek.com/CIPR before the end of December 2014.
From 1 January 2015, PRWeek is also forming a new strategic alliance with the PRCA to enhance subscriber benefits including complimentary three-month individual PRCA membership. By taking up this offer, comms professionals can gain access to the PRCA's training courses and tools to enhance their personal development. This is expected to be the first in a series of initiatives with the PRCA and its international network ICCO.
Danny Rogers, editor-in-chief of PRWeek UK, said: 'We thank the CIPR for its support but it's time to move on. PRWeek's primary relationship is with the individual communications professionals, who drive this great and fast-changing industry. And for this reason we are going to offer existing CIPR members six months' complimentary access to our journalism and intelligence.
He added: "For almost 30 years PRWeek has provided a unique, authoritative and independent journalistic take on the communications industry - an offering that stands apart from the morass of free and self-serving promotional content that pollutes your screens. We look forward to an enticing new alliance with the PRCA."
Francis Ingham, PRCA Director General, said: "This is a fantastically positive development for the PR industry. When the premier industry body and the premier industry publication ally, it's a win-win for everybody concerned.
"We have bold plans to build on this partnership and put it at the heart of our offering. By doing so, not only will we ensure that the industry continues to have access to PRWeek's top-rate journalism, but we will also be able to extend the range of benefits we offer to members, as we work together on thought leadership, events and much else besides.
"This is a significant and celebratory moment for PR," added Ingham.
In order to continue to receive PRWeek's latest output in print, online, mobile and app in the first few months of 2015 – including Best Places to Work, agency league tables, 30 under 30 – and a raft of other benefits such as discounted events, readers must register at www.prweek.com/cipr by 31 December 2014.
If you have any questions about the changes, please email support@prweek.com.