During working hours, Cohn & Wolfe has had internal celebrations with themes including summer luau, World Cup, and back to college.
They are not staged by management to relieve tension caused by client demands, but rather as a way for peer groups – for example, all of the account executives from across teams – to get to know each other.
They are given a budget and invited to create, in secret, a themed party.
"We had an 'aha' moment," says Jim Joseph, president of North America for Cohn & Wolfe, one of PRWeek's Best Places to Work honorees in the large agency category both this year and in 2013.
"When I started out in the business we got to know colleagues organically, but we realized that doesn't happen as much today. Work is much more complex and often dictates you are in your own little group," adds Joseph. "We now have to facilitate it."
"And staff tell us they love doing the events," he says.
The Best Places to Work survey takes stock of how 2,114 communication pros – across myriad levels – view their workplaces. It includes their ratings on salary – 77.4% rated their compensation as good or excellent – but also aspects such as workplace culture.
Focus on the physical space
To create a great place to work, PR leaders and executive recruiters tell PRWeek that management initiatives had in past years focused on the physical environment. Those efforts are having an effect as the survey found an increase in the number of respondents who described their workplaces as inspiring creativity – 46.7%, up from 44.4% – and fostering collaboration – 60.2%, up from 54.7%. More respondents work in an open floor plan – 62.1% compared to 53.8% – and more enjoy office relaxation/fun areas – 42.1% compared to 40.6%.
Now that companies have the physical components in place, staffers say the focus has shifted to programs and policies that further embed those attributes considered so important for success in PR today.
Team building is particularly important, driven by Millennial employees who are much more social than past generations, says Jim Delulio, president of executive recruitment firm PR Talent and one of the judges of Best Places to Work. Flexibility is another big one.
"Millennials and generations to follow will demand the flexibility that technology affords," he says. "I don't see as much structure put in place that denies them that flexibility."
Some clients in San Francisco even entice candidates with unlimited paid vacation time, says Delulio.
"It has become a retention and talent acquisition strategy," he says. "If [Millennials] work all night and feel like they don't need to come in the next day, then they want the ability not to."
More than 90% of respondents rated their paid vacation as excellent or good, up from 88% in 2013. And more than a quarter of respondents, 27.7%, said their employers also offer sabbaticals, up from 21.3%. Delulio says Millennials may also be driving some of the other survey findings, including the increase in reverse mentoring, which 21.3% of respondents report their organization offers, up from 16%.
"Because technology changes so quickly, every time people in their 40s, 50s, and 60s think they have caught up with the latest social media there are nine other things they have to learn," he adds.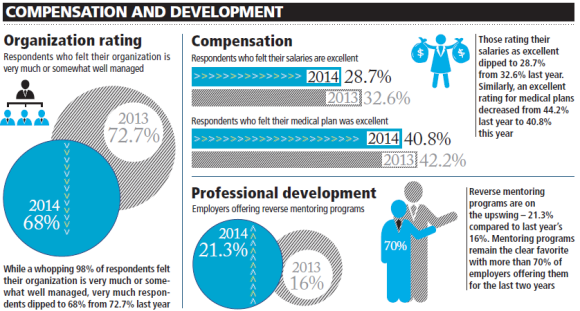 Where and when you work
The survey found more companies are offering the ability to work from home, with 90.5% of respondents this year saying they can, up from 88.4%. More are also offering flexible hours, up slightly to 80.3%.
Karen Bloom, principal at recruiting organization Bloom, Gross & Associates, says workplace flexibility is also in part being driven by a largely female workforce. Three out of four survey respondents were female.
Eleven percent of respondents said their employer offered childcare, up from 8%, but that still leaves the bulk of working mothers looking for their own daycare solutions, says Bloom.
"We see new job candidates cautiously approaching flexibility as it relates to working around some of their childcare needs. A lot of women are reluctant to put that stipulation out there at the beginning of the salary negotiation, so they often bring it up near the end," she says. "Some companies respond well to it. It has not gone over well with others, but that response is becoming rarer these days," adds Bloom. "It is no longer something you have to apologize about asking for."
While respondents painted the industry in a generally positive light, there are aspects of the workplace where the industry could do a better job.
When it comes to diversity programs on the agency side, Delulio says "diversity has fallen down the ladder in terms of importance, which is a shame. Until clients demand that people on their accounts are more diverse – because right now it is overwhelmingly white – it is not going to be a big initiative."
About 17% of respondents said their organization does a satisfactory, below average, or very poor job in terms of their company's progress on diversity and inclusion – a number that has not improved compared to last year.
Larry Solomon, SVP, corporate communications for AT&T – an in-house Best Places to Work honoree last year – says communications departments should make diversity and inclusion a priority, not only because it's the right thing to do, but because it makes good business sense.
AT&T has a 100-person comms department at its Dallas headquarters, supplemented by staffers across the US, and "has specific [diversity] goals" to ensure the staff make-up reflects its consumer targets.
That includes new hires, as well as promotions.
"If your job is to communicate with the public, you can't just have one ethnicity in your communications team," explains Solomon.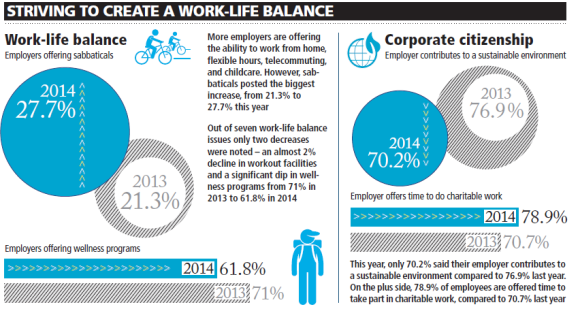 In-house respondents answered two new questions. The first found 97.7% of respondents said PR is taken seriously by their organization, while 89% said all or most of the time the C-suite involves the communications department in most major business decisions.
While both strong figures, Solomon asserts, "The C-suite's valuation of PR will continue to rise. Internet and social media have significantly increased the fragility of corporate reputations and the velocity of change in public opinion."
"It's a risk and an opportunity that can move markets and consumers, and CEOs understand this," he says.
---
Large Agency Honorees
Cohn & Wolfe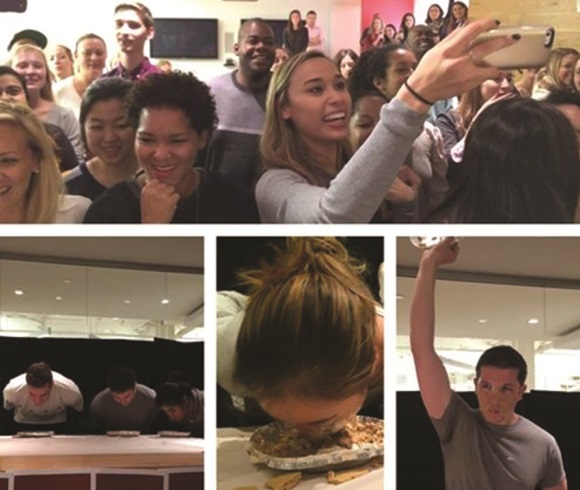 Staffers at WPP Group's Cohn & Wolfe say the camaraderie at the firm is fantastic, with a team-oriented culture that encourages risk-taking and out-of-the-box ideas. The collaborative atmosphere really adheres to the agency's tagline, "Dig Deeper, Imagine More."
Part of C&W's review system includes personal brand plans, which allow staffers to use performance feedback from supervisors to create personal positioning statements, gap analyses, and goals, explains one employee.
The personal positioning platform "is a great way to keep employees motivated," notes one judge. Every quarter, the agency, which is regarded as having strong internal communications, holds Town Hall Unplugged meetings. At the events, senior leaders invite employees to ask questions anonymously or raise any concerns they may have as a way of maintaining transparency.
C&W is big on the "work hard, play hard" philosophy, so when staffers are not focusing on accounts, they spend time together at office parties, book clubs, or happy hours. The firm, which has a strong relationship with The Lagrant Foundation, places a big emphasis on diversity and inclusion, both with staff and through its Infuse cross-cultural practice.
In addition to the ability to work from home, the agency also recognizes great work, whether through praise emails, comp days, or bonuses.
Porter Novelli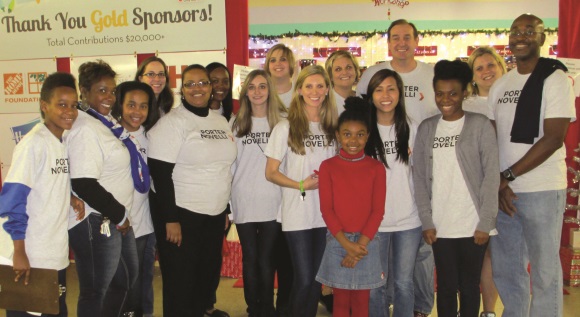 One mantra came through consistently among survey responses from staff members at Porter Novelli: "Do Well By Doing Good."
"The staff feel like they are part of something bigger than themselves," says one judge. "Employees are connected to their mission and understand their role in upholding it."
Porter, described by staffers as having physical workspaces with open floor plans that foster collaboration, holds a number of social activities to promote office and team bonding.
The Share the Good program invites teams to showcase great programs they've developed for clients, and then staff vote on the winning initiative. Winners receive a bonus. Another program called Client Service Stars allows a team member to be nominated by a colleague for great work with clients, and the winner gets $1,000.
Some other fun activities at the Omnicom Group firm include yoga, kickball, bring your dog to work day, community service days, and office happy hours. The firm is also praised for having a flexible work environment.
To connect staffers globally, Porter has a pen pal program, and to keep everyone updated on new business and other happenings, quarterly meetings are held with every office where employees can talk to senior leaders.
Weekly, the firm has meetings and updates called Happy Friday that detail current issues, successes, and challenges in particular offices.
Weber Shandwick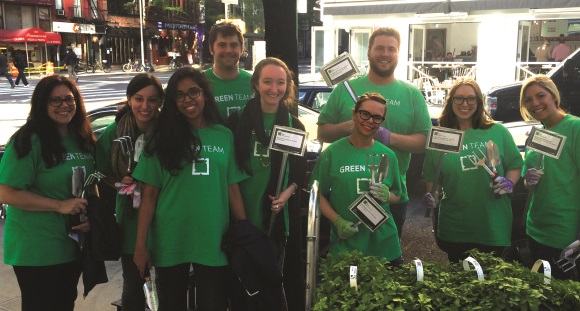 Judges were impressed with the sense of teamwork and support that carries through the staff at Weber Shandwick.
"It is all about being part of a team, keeping everyone informed, and making them feel like they are making a difference," says one judge.
The Interpublic Group firm offers a No Boundaries program, which encourages employees to pursue educational or work-related activities for a week, such as attending a cooking school or learning a language, while still getting paid.
Transparency is key for the agency, with senior leaders consistently providing feedback to teams, as well as communicating priorities and challenges. While some staffers find the culture competitive, most say it is empowering, creative, energizing, entrepreneurial, and well-managed.
Good work does not go unnoticed – teams and staff members are recognized for a job well done or a promotion in newsletters, during meetings, or through agencywide emails. Work-life balance is also key, which is why the firm is flexible with hours and offers reimbursements for things such as fitness centers.
Employees also say Weber is diverse and inclusive. The agency, which has diversity newsletters and workshops, holds monthly Brave Space luncheons to discuss topics such as women in the work place and homosexuality in sports.
And, staffers say the firm's mission of "engaging, always" is pursued in its authentic, innovative work with clients.
---
Midsize Agency Honorees
M Booth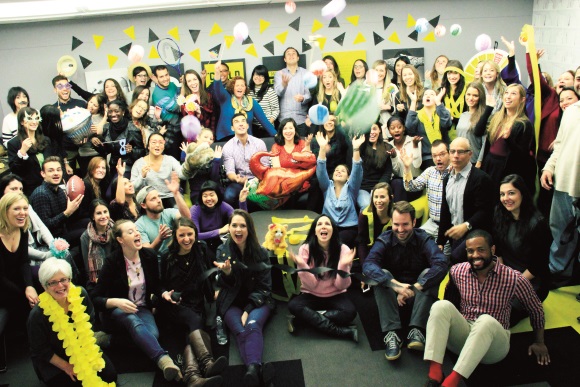 Camaraderie is in overdrive at M Booth, where activities both in and out of the office promote lasting connections and career support. Friendships extend beyond business hours thanks to softball games, bowling, beer Fridays, and the Mventure Club – trips within the city meant to inspire [a spirit committee.]
Inside and outside the office, one judge notes that "M Booth seems like a very fulfilling and fun place to work."
The Next Fifteen agency gives its employees' opportunities to grow with the Booth Camp training initiative, inviting guest speakers to its offices, and What's Up Wednesday, described as a way to "learn the latest and greatest."
Hard work is consistently recognized at the agency. M Booth's champion awards are distributed at employee meetings and recipients are entered to win prizes that can include tickets to off-Broadway shows and a cab ride to work. On top of annual bonuses, there are opportunities for staff members who excel to receive a bonus on the spot, which is part of a resounding theme at the firm to "give credit where credit is due."
M Booth is "an agency with a special sauce," explains one judge. "It is creative and collaborative, and gives employees a chance to learn in an open and transparent environment."
Staffers rate the office as "energizing, entrepreneurial, and fast-paced."
Racepoint Global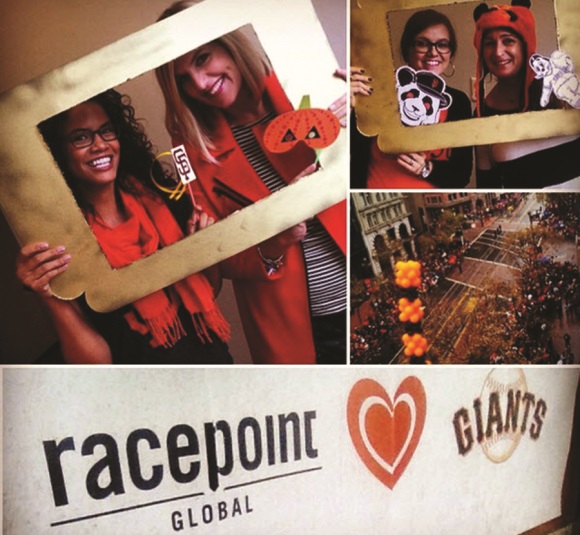 A firm that "puts brands at the intersection of influence and action," Racepoint Global puts employees at the intersection of a positive work-life balance, offering daily meditation and bi-weekly yoga classes, a running club, gym reimbursement, and a kickball team.
Staff can work from home and are eligible for a six-week sabbatical after five years with the agency and Mug Up gets employees together over beers outside of the office.
"Racepoint offers the ultimate work-life balance smorgasbord, including working from home, flexible hours, sabbaticals, summer Fridays, personal days, and a new wellness program," notes one judge.
Monthly staff meetings, daily stand-ups, and a quarterly global newsletter punctuate the firm's efforts to promote constant communication, including exploration into overcoming obstacles to connecting across global offices, such as China.
"We are not a long hours culture – when a manager sees an employee staying late regularly, they will have a conversation to find out what's happening and how to better manage their workload," says one survey respondent.
Several staffers say the congenial attitude shared among colleagues also extends past the office.
"Racepoint creates a healthy environment with motivated employees," explains one judge. "There is certainly a culture of trust, respect, and support."
Text100


"If you can dream it and it makes business sense, chances are you will get a green light to make it happen," one employee says of the opportunities at Text100. The firm offers training and mentorship programs, as well as the ability to work in other offices.
Text100 employees praise duvet days, the "ability to just take the day off for no reason." One survey respondent even notes that employees who aren't in a management position "are not encouraged to have access to work emails on their phones because staffers are not expected to commit to work when out of the office."
One judge praised the firm's formal and informal cadence of internal communications.
"The firm is transparent and the open environment fosters cross collaboration," the judge adds, which "promotes efficiency, effectiveness, and better outcomes for clients."
A persistent buzzword used by employees – and the judges – was transparency, even down to financial disclosure. One staff member says they "often receive communication from the CEO."
Employees laud the Next Fifteen firm for the relationships fostered there.
"There's an awful lot of love in this office," one survey respondent adds. The collaborative environment and employees "genuinely excited about the success of others" is a factor in the agency's above-average retention rate.
---
Small Agency Honorees
Fish Consulting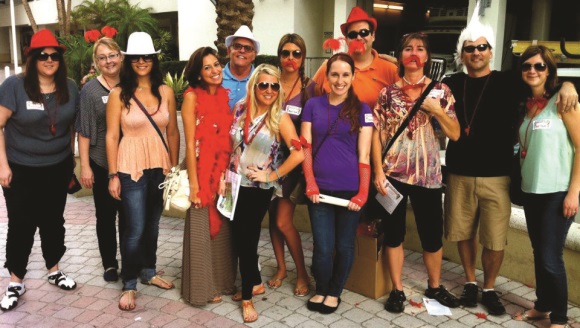 Flexibility is the name of the game at Fish Consulting, headquartered in Hollywood, Florida.
Employees highlight the firm's willingness to let staffers see all sides of the business, whether collaborating with people across the agency in other roles, or at offices in different parts of the country. Due to its willingness to let staffers work from home, Fish has held on to key employees who have left the region for personal reasons.
"Several people based in our Florida office have moved to other cities and kept their jobs. Now they work from home. I'm one of them," notes one staff member.
The firm gives staff access to senior-level executives, as well as the chance to have greater authority over projects.
"When junior staff say 'senior management is open, available, and supportive,' you know you've built a solid foundation for an amazing place to work. The culture not only defines who they are internally, but is also leveraged as a selling point to clients, because with happy employees, the agency experiences lower turnover," says one judge.
The firm covers the cost of professional-development courses and encourages staff to look for programs, events, and conferences that help expand their knowledge.
Employees also praise Fish's vacation options, paid maternity and paternity leave, performance bonuses, and 401k.
In terms of work-life balance, staff members cite the ability to work from home, flexible hours, and telecommuting.
Praytell Strategy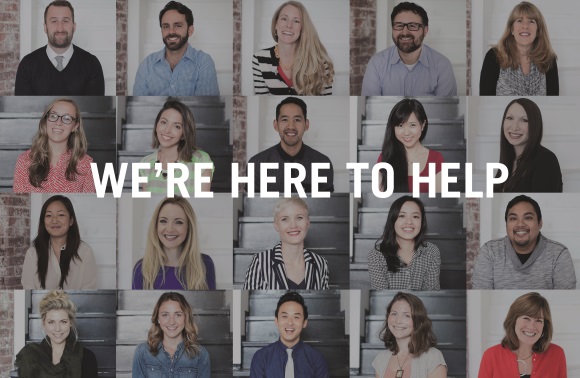 Praytell Strategy provides a friendly atmosphere almost universally praised by respondents. They say the agency allows staffers to be transparent with their bosses and lets supervisors create an environment where team members are comfortable and creative.
Top-level supervisors work alongside entry-level staffers, a point raised by employees. "[There is the] ability to pitch an idea you think could work for a client to our senior-level guys at any time," says one staffer.
"Have an awesome idea that you think would be a great up-sell on an account? Our bosses are not only open to hearing about it, they also encourage it."
Many workers tout the firm's employee-bonding initiatives, specifically its Stomach Project, in which staffers are given stipends to eat lunch with their colleagues, with recognition for the employees who do so the most often. The firm also encourages work-from-home schedules, work-life balance initiatives, and stipends for teammates to spend on wellness outside of work. Transparency is also key to the company's culture.
"Best work-life balance I've ever experienced at any agency. Supportive leadership is approachable and understanding when life happens," adds one staffer. "I never feel any fear about being honest about scheduling concerns, travel, or medical issues. The balance is part of what makes the culture here."
Vantage PR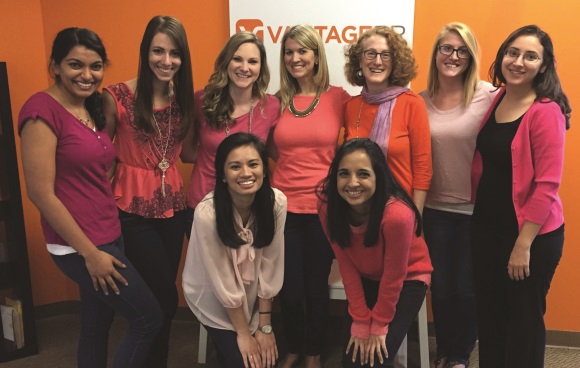 Collaboration, both on and off the clock, is key to the culture at Vantage PR, which is based in San Francisco, but also has personnel in Orlando, Florida, and Boston.
In terms of professional development, respondents universally praise the access they have to senior-level staffers, a clear path to a senior role, and opportunities to take a greater level of authority over projects. Many also note the firm's willingness to pay for development initiatives and its internship program. One respondent cites the firm "paying for books, workshops, conferences, and related professional-development activities."
"We have a program that allows you to travel to another Vantage office," explains one staffer. "We also have a yearly retreat where we come together for three to four days, and a birthday initiative where we get that day off."
"Vantage has weekly High-5 emails recognizing great work and a private Facebook page that is constantly updated by everyone from interns to the CEO," notes one judge. "The cultural emphasis is on inclusiveness, recognition, and fun."
Staff is regularly updated through team and agency meetings, emails, quarterly "State of Vantage" addresses, and more.
Most respondents say the firm's culture encourages collaboration, inspires creativity, and reflects the company's brand.
"I work with colleagues in Boston and San Francisco on a daily basis, and communications has never been an issue," explains one worker. "Everyone at Vantage is extremely supportive of each other and is always willing to help out a team member in any way that they can."
---
In-House Honorees
LinkedIn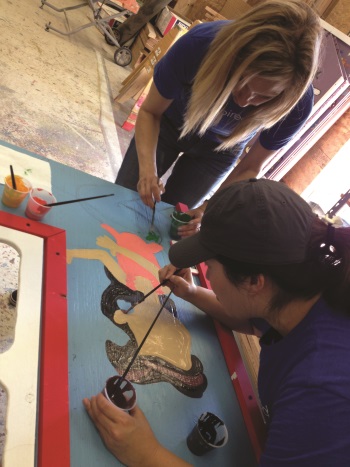 LinkedIn's mission to connect the world's professionals to make them more productive and successful starts internally with the way it fosters camaraderie among its own staffers.
One way the social network does this is by giving team members the ability to learn about other departments and projects through bi-monthly All Hands meetings, hosted by CEO Jeff Weiner and other senior executives.
The meetings provide staffers with an open, honest look at everything happening within the company. Employees are also encouraged to participate by asking real, sometimes hard, questions and providing feedback on company matters at the meetings.
"All Hands keeps the business focused on our operating priorities, cultures, and values," notes one respondent. "Everyone has a voice here."
Judges agree that LinkedIn promotes a good work-life balance for workers by encouraging them, once per month, to go out into the community and do something they are passionate about.
One staffer, for instance, used these days to volunteer with Habitat for Humanity and provide LinkedIn coaching to school students. Employees can also team up with others on projects such as building a playhouse for disadvantaged kids.
Staff are also given the chance to win $3,000 and a week off to "transform the world and themselves. It's an inspiring grant," says one employee.
Pitney Bowes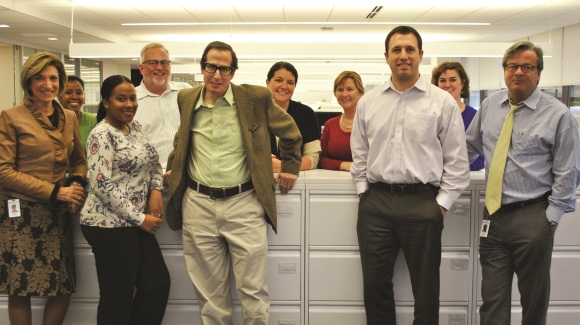 Pitney Bowes, a commerce company that powers billions of physical and digital transactions worldwide, is restructuring its brand as part of a multi-year global transformation.
The Stamford, Connecticut-based company, as part of this effort, recently upped its internal communications by implementing a companywide campaign called The Jam, comprised of nine discussion forums. The event united global leaders and staffers in a discussion about the company's culture and how employees can team up to better serve clients.
"We have all been looking forward to transforming the company. Now that it's underway, we are more passionate than ever," one staffer adds.
In terms of recruiting team members, seeking diverse candidates for positions is a major part of the process. And adding more women to the company's board is an ongoing aim.
"The company has annual diversity and inclusion employee training and a robust supplier diversity program, which should be a model for PR industry clients," explains one judge.
CCO Bill Hughes has created a culture of camaraderie with weekly team dinners. One employee also notes that since Marc Lautenbach joined as president and CEO in late 2012, the company has been more client-focused with "walk the talk" behavior from Pitney Bowes' senior executive team.
Salesforce.com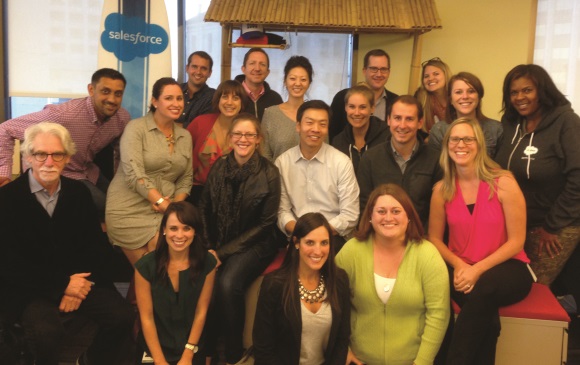 CRM and cloud computing company Salesforce.com's main mission is to be the leader in customer-facing software and earning relevance every day is a part of that goal.
To get there, the company's PR team focuses on delivering the clearest messaging and most memorable positioning around Salesforce.com and its products.
Internally, the San Francisco-based company makes sure staffers are always up to date with internal news through a unique, closed-circuit TV network that is personalized for each floor level. Quarterly open Q&A sessions with the organization's senior management team are also offered to employees to keep them in the loop.
The in-house PR team particularly takes pride in what it describes as an "aloha" culture and even has its own tiki bar to match. One employee describes the team – which calls the area it sits in The Dojo – as being "fun, great at their jobs, and always pursuing relevance."
And their hard work is recognized by the company, which received high marks from judges for the way it consistently recognizes achievements.
"Salesforce.com celebrates our victories with both informal and formal acknowledgements," one staffer says. "This includes meetings with VH-1-style best week ever discussions, bonuses, and team outings to Napa."