October has been National Crime Prevention Month since 1984 and the National Crime Prevention Council has used it to focus on the crime prevention situations we all face every day.
After 30 years, we're still finding fresh ways to share the information people need to make the right personal safety choices.
It helps to have an icon such as McGruff the Crime Dog, who's recognized by 83% of Americans. He has appeared in more than 80 ads and his prevention campaigns have garnered more than $1.6 billion in donated media support since he first appeared in 1980. The lovable canine allows the organization to speak to people of all ages.
October 2014 themes included emergency preparedness and preventing financial fraud. Through our partners, we provide new resources for consumers and law enforcement to Take A Bite Out Of Crime in their communities. We also released three McGruff videos with the Financial Industry Regulatory Authority Investor Education Foundation. Partners such as FEMA and the US Chamber of Commerce enable us to expand our outreach.
The National Crime Prevention Council launched an Internet radio series in October and through five 30-minute radio segments we have reached more than 80,000 listeners with our new series.
We averaged more than three times the attendees to each webinar during October than we have for our monthly webinars throughout the rest of the year and have about 3,500 followers on Facebook and Twitter. We've added two to five followers per day since the start of October.
Community engagement at national and local levels is increasingly important in the face of current crime challenges including cybercrime, financial fraud, and hate crime. More than 300 communities use Crime Prevention Month annually to hold local events, where government, law enforcement, schools, businesses, and neighborhoods join together to share safety tips and generate awareness of public safety solutions to local crime problems.
Crime Prevention Month represents crime prevention done the right way – focusing on crime trends at the national level and working with local law enforcement and citizens to address local issues. The initiative is just one of many of our efforts and programs that work to enhance police, government, and community interaction in support of local crime prevention efforts.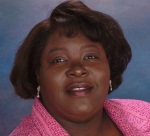 Michelle Boykins is senior director of comms at the National Crime Prevention Council.