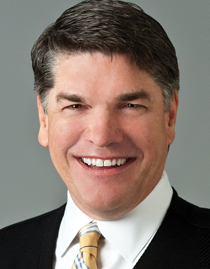 YES
Alan Kelly
Founder and executive director of Playmaker Systems
Was CEO of Applied Communications and professor at USC and George Washington University
When spin gets attached to PR, people bristle. Witness the collective head-shaking at the first word of Stuart Elliott's New York Times column on the PR Council's new name. It is a term many have tried to bury, often with Edward Bernays' musings on propaganda.
But sorrow and other things float. And spin is still an apt, albeit simplistic, descriptor of the most basic purpose of public relations: to influence.
Oh no, the Arthur W. Page Society will claim. Authentic advocacy, among other revelations, is the coin of our realm. Don't forget symmetric two-way communication, James Grunig will remind us; that's what makes for PR excellence. What makes for excellence is an excellent reputation, counselors of reputation will counsel. Others will coo that stories are the tails that wag the PR dog. But these are strategies, fitted to the times. They are not foundations.
Accordingly, we look for euphemisms that can mask the craft and the truth of our intentions. We bounce from trust to reputation to authenticity to values to engagement and back.
We don't know what we are talking about because what we do is never what we prefer to call it. Lately, Richard Edelman is keen to call it communications marketing. As though this inversion is somehow seismic. But wouldn't Bernays agree with Edelman? And, again, haven't we come full circle?
You would think academics would save us? Critical thinking and research should expose the trade for its mastery of manipulation. But even to accredited programs, PR is more or less a function by which mutual benefit shall be derived. Like sex at a convent, spin in PR classrooms is a dirty word.
Whether a program builds trust or creates debate, whether a good story makes a gentle or a sharp point, and whether dialogue is two-way or one-way is immaterial to the fact that PR is commissioned to form perceptions and induce behaviors that otherwise won't or don't exist on their own.
With or without mutual benefit, PR exists to influence. Spin is a reasonable reduction of this idea. As is persuasion, manipulation, and propaganda.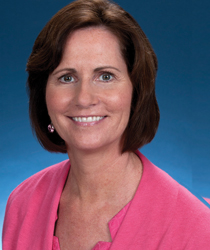 NO
Julie Hamp
CCO, Toyota Motor North America
Former communications leader at PepsiCo and comms VP at General Motors
Arthur W. Page, the visionary who became the first public relations executive at AT&T, once said, "Publicity is the art of telling a good story well. If the story isn't good fundamentally, there is no one who can tell it well, and it is a waste of money to try."
Page answered the question right there, back in 1951 when our field was young. Public relations is not about spin, and never has been. In fact, as digital and social media transform our profession, the idea of spinning a bad situation into a good one makes less sense than ever.
At Toyota, we talk about our great cars and trucks – how they are fun to drive, how reliable they are, and how we are innovating new safety and environmental technologies. Our words would mean nothing if our customers, partners, and employees could not affirm that they are true.
What's more, there is no hiding a flaw in a world where digital media have democratized information. If your story is rubbish and you try somehow to spin it into gold, someone will cry foul, and they will likely share it far and wide. They don't need to be rich or powerful; they just need a Twitter handle. If their complaint manages to go viral, all the spin in the world won't help you.
The solution is to practice the opposite of spin – to make sure that communications experts are part of an organization's leadership team, to help ensure that its words match its actions.
No company should undertake a new initiative without considering how to garner public approval of it from a variety of stakeholders – partners, employees, the financial community, NGOs, and consumers.
We are also expected to measure the value of our work – connecting the results of our programs and campaigns to business metrics such as consideration and loyalty.
If we are doing our jobs right, we are never merely promoters of company policy; we are influencing and shaping it, for the benefit of the company, its employees, and society.

So I go back to Arthur Page's sage advice: Tell the truth and prove it with action. This, not spin, is what PR is all about.
---
PRWeek's View: Spin is too simple a term for the work PR practitioners do. Sure, they seek to influence, but also counsel, market, promote, and advocate for their brands and clients. Simply put, PR is much more than spin.