Kara Alaimo, assistant professor of PR, Hofstra University
kara.s.alaimo@hofstra.edu
The first thing to think about when considering a celebrity partnership or endorsement is who fits credibly with your brand and speaks to your target audience.
Keep in mind that such partnerships need not be limited to Hollywood stars. For example, when I worked at the United Nations, we worked with famous African musicians such as Femi Kuti. We also reached out to members of The Elders – a group of global leaders such as Desmond Tutu and former US president Jimmy Carter – who can speak with credibility on pressing issues.
If you are going the movie star route, choose someone who can be an articulate ambassador for your brand. I helped organize a press conference for former New York City Mayor Michael Bloomberg with one of the most famous actors of all time, who barely seemed able to string a few words together without a script. On the other hand, Sean Penn can talk about Haiti with as much nuance and passion as some policy experts. Be precise in your requests in any agreement.
If you want a celebrity to attend an event, how much time will you need? Who will pay for the whole entourage to fly in? Will they fly business class? How many messages do you expect the person to tweet and what do you want them to say?
However, you cannot control the behavior of other people. If a brand ambassador becomes an embarrassment, cut ties and publicly disavow their actions immediately.
The fact that so many of Michael Phelps' sponsors so far seem to be sticking with him after his latest DUI arrest implies they believe being associated with this kind of behavior is acceptable, when it's not.
Dan Cohen, PR director, Beam Suntory
dan.cohen@beamsuntory.com
Endorsement deals work hardest when the celebrity partner and brand are natural fits – with shared values, similar target demographics, and complementary personalities.

If there isn't an obvious connection between the celebrity and your brand, then your marketing positioning better connect the dots clearly. Otherwise, it may seem forced – as if a cardboard cutout of a spokesperson was randomly inserted with a product. It's very easy to hire a celebrity. However, it's hard to fake authenticity.
The strongest partnerships drive positive impact not only for the brand, but also for the celebrity. Both brands should help to tell each other's stories. This two-way street of dual brand-building can result in a celebrity deal at its finest.
Of course, there's always risk when partnering with a celebrity – especially when a long-term deal is involved. While committing to a long-term partnership isn't easy, it allows for time to truly cultivate a productive collaboration.
It typically takes some time for a celebrity – and his or her publicist – to build trust with a brand. It's often not until the second year of a partnership when both sides warm up to each other.
Should controversy arise with a celebrity partner, your brand needs to have a tight communications plan in place in preparation to react quickly to a potential crisis. The brand should be clear with its message, and unafraid to pull the plug on an endorsement deal if a PR nightmare is lurking.
Brands don't always share the views or intents of their celebrity partners, but unfortunately, public opinion doesn't always see it that way.
So if you are going to craft that perfect celebrity partnership deal, be willing to accept the risk.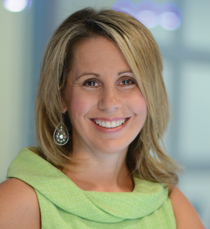 Deborah Sierchio, SVP, Coyne PR
dsierchio@coynepr.com
Aligning with a celebrity can be a useful tool to enhance your overall brand strategy. Once you've made the decision that a celebrity endorsement is the right path, the key is to thoroughly vet the potential spokesperson.
Some considerations you must include are the following: Your target audience. Does the association ring true with your desired consumer? And what about other affiliations? Is this celebrity deal-happy?
There is also public persona and social status. Does the celeb personify what your brand is, or what you want it to be? How significant is their online presence?
You must think about the brand's threshold and how playful or serious is your brand. Then, there is the marketing mix and how this relationship underpin your messaging. Reputation is key. Would a serious misstep by your celeb affect your brand? Finally, there's protection, such as the inclusion of a morality, or an out clause should anything happen.
You need to take into account that celebrities are public figures, and there is always a potential that they may attract negative attention. To minimize risk, you need to ensure that the relationship is genuine and authentic with your consumer target.
Then, you need to be prepared for anything that could come your way as a result of the association.
Before engaging with a celebrity, you need to develop a plan that covers the potential "what ifs" and "OMG" moments that could happen and make their way up to the boardroom. By crafting this reactive communication plan, you can be better prepared if a situation arises.