There is something about a sailor that sets them apart. Perhaps it is the air of having seen the world. Perhaps it is the aura of unshockability that comes from experiencing humanity in all its frailty. Perhaps it is their ability to accept discipline while being ready to mutiny at a moment's notice.
Whatever it is, it's the exact opposite of 'corporate' and Fred Cook has it. Loads of it. As a young man the 65-year-old chief executive of Golin spent time crewing on cargo ships around the Pacific. And he claims he did not even own a suit until his mid-thirties. He certainly isn't wearing one today, favouring 501s and a checked shirt.
Slim, quietly spoken and kindly, he exudes a tranquility and calm rare in chief executives. His new book Improvise: Unconventional Career Advice from an Unlikely CEO tells the story of a man whose rise to the top of the corporate ladder should never really have happened. But it goes some way to explaining why three years ago the quietly spoken Midwesterner from Evansville, Indiana, shook up the marketing services sector when he re-engineered the way his network operates. While the rest of the industry was sitting around discussing the inevitability of change, Cook acted.
"The fact is, fundamental change just isn't that sexy," says Cook. It is not that the CEO of IPG's Golin network doesn't think it is interesting or important. It is just that once you emb­ark on a radical overhaul of your company, the important things are not your brilliant strategic vision or impassioned rhetoric but boring, detailed, nitty-gritty hard work. "It's a lot of rewriting job descriptions, creating training manuals, writing software and deciding where people are going to sit. It was tedious work," he confesses.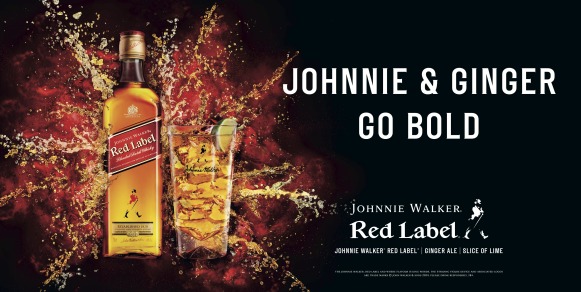 He dumped the traditional PR agency model of client-based account teams staffed by generalists in a hierarchical structure. And in its place he introduced specialists organised in flat communities and trained in the skills clients really value.
In so doing he fired the first shot in what might be described as a revolutionary war in marketing services in which old silos, old skill sets and old ways of doing things are being swept away, largely in response to changes in consumer behaviour wrought by digital technology. "There was no pressure to change from a performance perspective. The prompt came from the fact that the world around us was changing and in order for us to stay ahead we needed to change too," says Cook.

The future is G4
Cook and his team realised it was time for a rethink. They decided to redesign the agency from the ground up under the banner 'agency of the future'. "There's a lot of what you might call 'repackaging' in the marketing industry," he says. "It's not lying. But people do have a tendency to repackage or slap a new label on things and say they are different. We wanted to make changes at a fundamental level. So we took a model we have been using for more than 50 years and we eliminated it. In its place we created a new model which we called G4."
This refers to the four communities into which he divided Golin: strategists, who analyse a client's business and understand consumers; creators – writers, artists and producers who generate ideas; connectors, who reach audiences through traditional and social media; and catalysts, more conventionally known as account people.
One problem the new structure addressed was that Golin had become unwieldy and status driven. The only difference bet­ween the levels was length of service: "We realised that wasn't relevant to our clients. If we were starting a new agency there would be no reason to create that sort of structure. We acted as if we were starting from scratch." The title of vice-president, so bel­oved of management in American corporations, was abolished. As were the titles acc­ount executive and acc­ount supervisor. In all, Gol­in's 13 different levels or ranks were reduced to five. And it was not the end of the world as some had feared.
People in PR are used to doing everything. They are pretty good at all of it but not great at any of it
But the revolutionary change was not the introduction of flatter structures. It was the division into communities, which Cook says fundamentally altered the way people work. The communities fit the basic functions of marketing services (strategic, creative, media and account management) but one of the problems the reorganisation faced was how to allocate staff to each community.
Cook and his change team analysed the characteristics needed for each role and then they carried out an assessment of all 1,000 employees to determine to which community they were best suited: "We found that most people leaned towards one community. But we didn't force it on anyone. Our mantra was 'play with our current team'. So we weren't using it to try to replace anyone. We were trying to find areas of speciality."

The need to integrate
The assessment found, as you might expect, that Golin was strong in catalysts (account people) and connectors (media) but short in creative and strategy. At the same time a study of client needs rev­ealed that they wanted insights based on data, ideas that could work across multiple channels and some degree of integration. "Most of them felt they were working with too many agencies," says Cook.
There are many models of integration. One places the point of integration on the client's desk – making them responsible. Another places the point of integration on the desk of the marcoms holding company CEO – the WPP approach, which assembles client teams from the various disciplines. Golin's approach places integration on the desk of Cook. He defines integration as "bringing together of all the marcoms disciplines and bringing together channels and the moulding of insights and ideas all into one team".
It is this that adds the 'war' element to the revolution because it expands his agency's offer, bringing it into direct conflict with other marcoms disciplines, principally digital and advertising, all of which are now scrapping over each other's turf.
Every war deserves its war room and it was this that constituted one of Golin's heaviest capital outlays related to the change programme.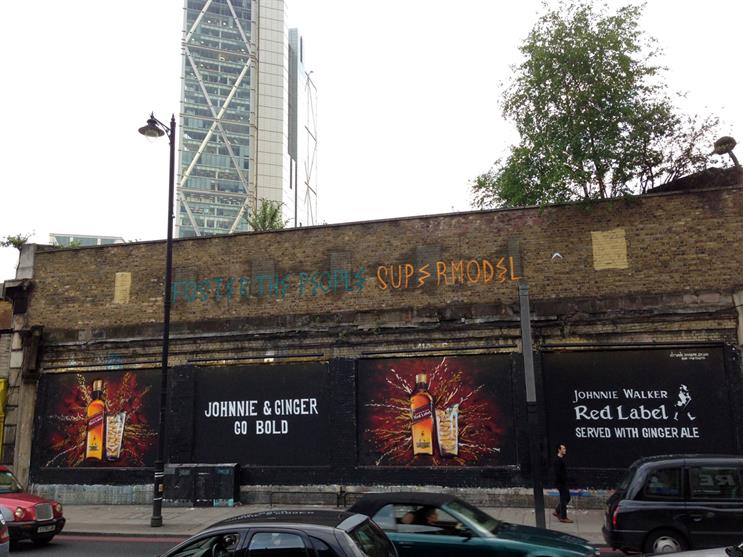 Golin built real time hi-tech 'eng­agement centres' known as 'The Bridge' in every office. They combine digital technology and social and conventional media analytics. They allow 'connectors' to review the trending topics of the mom­ent and work out how their clients can get involved in conversations. Sometimes they promote products. Sometimes they manage issues.
In retrospect Cook has identified four or five key pieces of learning from his reforming of Golin's structures. The first is that innovation is really improvisation: "When we set out to do this there was no one to copy, no books." At first people didn't really und­erstand how the communities would work, so the change management team used different analogies to try to sell the idea. "Were we a synchronised swimming team, a relay race or were we on a road trip?" he asks. "We chose the latter: We are all in the car together but we take turns driving. The point was that the new approach requires a certain level of collaboration – which was easy."
They also found you have to progress change at a Goldilocks speed. "The speed of change is really critical," says Cook. At the beginning some people were chomping at the bit while others were more sceptical and wanted to move more slowly: "If you went with the first you would leave the sceptics behind. If you moved too slowly the enthusiasts would get frustrated. The trick was to find a place in the middle that everybody was uncomfortable with but which brought everyone along with you."
A related point is the importance of momentum. Without constant reinforcement, people slip back into their old ways: "That's why any time you are trying to initiate change, always have something in the pipeline that is new or reinforces what you've done. It's a big internal comms task to keep on reminding them, but it is vital."
When we set out to do this there was no one to copy, no books
Then there was the issue of training. Obviously if you are going to transform people from generalists into specialists you have to teach them their new speciality: "We invested heavily in training, millions of dollars. But there were no off-the-shelf courses available so Golin created the training itself and supplemented it with talks from Google and Twitter, where appropriate."
Cook admits that initially employees were afraid of being pigeonholed. "People in PR are used to doing everything – they deal with the client, make a few media calls, help create a programme and create a budget. They are pretty good at all of that but not great at any of it," says Cook.
This concern was dealt with by opening up access to each community's training and development resources. When the change programme first started Golin created online portals exclusive to each community. But it soon became apparent that people were interested in other people's work: "So we redesigned a single forum with different components. The same with training. At first training was community specific but we changed it and desegregated it. Because even if they like being a specialist, everybody wants to know something about the other specialisms."
Cook's approach seems to have paid off. In the past three years Golin has won non-PR commissions from clients including a billboard campaign from US food brand Farmer John and it has become social media agency for tech company Cisco, producing 60,000 pieces of content every year. In the UK it built 30 global websites for Unilever's Persil/OMO brand, and created Tesco's corporate website. It has also been appointed lead creative agency in Europe on Diageo's Johnnie Walker Red Label.
Financial integration is one of the keys to agency transformation – it has long been understood that separate profit centres or even profit lines lead to silo thinking. So Golin does not separately monitor or report how much of its revenue comes from comms activities that it would not have under­taken a few years ago. But Cook reckons that between a quarter and 30 per cent of Golin's revenues now come from non-traditional PR activities.

Proof of success
It sounds like the project is making surprisingly fast progress. But 'sales of new services' is only one of five metrics Golin uses to measure success. The other four are a client satisfaction survey asking about the quality of ideas, insights and engagement; an employee survey; the new business track record and lastly, industry recognition.
There is of course one other key stakeholder: Interpublic Group, which has not been the most progressive of the big marketing services groups. It could have stymied the whole thing. Despite its conservative image, Cook says IPG was supportive and hands-off. Cook reports on Golin's progress to IPG's chief financial officer Frank Mergenthaler (who you might expect to be very hard nosed). "They liked the idea we were trying something new," says Cook. "They set budgets we operate from but they are not calling once a week to ask how we are doing."
Rather they are aiding Golin in building its network. It acquired London-based Virgo Health in 2012; S2 Publicom in Brazil in September 2011; Fuse in the UK in December 2011 and Germany's Nicole Weber Communications in December 2011. Those deals contributed to a 16.8 per cent global increase in revenue in 2012 and a further 10.5 per cent growth in 2013. Organically, the firm's revenue grew by six per cent globally and 5.2 per cent in the US in 2012.
In 2011 Golin had 44 offices around the world. Obviously there were going to be challenges around ensuring take-up of the new plan – even though it was mandatory. "So yes, you have to be prepared for your ideas to be taken up at different rates," says Cook. "We rolled it out from the US then London then Europe and Asia. The level of adoption differs from office to office because the level of engagement differs from office to office, depending on their client base, their leadership and their size." London is most advanced, says Cook, marking its progress as 8.5 out of ten. Other offices he gives just a four or five: "Overall I'd give us seven out of ten. We can never be more than a nine because then we would cease to evolve."