Organising the debate will be the CIPR's lead on maternity leave, Sarah Hall, who in August said that the PR industry was losing "talented women at an inexcusable rate".


Depending on which estimate you look at, women make up between 64 and 67 per cent of the 62,000 people who work in PR in the UK.


It is, perhaps, telling that despite anecdotal evidence that skilled women are leaving the industry in droves after having children, no definitive research has been carried out as to the scale of the problem.


Hall refers to the CIPR's 2014 'State of the Profession' survey in which 60 per cent of respondents said they did not regard PR as a family-friendly industry.


She says: "This perhaps explains in part why we are losing large numbers of senior female practitioners around the time they go on maternity leave. Whatever the reasons for the exodus, quite frankly it's just not good enough. It's astonishing that, in today's world of 24/7 media and social media management, more employers are not embracing flexible working arrangements."

The 2013 PR Census, carried out by the
PRWeek and the PRCA,
provides more evidence of an unofficial cut-off point in the careers of women who leave their jobs to have children.
The census found that 36 per cent of PR professionals had more than 20 years' experience but that men were significantly more likely than women to have been in the industry for longer than 11 years.


Many of the problems women in PR experience arise from the demands of working for an agency, rather than the more structured environment of in-house professionals.


It is clear from the census how difficult it can be to balance professional and home life, with over half of respondents admitting they worked out-of-hours every day, making work-related calls or sending emails.


One solution to working for an agency with demanding clients is a 'job-share' arrangement but this is not yet a widespread practice, says Sarah Leembruggen, managing partner of The Works, a specialist recruitment agency for the PR and comms industry.


She says: "Job-sharing doesn't seem to happen much in PR. It's a crying shame and something we should look at. If someone can have a crossover day with another person, it can work smoothly. I think there is a strong belief among agencies that the client won't like it, but unless we test the waters that attitude is not going to change."


Among the agencies that are testing the waters is Iris Worldwide, where women returning from maternity leave can work a three-day week, including a one-day crossover with a colleague.


The agency also has a step-by-step employee/employer pregnancy plan that it can put into action from the moment a woman reveals to her line manager that she is pregnant.


The plan includes a commitment to give employees who have been with the agency in excess of five years full pay for the first 20 weeks of their maternity leave, as well as an additional month's salary for those who commit to return to Iris for at least 18 months.


Another statistic from the census shows that two-thirds of agencies have maternity policies in line with current minimum allowances while a third pay in excess of this.


Statutory maternity pay is paid for 39 weeks at 90 per cent of earnings for the first six weeks and £138, or 90 per cent, whichever is lower, for the remaining 39 weeks.


Fran Derry, group account director at Iris, says: "Unpredictable hours and working late on events are the nature of the industry in agencies. There is a fear among women who go on maternity leave that everything will have changed by the time they come back because the PR environment is so fast-paced."


There is a risk, Derry believes, of "junior-ising" the entire PR industry if experienced women continue to leave the industry after having children.


She says: "It is inexcusable if we are losing talent given that this is a female-led industry."


Derry also highlights the issue of a largely male leadership in the PR world as a reason why the industry has been slow to change, a fact borne out by the 2013 survey, which shows that men are more than twice as likely to be board directors or partners as women.


If the situation were not so serious, it would be laughable that an industry that regards itself as an early adopter of technology, such as smartphones, tablets and laptops, is not willing to use that technology to enable more flexible working conditions for women returning to work.


Derry adds: "I think we're still catching up with the idea of working on laptops and mobiles and that, just because you're walking out the door at 5pm, you're not physically off for the day and can still work. I think it's getting better but there is still a culture in some places where you need to be physically present to show you are working."


One of the biggest changes the industry could make, some suggest, is to build support networks for women who are on maternity leave as well as for the non-parents who are left behind in the office.


There is also talk of implementing Keeping In Touch days and inviting women on maternity leave to work events so they are kept in the loop.


The ideas sound strangely quaint in the context of a wider UK workforce that is well-used to the idea of KIT days, but for the agency world to implement this practice across the board would be quite radical.


It is up to mothers-to-be to start the conservation because of laws prohibiting employers from raising the issue of pregnancy, or a likely return to work date from maternity leave,


The key to helping women stay in the industry after having children is for them to have this conversation with their employer as soon as possible, argues Frankie Cory, chief executive of Mischief PR.


She says: "Women need to have an open and honest conversation with their line manager and tell them what they need. They might want to leave at 5pm every day so they can bathe their babies or they might want to come in later on certain days so they can drop the kids off. If that conversation happens, the business can potentially structure itself around what someone can do and their specific needs."


There is no point instituting a blanket rule, says Cory, because every woman's needs are different.


She adds: "I agree with Sarah that we are losing a lot of great women and I think we need to support them and help them on that journey. As employers, we need to get under the skin of what they need as well as have an honest conversation about what the business requirement is."


Cory suggests that the industry should consider changing the structure of employee roles to facilitate them leaving to have children and that it needs to consider a long-term plan of flexible working to enable its most skilled practitioners to return to the fold.


She says: "For mums who love their jobs and want to return to work, I think employers need to think in terms of a four-year plan until their child is at school – perhaps even longer if they are going to have two."
Case study
Bibi Hilton is the managing director of Golin. She returned from maternity leave in September after taking nine months off to have a baby.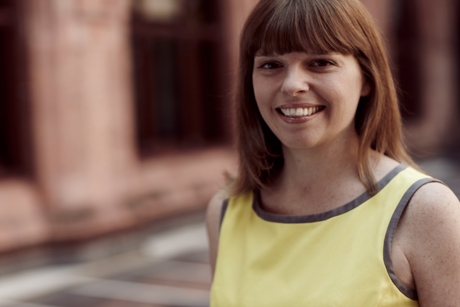 When I was on maternity, I came in for monthly board meetings before I returned to work, in order to stay in touch.


I also made use of the agency's settling-in plan in, for which I came back initially for three days a week. This has since risen to four and will rise again to five in January, although one of those days will be from home.


This plan seems to work really well for all our employees.


A government initiative is for your partner to take up some of your maternity leave and my husband took a month.


It meant I could go to work and know the baby was settled and ok and it gave me time to set up child care arrangements. Trying to do that all at once can be very difficult.


As part of our KIT programme, we arrange meetings with people either at their home or away from the office and we arrange meetings around their schedule.


There is a genuine fear, for some, about career progression so we talk about that and make it clear we are not going to forget about them.


We want them to feel involved in agency life and one way of doing this is to add their personal emails to our lists so they are kept in touch.