The truth is that most comms efforts are mediocre. While not exactly a waste of money, most campaigns sort of achieve their objectives without ever quite setting the world alight. The returns are usually sufficient to make it worth doing another campaign but they only just cause the needle to flicker on whatever measures you choose to employ to assess them.
In contrast there is a much smaller group of campaigns that are as transformational as a winning lottery ticket – although hopefully not as rare. They break new ground, they reshape organisations, redefine careers and seem capable of achieving a wide range of concrete outcomes, from increased market share to enhanced profits and the creation of new social attitudes.
---
READ MORE: From the editor-in-chief: A manifesto for career confidence
---
But what is it exactly that they are doing right? To shed some light on the common characteristics of game-changing campaigns we scrutinised four of the most effective and awarded campaigns of the past couple of years. The first two were big winners at the 2014 Cannes Lions festival: Honey Maid's This is Wholesome campaign for Mondelez International and US food chain Chipotle Mexican Grill's The Scarecrow. The other two were Unilever's much lauded Project Sunlight and PRWeek's Campaign of the Year, the Fairtrade Foundation's Stick With Foncho. Then we asked the people who ran them what lesson they had learned.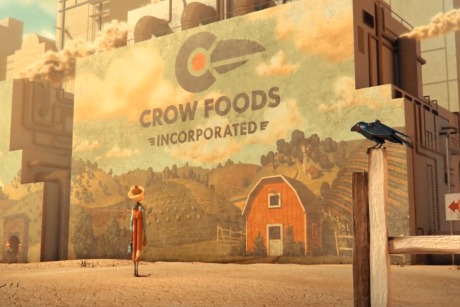 The most obvious thing about these campaigns is that they are all highly integrated and PR's contribution is inseparable from the overall effect.
But that goes without saying these days. More intriguing is the fact that none of them talks about products, ingredients, features or USPs. They all refer to a bigger story than themselves and those stories are all rooted in the product or brand's social function or higher purpose.
Chipotle's Scarecrow campaign is about the integrity of the food we eat. Honey Maid's This is Wholesome is about the changing nature of modern families. Project Sunlight aims to motivate people to adopt more sustainable lifestyles, while the Fairtrade Foundation addressed the complex question of the effects of unfair supermarket pricing on the developing world.
Your support of the cause has to be believable and compelling. If you are trying to link to a
per­ipheral it just won't ring true

Chris Arnold, comms director for Chipotle US
This is because product features are not that motivating. They do not enable you to build a deep relationship with your customers. And they do not allow you to engage in a sustained way with them. Issues trump features, says Gary Osifchin, senior brand director for Mondelez International in the US.
"Honey Maid is known for being wholesome, but we knew we had to do more to be relevant to today's multicultural parents as we reinvent the brand for a new generation. Our 'This is Wholesome' campaign was built off the intersection of a cultural insight coupled with a true product attribute. This gave us the ability to create a much more impactful campaign than by focusing exclusively on product features."
Getting the right cultural or consumer insight is key, says a source close to Unilever's Sunlight campaign who asked not to be named: "The Sunlight campaign would be nowhere without the understanding that concern over children's futures is the strongest button to push if you want to get people to change their behaviour around environmental issues." The arr­ival of the planning function in PR companies may go some way to explaining why socially rooted campaigns seem so effective these days.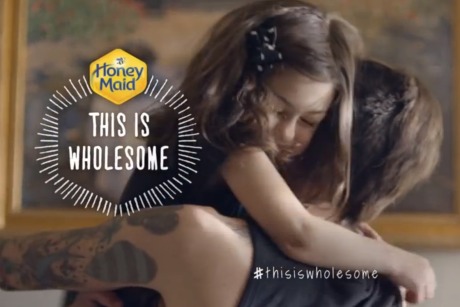 Not only is there an engagement argument for campaigns with a higher purpose, there is a media argument too. It is not a linear process. Each channel has a different role in the consumer journey and you have to reach people more than once. "When you have a higher purpose it's much easier to get into different channels," says Chris McCafferty, MD of Kaper, the Fairtrade Foundation's PR agency.
It comes down to the fact people will only converse and engage with subjects that are genuinely interesting. "It doesn't have to be a social issue. We try to root our campaigns in popular culture," says Warren Johnson, founder of W.
Although this approach is not new, he argues it has gained asc­endancy recently, not least because "advertising seems to have forgotten how to be interesting and social media has disintermediated traditional media and allows PR to speak directly to consumers".

Get real

But that does not mean you can hitch your brand to any old passing cause. Just as with sponsorship there has to be a plausible fit of some kind – and it cannot be strained or forced. Authenticity is key. "Your support of the cause has to be believable and compelling. If you are trying to link to a per­ipheral it just won't ring true," says Chris Arnold, comms director for Chipotle US.
Advertising seems to have forgotten how
to be interesting and social media has disintermediated traditional media and
allows PR to speak directly to consumers

Warren Johnson, founder of W

He says the issue-based approach is particularly effective with millennials because they are more concerned with issues than previous generations. But he warns there are potential pitfalls in this app­roach. Even if the campaign ref­lects genuine brand values, they have to be values that are central or at least real for the business as well. "We had an unusual challenge because we are trying to impact on problems people aren't even aware of. Our company is on a mission to improve the quality of American food, so the message is authentic bec­ause Chipotle is part of the solution," says Arnold.
Similarly, Unilever could easily have looked like the worst of greenwashers with its Project Sunlight. After all, what right has a giant consumer goods company to ask people to live more sustainably? The answer is that it had earned that right by demonstrating genuine commitment with its 2010 Sustainable Living Plan, which aimed to double the size of the business while reducing the firm's environmental footprint.
This does of course raise the tricky question of whether companies should be leading on moral and social issues in the first place. Corporations are powerful enough as it is; does society really want unaccountable, vested commercial interests leading debates on important questions?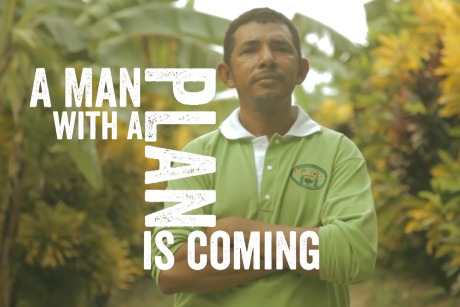 Most reasonably liberal folk would not object to campaigns for better quality food, better understanding of new family structures, environmental awareness and a gentler attitude to the developing world. Most would even welcome them. But what if you aren't a liberal? What if you are a free marketeer, a neoconservative, a climate change denier or Christian traditionalist? What then?
Certainly both Chipotle and Honey Maid say they came across stiff resistance to their campaigns – both from consumers and rivals. "We have had some fairly aggressive responses, bec­ause you don't drive social change without ruffling feathers," admits Arnold. He implies that the aggression came from larger rivals put out by the accusation that their food was over-processed.
So bravery – individual and collective – is the third characteristic of game-changing campaigns. "Bravery is almost mandatory these days," says Johnson. "You get nowhere with the same old stuff. You have to get outside your comfort zone. And it has to start on the client side."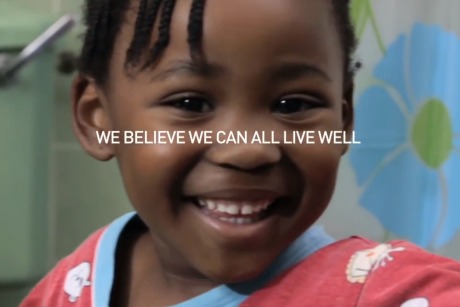 Challenge the challengers

Honey Maid also had to contend with thousands of messages from consumers angry at their esp­ousal of liberal values. "To take a risk and make a bold statement on something that is interesting takes fearlessness," says Osifchin. In today's cluttered world vanilla and beige just do not stand out.
Mind you, given sufficient fearlessness, resistance can be turned to your advantage. Honey Maid scored heavily when it confronted its critics and used objections to fuel the next wave of its campaign. It printed out all 10,000 negative comments and then filmed an artist rolling them up and arranging them to spell the word 'Love'. The company seeded the video, sharing a link with all those who had res­ponded to the initial campaign. It was rewarded with three million hits and 115 million media impressions in four days.
That could have been seen as an act of prov­ocation. But the trick is to make sure you plan appropriately, argues Osifchin. That includes considering all positive and negative responses.
"We are fearless as a company. But we aren't stupid," he adds.
---
Case study: Honey Maid's 'This Is Wholesome'
Mondelez cracker brand Honey Maid has been a wholesome family product for 90 years but it was not seen as sufficiently relevant to today. (Graham crackers were originally invented to curb the sexual appetite.) After a product reformulation that added whole grains and removed high-fructose corn syrup, the Honey Maid brand team spotted a chance to reinvent the brand for the 21st century by talking about modern American families.
In March this year it embarked on a long-term programme to make the brand more relevant to modern consumers with the #This is Wholesome campaign, created by Weber Shandwick Chicago and ad agency Droga5. It depicts real-life stories of wholesome contemporary family life today: gay parents, single dads, punk rocker fathers and multiracial couples.
The deliberately provocative campaign combined a conventional TV buy with longer-form films on YouTube and a social media war room set up to react to field responses and deepen the debate.
"Who thought a cracker could be talking at this level as a brand?" says senior brand director Gary Osifchin. "But we can because we are talking very meaningfully to the family of today and that's resonating." That, he says, is due to the ability of Weber Shandwick to keep the conversation going.
Brand tracking shows Honey Maid has significantly improved its scores for 'wholesome' and 'contemporary'. More importantly, sales increased seven per cent by value last year – significant growth in a mature category.
---
Case study: Chipotle's 'Scarecrow'
US-owned Mexican restaurant chain Chipotle won a Grand Prix and a Gold Lion at Cannes this year with a brand-building campaign created by Edelman and Creative Artists Agency that took the form of a full-blooded political attack on America's broken food system.
The aim was to spark a national conversation about the quality of food in support of Chipotle's Food with Integrity programme, which is one of the main tools it uses to distance itself from rival restaurant chains.
The campaign kicked off with a beautifully animated short film about a scarecrow who gets a job as a maintenance man in the Farm Fresh food processing factory and is horrified by what he finds. The film addressed different issues around industrial farming such as processed food, animal confinement, the use of growth hormones and toxic pesticides.
It was supported by digital advertising that drove consumers to download a mobile game. A conventional media relations campaign was used to amplify the message and spark discussion. Its goal was to raise awareness of the problems with industrial farming while placing suggesting that there is an alternative.
The campaign gained more than 13 million views on YouTube and "hundreds of millions" of impressions. According to Chipotle comms director Chris Arnold: "Sales were not the fundamental purpose, there was no compelling ROI proposition. But it was a game changer in the way it shifted brand perceptions."
---
Case study: Fairtrade Foundation's 'Stick With Foncho'
The case for paying farmers in developing countries a fair rate for their produce depends on relatively dry ethical and economic analysis. The Fairtrade Foundation needed to wrest the argument from the policy wonks and find a way to humanise the issue if it wanted to deepen engagement with a wider audience.
Helped by Kaper, the foundation hit on the idea of making a real farmer famous to highlight the adverse impact that UK supermarket price wars have on small suppliers in the developing world.
It cast Colombian smallholder Albeiro Alfonso Cantillo (Foncho) as the face of a campaign to show the price of bananas has halved in recent years while costs have doubled.
In February this year Foncho came to the UK in person to spearhead the Stick With Foncho campaign, which included posters, a microsite, YouTube films, celeb support and a social media campaign culminating in a petition sent to the Department for Business Innovation and Skills.
It generated 3,500 pieces of PR coverage, 350,000 video views and a 12 per cent increase in donations. In addition it drove 70,000 petition signatures – more than three times the target. An unintended consequence was that the sale of Fairtrade bananas increased by 2.3 per cent during the campaign.
"This has been unique for us," says Cheryl McGechie, director of public engagement at the Fairtrade Foundation. "Our organisational reputation grew significantly, the issue is more salient with consumers, media interest is still very high, the Government is taking us more seriously and it has relaunched our corporate mission."
---
Case study: Unilever's 'Project Sunlight'
Unilever's Sustainable Living Plan committed the company to double its revenues without increasing emissions. By far the boldest corporate environmental initiative to date, it sought to decouple growth from environmental impact by addressing supply-side issues around global warming.
If that was daring, the ambition of Unilever's Project Sunlight, which launched a year ago, is positively daunting. It aims to address 'demand-side' issues by motivating millions of people to adopt sustainable lifestyles.
Rather than berating and frightening them into action, it takes a more 'carroty' approach by trying to inspire people to consider the possibilities of a world where everyone lives well and within the natural limits of the planet.
Based on the consumer insight that children are key to motivating adults to adopt more sustainable lifestyles and a powerful influence on parents changing their behaviour, the campaign launched with a film created by Ogilvy. It also featured an online hub, which brings together the social mission stories of Unilever's brands across the world and invites consumers to get involved in doing small things that help their own families, others around the world and the planet. Content and the communication strategy was created by Edelman.
A cynic might say Unilever is trying to gain competitive edge by owning the environmental issue. "The essential comms insight is that behaviour change comes when you make participation easy to understand, desirable and rewarding," wrote Edelman CEO Richard Edelman as the campaign launched.
It is too early to report outcomes but in terms of outputs the campaign has wildly exceeded expectations, with 70 million video views against a target of 50 million and 2.7 million web hub visits against a target of 500,000.