Specifications
AboutLocal allows clients to monitor and respond to comments and photos that customers post about specific store locations to numerous mobile apps and review and social media sites, including Facebook, Twitter, Instagram, Pinterest, Yelp, Foursquare, and Google+. Comments and photos are aggregated by location into streams. Clients can also save individual comments and photos and share them internally with colleagues and externally on their own social media channels.
Cost
A premium version that tracks all channels costs $20 per month per merchant location. A free version that tracks Instagram only is also available.
Ownership
VenueLabs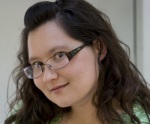 User
Angelique Toschi, consumer engagement specialist for Shakey's Pizza, has been using AboutLocal since June 2014.
How do you use it?
AboutLocal set everything up for me.
I get daily alert emails with all the social mentions we had the previous day.
I usually click on the "inbound message" feature in my daily email alerts.
This launches the website, logs me in, and shows me all the new messages. The inbound message feature is accessible from the main dashboard.
Then I scroll down inside the dashboard and look at posts made about any of our 54 locations that were added to the system the previous day. You can look at posts made further back in time as well.
If you want to look at any post more closely, you click on it and go to the original post and see the date and time it was made. Then you can click an "engage" button and respond directly to that post, repost it your own social networks, or send it to someone internally. You have the ability to save posts and create lists of posts.
We haven't had many issues with AboutLocal. I call or email the support team directly if I have a problem, and I get a response within 24 hours. The support team is amazing. They respond quickly and correct any issues quickly.
How does it serve your business needs?
AboutLocal helps us get the most comprehensive view of posts and social mentions that happen at each of our restaurant locations.
There are a lot of posts and mentions made in or about one of our restaurants that won't come up if you just do a hashtag or keyword search because they don't mention Shakey's specifically. AboutLocal allows us to listen on a more local level and get every picture that was taken and geotagged on Instagram and every Facebook post or tweet about Shakey's but that may not necessarily mention Shakey's in a way we could find through a hashtag or keyword search.
I read every review we get on a daily basis. AboutLocal has been really great at helping me capture all reviews that were posted on various channels, such as Facebook and Google+, that didn't necessarily come through on our own pages.
For example, I recently saw a Facebook post about one of our restaurants in Washington that I might not have seen if I didn't have AboutLocal because it wasn't posted on our Facebook feed.
I can then send reviews to individual restaurants, and they act in whatever way is necessary.
On Sunday night October 19, Katy Perry tweeted that all she wanted for her 30th birthday was a birthday wish on the marquee at our Hollywood Boulevard location. We got that message because her fans were tweeting to us about it.
We put a birthday message to her on the marquee on October 20th and posted a picture of it. Through our AboutLocal feed, I saw all of the unique posts about her request and about how we acted on the request. So over that entire week, instead of just seeing how many times we'd been retweeted, I could see all of the unique tweets about Shakey's and the marquee message in one place.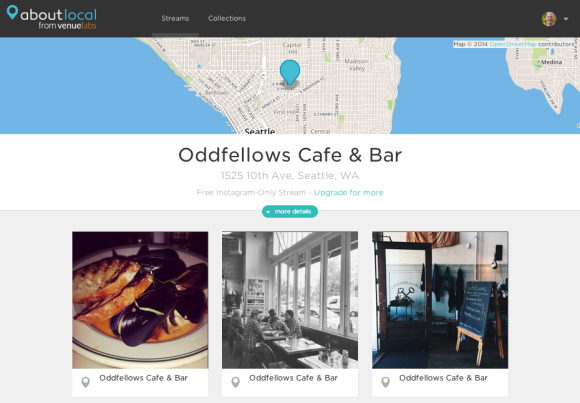 How does it integrate with your existing infrastructure from an IT standpoint?
There's nothing to install or download. I get daily emails and click on a link in an email and it brings up all the data.
What are the main benefits?
Ease of use – it's one of the easiest tools I've used.
The ability to understand what people are talking about or taking pictures of in our restaurants. For example, we see that customers take a lot of photos of gatherings with their friends and families in our restaurants. This helps us know that customers think of Shakey's as a gathering place, which is a big part of our brand positioning.
What would you like to see improved/added?
Venuelabs has a separate publishing tool that we're looking at using. I'd like a way to share a post in AboutLocal and then be able to seamlessly schedule it into the publishing tool so it goes live at designated time. This is a small thing, and I've already asked for it.
I was a beta tester for AboutLocal. When it launched, originally there were only three streams for categorizing posts -- customer feedback, local raves, and local. I wanted to see all of my new posts in one place so AboutLocal implemented the "inbound queue," which organizes posts by date.
Competitors
HootSuite: A social media management system that includes message scheduling and assignment tools, comprehensive reporting and analytics, keyword mention and search term monitoring, audience identification and profiling tools, geo-targeting, RSS integration, and more.
Simply Measured: Software that allows clients to aggregate and analyze all social media data in one central location. Detailed reports can be generated in Excel, PowerPoint, or Word.
Sprout Social: A social media management platform (for Facebook, Twitter, LinkedIn, and other sites) that includes communication tools, contact management, competitive insight, lead generation, analytics, and more.