Founding chairman Michael McAvoy, pictured here (right) with director-general Francis Ingham and 2012-2014 chair Alison Clarke, turned up to speak about its formation in 1969.

The PA system doubled up after-hours for a karaoke session with the likes of memberships director Steve Miller "taking on" 'King of the Road'.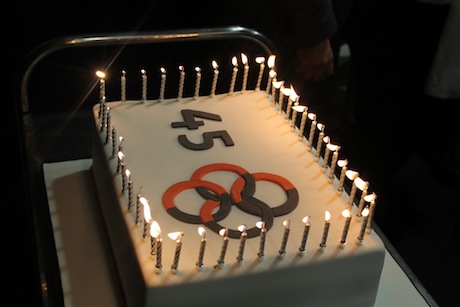 But not before Ingham had his say about the PRCA's recent triumphs and not before a big cake was wheeled out.

Revelations from the night included Ingham's claim to have embarked on a mass email marketing campaign to 30,000 potential new members; Golin international president and incoming PRCA chairman Matt Neale's decision to move to New York in the next few months (he was recently made co-lead of Golin's New York office); and the PRCA's new office's past life as a night-time establishment called Manbar.