The Twitter profile, which posts only in rhyme, appeared on 30 October last week.
The team started listening to the public on social media and "granting wishes" by bringing them what they wanted with the hastag #followthefairies. Requests granted ranged from a plea for parsnips, umbrellas, and perhaps their biggest act – bringing snow to a school in Cornwall for children who had never seen snow before.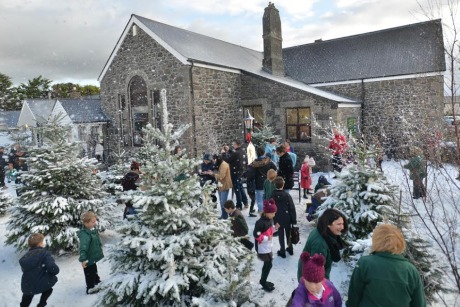 The team kitted out the children in M&S hats and gloves, replacing the logos with fairies to avoid revealing who was behind it. It will form part of the new M&S Christmas ad (below), which launches today.
Unity co-founder Nik Govier said: "We've had a 24-hour team and been all over the country – from Glasgow to Cornwall. Our biggest act was bringing snow to the school in Cornwall. The BBC speculated that it must be a film company because production quality was so high."
Unity launched M&S' Shwopping campaign in April 2012 for M&S and has been on a retainer from the brand since. The #followthefairies campaign will run until Christmas day.


Unity have also produced a behind-the-scenes video about how they orchestrated the campaign: