The planet's population numbers about 7.1 billion people; almost 1.4 billion live in China. India is the next-most-populous country, at 1.27 billion, followed by the US, with a relatively paltry 323 million.
This fact didn't impact global business and brands while China was a relatively closed country, until the economic reforms of 1978 that led to it becoming the second-largest economy in the world, behind the US, and the largest exporter and importer of goods.
According to the World Population Review, China will add more new city dwellers than the entire US population by 2030. And, while estimates vary, it is expected that China will overtake the US to become the largest economy in the world by 2024 at the very latest.
Since President Xi Jinping came to power in China in November 2012, the climate has changed for businesses of all types, and a wide range of economic and social reforms were announced at the Communist Party Congress in November last year.
It is safe to say that any global brand or business has to look to China as a potential market, as well as a potential competitor, which means communicators and marketers are seeking the best ways to exploit these opportunities and defend against any associated threats.
Pat Ford, Asia-Pacific chairman at WPP firm Burson-Marsteller, who made his first trip to the region in the 1980s and has concentrated much of his time on China and the surrounding areas since 2012, says: "World-class brands are expanding their business rapidly in China and working hard at establishing a local identity and committing to local communities. This is playing out very visibly and the Chinese authorities are making the expectations they have of foreign companies very clear."
This, allied to the recent IPO of Chinese e-commerce behemoth Alibaba on the New York Stock Exchange and the upcoming visit of President Obama to China for the first time since 2010, has intensified the focus on China's role in the world economy, relations between the US and China, and the impact of Xi's reforms across the globe.
President Obama last visited China in 2010.
Stephen Orlins, president of the National Committee on United States-China Relations, says the relationship between the two countries is much broader and deeper than it has ever been.
"We never envisioned a relationship of this complexity when I started [in China] in the '70s," he says. "Back then we saw it as a counterweight to the Soviet Union, end of story. China was unbelievably backward. We didn't foresee this incredible economic growth and that its economy would exceed the US."
Back then, Orlins says there was lots of discrimination against foreign investors, and business in China had no real impact on the bottom line of global companies.

"If you made some money, it was great. If you didn't make some money, it was OK. You felt you should be there," he adds.
However, he notes the numbers have changed to hundreds of millions or billions of dollars and it is really material to companies such as Qualcomm or Intel, which now get more money out of China than they do out of the US.
According to John Frisbie, president of The US-China Business Council, a nonprofit organization of American companies trading and investing in China, US investment in China is more than $100 billion, about 5% of total foreign investment. Chinese investment in the US is around $25 billion, about 1% of the total. The Chinese market is already worth in excess of $300 billion for US companies.
US-China Business Council 2014 China Business Environment Survey results
Opportunities and challenges of reform
Xi's reforms opened up a future where market forces would play a much bigger role in allocating resources in China and the state would gradually reduce its role. Government-owned state enterprises would be restructured to facilitate greater competition, potentially opening up opportunities for foreign and private sector operators in industries that were previously highly regulated.
Despite this increasing openness, American companies still point to a schizophrenic approach when it comes to doing business in the respective countries. While it is OK for Alibaba to launch on the NYSE, for AMC Theatres, acquired by China's Dalian Wanda Group for $2.6 billion in 2012, and the iconic Waldorf-Astoria hotel, bought by Angbang Insurance Group, the reverse scenarios in China would likely still be problematic.
"Can you imagine a US company being able to buy the second-largest theater chain in China? Can US e-commerce companies operate in China the way Alibaba might be able to operate here?" notes Frisbie. "Many American companies have invested in China, but many sectors are still closed."
In addition, the Chinese government's widespread anti-corruption campaign linked to the reforms has spooked Western businesses in recent months, with crackdowns ensnaring pharmaceutical companies such as GlaxoSmithKline, Eli Lilly, Sanofi, and Novartis.
And the PR community really took notice when Edelman China CEO Steven Cao disappeared in July after apparently being detained as part of a possible investigation into services the agency supplied a Chinese TV station at the World Economic Forum in Davos in 2009 and 2010. Cao reappeared recently, but has not spoken publicly about his detention.
In the US, these developments have commonly been portrayed as a crackdown on Western business, though this is potentially misleading. Frisbie believes the anti-corruption campaign is real and is going to stay around for a while, but that it shouldn't be perceived as focusing solely on foreign or American companies.
"It's the new leadership, President Xi Jinping, believing that the need to address corruption in China is important to Communist Party survival," he says. "But it does have implications for American and foreign companies, particularly any that are consumer-facing. It is important to make sure companies' operations are compliant with Chinese laws."
President Xi Jinping
Frisbie notes that some companies have been caught up in corruption probes, but that these are a minority of the investigations in China relating to foreign companies, most of which cover pricing and anti-monopoly law.
"Primarily, [anti-corruption investigations] have been directed at domestic Chinese citizens or government officials or those in companies," says Frisbie. At last week's four-day party meeting, the Communist Party vowed to speed up legislation to fight corruption, while preventing miscarriages of justice and extortion of confessions that have outraged the public.
Orlins attributes the increased focus on crackdowns on business in China to the fact that it matters so much more now, but he is hopeful that increased competition between domestic companies and internationally, and a shift to a more market-based economy, will ultimately be positive for the US – even if it doesn't feel like it in the short term.
"The media has focused much more on some of the old problems [such as intellectual property rights] because they're just more important to companies," he explains. "IPR suits in China, which were once basically brought by foreign firms, are now brought by Chinese firms against other Chinese firms – and that will drive change.
"When the Chinese need IPR protection against other Chinese, the system will protect it because they know this is what creates innovation. They're going to do it because ultimately it's in the interests of other Chinese companies."
Burson-Marsteller's Ford also recognizes that, in Chinese society, and business specifically, there is an ever-evolving and ever-changing relationship between government, business, and media.
"Chinese companies are becoming much more sophisticated and developing rapidly in terms of engaging shareholders," he says. "They have a real sense of responsibility as corporate citizens."
Growth in service
Ally the increased importance of China to US businesses to Xi's economic reforms and it is clear the continued growth of the Chinese consumer market is only going to become more important, especially in the service sector.
Only this week, the Chinese government paved the way for the end of the monopoly on bank-card clearing by China UnionPay, opening potential opportunities for the likes of Visa and MasterCard.
"The service sector in China is growing rapidly, and this is something the US is very good at," says Orlins. "So the opportunity for us is becoming more important, which means when there's a problem we scream louder."
Orlins is neutral on whether China is using its laws and regulations to discriminate against foreign businesses, but he notes that the authorities decided to go after GlaxoSmithKline on alleged bribery cases rather than targeting "the Chinese pharma companies that certainly do something similar."
He references a US Chamber of Commerce report that argues the enforcement of monopoly law in China is totally non-transparent and has been used to stifle competition, not foster it.
"Settlements are negotiated in dark rooms and a long list of foreign companies, such as Microsoft and Qualcomm, have been called in," says Orlins. "All the automakers have been called in and told they are violating [monopoly law] without it being clear what the violations are, not really being presented with evidence, and [not having] the ability to have legal counsel to rebut that evidence."
US-China relations
The National Committee on United States-China Relations was formed in 1966 to be a platform for nonpartisan discussion of the relationship between the two countries. It has hosted every Chinese leader since Deng Xiaoping when they have visited the US, and done more than 1,000 exchanges in those 48 years.
Stephen Orlins has been president of the committee since 2005 and has a long history of engagement with China, spanning roles in the US State Department, running Lehman Brothers' operations in Asia from 1987 to 1991, and as founder of the Carlisle Asia Private Equity Fund.
Stephen Orlins and President Xi Jinping
Fluent in Mandarin, Orlins has been suggested by some as a candidate to be the US ambassador to China, a role currently held by the non-Mandarin-speaking Max Baucus, a DC insider who took over in February from Gary Locke, the first American of Chinese descent to hold the role.
"It would be a fabulous role for me," says Orlins. "But obviously it's a decision the president makes.
"At this point in time, especially while Xi Jinping is president and driving reform from the top down, to have a role where you could speak to him, understand what he's thinking, and have some positive impact would be wonderful for America and for US-China relations."
The council hosted the Chinese president's father on a trip to the US in 1980. When Orlins met Xi in Washington, DC in 2012, he presented the Chinese premier with a book of photos from his father's trip and the meeting overran as the two men went through them. Orlins is impressed with Xi's knowledge, as he is with the other 24 top people on the Chinese Politburo.
"One of my beefs with the US government as opposed to the Chinese government is there are a large number of senior Chinese officials who speak English," says Orlins. "The state counselor for foreign affairs, the foreign minister, the vice foreign minister, the Chinese ambassador to the US, these guys speak English the way I do. Premier Li [Keqiang] speaks English."
This contrasts with the US, where neither the president nor the vice president or any member of the cabinets, deputy secretary, or assistant secretary speaks Chinese, including the ambassador to China. "You have to go to a deputy assistant secretary level before you get a Chinese speaker," observes Orlins.
In his view, this is partially responsible for misunderstandings like the one during Obama's trip to Japan in April, when the president visited the Meiji Shrine war memorial, which honors Japanese war criminals from the Second World War, and has extremely controversial connotations for China – and the US.
"It makes a difference because when Obama makes these decisions there's nobody who really understands China who is in the room, which is where you get deterioration at the margins," says Orlins.
It is for this reason that the council's Frisbie advises all companies, consumer-facing companies in particular, to ensure their compliance policies are up to date and adhere to best practice. He also suggests all companies have a rapid-response capability in place for when something comes out in the media or, increasingly, on China's burgeoning social media.
"Companies must monitor social media in China and news and blogs on the Internet," adds Frisbie. "If things do surface they must have the ability to react quickly and mitigate and control it."
In essence this is all about reputation and communication, and it is where PR pros play a crucial role. This is not lost on Burson-Marsteller's Ford, who says multinational companies have to be very sensitive to their brand perception.
"The Chinese government wants to make sure foreign companies have the same commitment to customers and communities as they do in other parts of the world," he explains. "They say, 'you have improved [the quality of] production in other markets; why not here? You've had recalls elsewhere; why not here?'"
He says this is all part of a growing sophistication in the Chinese economy across both manufacturing and corporate brands and also a reflection of one of the most digitally networked societies in the world, albeit a separate eco-system where it is impossible to log on to Facebook or YouTube, but where platforms such as WeChat boast 300 million users in China.
"Multinationals are adjusting constantly to doing business here," adds Ford. "They recognize they have to employ more Chinese nationals to engage various stakeholders themselves. It's a really exciting time and it will be interesting to see how Obama proceeds there [in November] and how [President] Xi changes things."

Eliminating distrust
Orlins is positive about the future, but believes the US-China relationship needs a reset and that Obama's upcoming visit can be the trigger for that. "It's not fundamentally flawed, but it's certainly flawed along the margins," he says. "There's increasing distrust and Obama needs to fix it – the Chinese need to fix it too. Some of this is PR."
Obama's trip will encompass a personal summit with President Xi that coincides with the US leader's visit to the Asia-Pacific Economic Cooperation meeting in Beijing, which starts next Friday and runs until November 12.
Orlins points out that the last time the president visited – in 2010 – he was not allowed to address the Chinese people directly. "They should fix that," he says. And, for his part, Obama should lay out that China's development is what America has fought for, for 42 years, and is welcomed. "This perception in China that we're seeking to constrain them is dead wrong," adds Orlins.
The relationship wasn't helped by Obama's trip to Japan in April (see US-China relations sidebar), when diplomatic missteps that were at best unfortunate, at worst deliberate, sent out the wrong message to Beijing.
The perception problem on both sides is also a function of the incredible rate of growth in the country and remorseless scale of change. Burson's Ford observes that the environment, communities, government, and business have evolved as far in the last 30 to 40 years as it took 150 years for the same journey in the West.
"They're condensing what took decades in Western economies into a few years," he says. "Companies are beefing up the level of communication about what they are doing, but they need to have the right mix of their own experiences and corporate culture while adapting to the reality and context of China and its business culture."
Flocking to Macau
Take the short ferry hop from Hong Kong to Macau and you'll discover a snapshot that perfectly encapsulates the extraordinary changes China has gone through in the past couple of decades.
The former Portuguese colony, now, like Hong Kong, a special administrative region of China, is the most densely populated region in the world, as well as being one of the world's wealthiest cities. Tourists flock from mainland China to gamble, take in a show, shop for luxury and designer goods, and, maybe, view the colonial ruins.
Macau
Macau is the only part of China where casino gaming is legal and gambling revenues grew 19% in 2013 to hit $45.2 billion, an astonishing seven times more than Las Vegas achieved in the same period.
The newly affluent Chinese middle and upper classes travel to Macau to let their hair down and harvest luxury consumer items they know are genuine, not counterfeit knock-offs – it's a vivid symbol of the cyclonic changes occurring in the world's economic axis.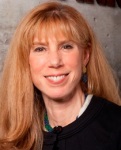 Ruder Finn CEO Kathy Bloomgarden has seen this evolution of the Chinese middle class firsthand, having lived there as a student and overseen the setup of the agency's China office in March 1989. Today, half the agency's staff is based in China – 320 people – and Bloomgarden considers the agency "double-headquartered."
She says urbanization and the rise of the middle class are linked.
"The growth of cities is humungous. In some tier-one locations, the inner cities are bigger than many countries," she adds. "But the rise of the tier-two, -three, and -four cities [such as Dalian, Nanjing, Wuhan, and Chongqing] is also a huge change. These are now powerful urban centers where the market has expanded and buying power has increased."
With more than 170 cities having a population of more than 1 million, the traditional focus on the tier-one cities of Shanghai, Beijing, Guangzhou, and Shenzhen needs to broaden. All these cities are doubling down on healthcare, education, and technology, adding to the scale of change. The middle class currently numbers 300 million and is likely to double in the next decade.
Taken together, these factors mean "everyone's approach to the Chinese market is going to have to shift," says Bloomgarden, due to "the rise of the middle class, the consumer mentality, and lifestyle approach to consumerism."
And the hunger for luxury goods illustrated in Macau extends to China, which has been ranked as the biggest consumer of luxury goods in the world with brands including Louis Vuitton, Chanel, and Gucci becoming ubiquitous. "We've seen more and more consumer companies wanting to launch a product in China first," says Bloomgarden.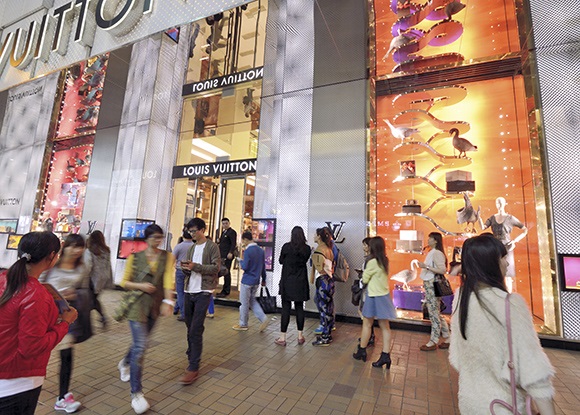 A cautionary tale
Whatever is in store for US-China relations and business ties in the future it was still a warning shot across the bow of the communications sector when the aforementioned China CEO of Edelman, the world's biggest PR agency, went missing in July.
The mystery seemingly started when Edelman subsidiary Pegasus Communications was hired by corporate sponsors including Lenovo to "underwrite" state-owned China Central Television (CCTV)'s presence at the World Economic Forum in Davos in 2009 and 2010, to the tune of about $100,000.
The problem was that famous CCTV news anchor Rui Chenggang, who moderated panels at Davos as part of the deal, was a shareholder in Pegasus, having cofounded it with Steven Cao in 2002 before selling a majority stake to Edelman in 2007. Chenggang had retained his remaining 7.92% stake after the sale, despite the fact he was supposed to sell the shares.
Chinese authorities took Chenggang into custody in July. Several of Chenggang's colleagues at CCTV were also detained, and Cao was subsequently added to that list.
"The problem with these investigations is the Chinese government has disclosed nothing," says Orlins. "We haven't heard anything. He hasn't been able to obtain counsel. We're just able to read what's on the Internet and it is pure speculation. The party disciplinary inspection committee is a nontransparent investigatory body, so you have to hope they are honest – but you can't know because there's no transparency."
The business council's Frisbie says the Edelman case is a cautionary tale that all companies can learn from.

"No one should be going into China naïve about the legal system there," he adds. "You have to be in compliance. There are complexities in China that can get you caught up in a system that you don't want to be caught up in. They are rare, but they are there."
Top 10 tips for PR pros operating in China
1. Speak the language. Your people on the ground in China have to speak Mandarin – English is not prevalent enough.
2. Keep your values. Don't get involved with anything that smacks of corruption.
3. Demonstrate commitment to the Chinese market. Don't send second-class people to the region and don't operate second-class services.
4. Make sure your compliance policies are up to date.
5. Establish a rapid-response capability for crisis communications.
6. Be there and expand. The reforms China is talking about are great for US manufacturing, consumer goods, and services –so many of the things America is good at.
7. Make sure your top China management team has served in your home office and is inculcated with your values.
8. You need a profound understanding of consumer and lifestyle insights to prosper. For example, Oreo adapting cookie taste and amount of sugar for the Chinese market.
9. Don't just concentrate on tier-one cities: the tier-two, -three, and -four cities are increasingly important markets.
10. Cultural sensitivity and values are still very important, even though the country is urbanizing and, on the surface, cities increasingly look like any other global center.
International PR firms have also had to deal with the culture in China of companies paying media outlets for story placements or paying journalists' "expenses" to turn up at events. It's an extension of the tradition of hong bao, the red envelopes containing monetary gifts traditionally given by the Chinese on holidays and special occasions. The red color is meant to symbolize good luck and to ward off evil spirits.
"We need to operate by global business standards and payments under the table, or bribery, are not acceptable," says Bloomgarden. "We work very hard to check this is not going on and have created an environment where we operate ethically. But we do lose business because of this, which is very painful."
Capitalizing on opportunities
It is clear that American businesses should not be complacent about the potential perils of operating in China, but it would be negligent not to maximize shareholder value by seizing the opportunities available for doing business in and with China.
In fact Bloomgarden says that, for the first time, cutting-edge things are happening in China that the US can learn from, such as e-commerce.

"There are aspects where they are ahead of us," she adds. "This is a milestone moment for the Chinese market, where so much is changing."
One positive sign is the establishment of the Shanghai Free-Trade Zone in 2013 to enable freer movement of capital and goods, which is a possible step toward establishing a larger model that could foster more positive US-China trade relations.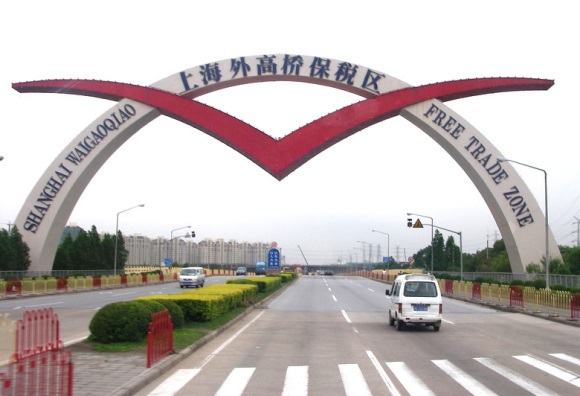 While initially it seemed to be more hype than reality, recent developments that saw Amazon set up operations in the zone to better compete with the likes of Alibaba; Microsoft and Sony announce plans to import their Xbox and PlayStation game consoles under favorable import tariffs; and Costco teaming up with Alibaba to enter the Chinese market through the latter's Tmall online shopping site are encouraging signs as a precursor to President Obama's visit.
The US-China business council's Frisbie would like to see both Obama and Xi make some sort of visible support for a bilateral investment treaty and give it momentum. "This has the potential to be the next stepping stone in building commercial ties, removing some of the barriers that have been in China for some time for American investors," he says.
Negotiators on both sides have been working on a treaty with the aim of producing text by the end of this year. The important thing then will be the annex of sectors excluded from the treaty. The US typically has about a dozen sectors in this category, such as ports, domestic airlines, and TV stations; but China's list of restrictions numbers about a hundred, from manufacturing to auto to agriculture to cloud computing and financial services.
As Frisbie says: "The relationship is growing to the point where we need to have a better investment framework: It's time for these market barriers to come down."
On balance the signs for future US-China cooperation are positive, albeit with a healthy dose of caution. "Worry is good," says the US-China committee's Orlins. "Worry is positive. But I would be investing. Ultimately, China is heading in the right direction and these reforms are going to make it better for American business."