As entertainment starring zombies and cannibals keeps soaring in popularity, could we be looking at a raw opportunity for more of their namesake consumer products to share in the success?
Zombies and cannibals – the products – have been around a long time. Remember New Coke, the bold experiment from Coca-Cola that went nobly into retirement? A more mundane case might be Reese's Minis and Reese's Pieces. In a fresher example, we have yet to see how the big, new iPhone 6 Plus may nibble away at the iPad or the iPad Mini.
Most marketers know a zombie product or two. They linger hollow-eyed on store shelves, offering little-to-no profit while weighing on marketing budgets. Cannibals are worse, eating margin from perfectly good products in a category.
It doesn't have to be this way. AMC's zombie hit The Walking Dead should inspire marketers to rethink how they can revive underexploited zombie products. Last month, it became the first cable show with ad-space ranked as the most expensive non-football commercial time on TV – and the season debut beat its own previous record by pulling in 17.3 million viewers. It's officially the most-watched drama in cable history.
Aside from direct competitors, products in these two categories are the most likely threats to a healthy portfolio. So why is it difficult for companies to take them out back and just finish them off?
One reason killing zombies and cannibals is tough might be that marketing budgets are so often about justification. Consider all the costs – and politics – in bringing new stuff to market. Of course you'll gladly be the first to admit it was all a big mistake and waste of money when your product turns out to be a zombie.
Not even top CPG leaders can agree on this gory topic. AG Lafley, the Procter & Gamble chief executive, said in August what the Financial Times called a "radical cull" of up to 100 brands. This came after his predecessor, John McDonald, maintained that consumers really like the constant variety the company's scientists and marketers put on shelves. Campbell Soup CEO Denise Morrison, calling it the "new normal," said she wanted to launch more than 200 products this year alone.
Research shows this is serious business. TNS, the global research firm, recently did a landmark study in the UK that found zombie brands fail to support long-term growth and can act as dead weight on companies. It looked at 3,500 consumer goods launches – including skin care, snacks, soft drinks, and laundry products – and found 60% of them to be zombies or cannibals.
TNS also discovered a matching 60% of new products that failed to qualify for what they called "expansion innovations," or those that generate sales adding to a company's existing revenues.
No matter how many CEOs and researchers raise concerns, zombie and cannibals aren't leaving shelves anytime soon. That's why embracing some products – careful with the cannibals – in new ways may deliver surprising upside in the crowded categories where they breed.
At this point, we might as well consider zombies and cannibals as distressed or undervalued assets. It's up to Mike Milken-like marketers to breathe new life into, and profits out of, them.
With technology as the great enabler of the past decade, consumer communications has innovated more rapidly than any consumer branded vertical – except consumer technology. We now have myriad new ways to give zombies shock or viral therapy, whether through earned, shared, or paid media. For instance, we'll never know how New Coke's famous cannibal in a can might have benefitted from social media to help it develop a cult following.
Admittedly, few companies want to spend wildly on these products. But there are encouraging examples of agencies using crafty, even miserly, tactics. How about the shortest press release in the world that got big buzz for Pizza Hut last month, when it introduced its bacon-cheese-stuffed crust pizza? Nissan's agency claimed it took seven minutes to come up with a social media ad capitalizing on the Duke and Duchess of Cambridge's news that they're expecting a second child.
So let's celebrate the hidden potential of zombies and cannibals. Let's tap into the vast array of marketing and communications options we can employ to help them thrive in the present. Now's a good time, when their rising stars are not only killing it on cable TV but also about to begin their annual door-to-door visibility campaign on Halloween.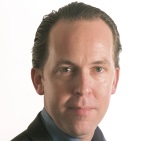 Eric Kuhn is managing director at Burson-Marsteller in New York.