I love Millennials!
By and large, they have received a bad rap in the work environment. You've heard the criticism. They don't work hard enough. They need constant coddling. They have the attention span of a gnat. They aren't loyal to their employers. They're just not willing to be patient and work their way up the proverbial ladder.
I'm here to refute all that. In fact, I think the opposite of much of this criticism is true: There are plenty of Millennials who are the smartest, hardest-working, and well-balanced employees of any recent generation.
As has always been the case, finding the right talent for your company is hard. So I'm not suggesting it's become any easier. But plenty of 20-somethings I've interviewed – and hired – have backgrounds that show great intellectual curiosity and personal ambition. Many have been involved in social justice initiatives since their high school days. Quite a few have lived in another country, at least for a semester. A lot of them are more mature than my friends were when they were in their 20s.
And this is the first generation in memory that actually brings value to the workforce, given their digital DNA, that the organization typically doesn't have and desperately needs.
Over the years, corporations have made it very clear they will hire and fire pretty consistently following their revenue and profit patterns. Once companies gave up on the loyalty pact, so too did employees. Don't blame that on the Millennials.
I've often thought all employees are, in effect, free agents. Employment is a quid pro quo. I'll work hard for you if you give me interesting, stimulating work and pay me a fair salary. As long as that pact endures, we may be together a long time. Of course, delivering on that pact requires strong leadership and character from the employer – at every level of management.
And since many Millennials may report to young, fairly new "managers," it's not hard to imagine many of them are not being challenged and groomed the way they should. However, the churn that may result from that shouldn't entirely rest on the heads of Millennials. Most companies need to make more of an effort to develop the managerial and leadership skills of their mid-level staff.
I love Millennials. Time and again, I have seen their ability and passion shine through in client engagements and deliver work products that exceed expectations.
A final point about this group: I discovered a long time ago that if you really want to know what's going on inside an organization, talk to the younger, junior talent. They see it all and they haven't yet acquired the "baggage" that distorts their reality. Once you've moved up, organizational dysfunctionality becomes shared by many. To the newer folks, it's a remarkable discovery that many organizations are so screwed up. So, if you want to identify and fix the issues, go see some of these Millennials and listen. You'll learn a lot.
Just another reason I love Millennials.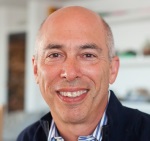 Bob Feldman is cofounder and principal of PulsePoint Group, a digital and management consulting firm. He can be reached at bfeldman@pulsepointgroup.com. His column focuses on management of the corporate communications function.