YES
Ken Shuman, VP of communications, NerdWallet
Seasoned communications professional who held stints at Trulia, Horn Group, and Bite
We have all seen the data on how Millennials will make up 50% of the workforce by 2020. Does this mean we should be building our companies to cater to their needs? I say no.
Companies are focusing too much on this one segment of the workforce. Instead, they should be thinking holistically about the best way to attract and retain talent.
Most companies have strong vision and mission statements, but they do not have a core set of values. Employees today, not just Millennials, want to be part of a company that has a strong culture with solid values. Once the core values have been defined, it is not good enough to only introduce and define them at orientation. Organizations need to live and breathe the values every day.
At NerdWallet, one of the first questions I asked employees as I met them was what our core values are. I wanted to see if they were strong and if people were living and breathing them. For the record, our core values are: Build strong relationships, the ability and willingness to improve, and drive results.

Employees who had been with the company before January 2014 could recite all three core values and define what they meant to them and the culture. Newer employees struggled to remember them all. As the guy that now runs internal and external communications, this was troubling to me.
A strong set of core values should be used as a filter when interviewing new staffers. At times, it's best to pass on someone with the best skill set if you think they may not fit into the culture. But how can you make these decisions if all employees cannot recite the values?
Creating your core values starts with the senior leadership thinking about what type of company they want to build, what talent they want to attract, and what kind of atmosphere they want to work in. This makes core values unique to every company. This is what makes staffers, Millennials and older generations, feel like they are part of something bigger.
My advice to organizations is stop focusing on just Millennials and start thinking about your entire organization.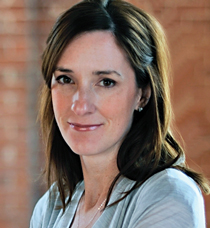 NO
Beth Monaghan, Principal and cofounder, InkHouse
More than 25 years' experience in leading media and content strategies for companies
Absolutely not. Since Millennials will make up the majority of the workforce by 2025, to focus on them is to focus on the future.
With this new workforce comes significant changes to the workplace itself, and these are positive shifts that we need to start embracing. Agencies need to think about how to attract and retain this talented generation if we have a shot at keeping up with the fast-paced evolution of the communications industry.
Millennials view the workplace differently. They are the always-on generation that values workplace flexibility and have grown up with technology in every aspect of their lives.
That is not to say the old way of doing things is dead – the art of face-to-face meetings is not completely lost – but it was a significant reason we made changes to our own agency hours and email policy. For instance, we unchained our employees from their email between the hours of 7pm and 7am. Millennials may have been part of the impetus for these changes, but flexibility helps us recruit across generations.
Millennials have a more holistic view of the workplace and the world around them. They bring us their personal passions and global missions, as well as their great work. And this intersection makes us better at all three.
I tell employees that to be good at work we have to be good at our personal lives. Millennials grew up thinking this way. As Gloria Larson, president of Bentley University, said when speaking to The Wall Street Journal about Millennials: "[They] think about the triple bottom line – people, planet, and profit – and that has never been true of a generation."
Most importantly, the Millennial generation is also the first to view the world through a gender-neutral lens. In an industry with a reputation for employing mostly women – but not putting them in management roles – Millennials are a force for finally pursuing gender equality in our industry. Because if we can't do it, who can?
Millennials are not only the future of our workforce, but they are also defining the future of our workplace.
---
PRWeek's View: Brands and agencies alike should definitely focus on recruiting Millennials as a key component of what is hopefully a diverse and energetic workforce.