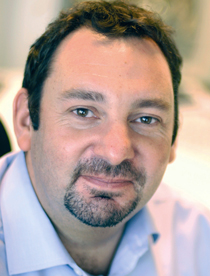 Rod Cartwright, global corporate and public affairs practice director, Ketchum
rod.cartwright@ketchum.com
No two organizations are the same, so there is no off-the-shelf approach to communicating corporate relocations.
The challenges involved in moving a multinational corporation are very different from – and arguably less acute than – relocating a firm with long-standing historical roots in a single country or state. It's imperative that history and culture are taken into account.
There are certain table stakes that must form part of any relocation strategy – the what, when, where, who, and how have to be expressed clearly to all audiences.

But above all else, the why of any move has to be front and center. The most credible relocation stories are those where the why can be shown to be about more than tax efficiency and cost savings. In short, corporate rationale should benefit all those involved and not just shareholders – as critical as they are.
It is essential to develop a strategy that takes into account your current and potential employees. The bedrock of any strategy must be a clear internal employee-engagement plan. A move also must be respectful of the community being left behind, with consideration given to actions to soften the blow.
The settling communication must be addressed with a culturally respectful and carefully considered program for embedding the corporation into its new neighborhood.
Finally, there are your consumers. Their reaction will be driven by perceptions of the company's words and deeds in making the move. If you root your relocation narrative in a company's history and culture, answer the basics well, and treat staffers and communities with respect, you won't go far off track with your consumer base.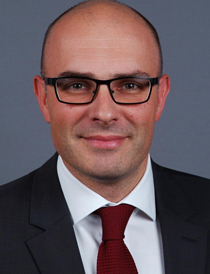 Bruce Pillard, executive assistant to the chief performance officer, Renault
bruce.pillard@renault.com
From a European perspective, the kind of move Burger King made is well known. This is likely to happen when you have free movement of goods and people between neighboring countries with different tax systems. This is the case in the European Union.
The long-term financial benefit of such a move is obvious. More uncertain is the damage made on the brand image – especially for big companies such as Burger King.
Clearly, this is a situation of damage management toward four different audiences: employees, shareholders, customers, and the public authorities. Customers and public authorities normally talk the loudest.
For a start, you need consistency. The same message must be communicated by any person authorized to talk – from the CEO to the social media manager. Clear, common-language elements must be initiated by the head of communications and rolled out to all appropriate spokespersons. And the message must remain the same throughout.
You also need agility as all comms plans must be adaptable. Complaints can take any form, such as a petition on the Web or a demonstration in the street. A company must be able to communicate about a situation in any form. It needs to be fully organized and proactive in its comms approach.
Finally, there's future benefits. Instead of explaining why such a decision was made, the company should explain what this move will bring to its stakeholders. Greater profits usually lead to more investments, better products, jobs, and greater dividends.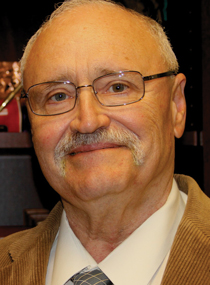 Dean Kruckeberg, professor at the University of North Carolina at Charlotte
dean.kruckeberg@uncc.edu
The world has become irreversibly globalized – socially, politically, culturally, and economically. The dynamics of relative power and influence among corporations and governments are changing. However, most significant is the increasing empowerment of private citizens, who can influence public opinion through communication technology.
In this environment, all companies must take into account the global public. Burger King, which plans to relocate its corporate headquarters to Canada as part of its takeover of Tim Hortons, has a story to tell. It insists that becoming a Canadian company won't result in huge tax savings, but rather is a strategy for global expansion in its product line and potential markets.
Will Whopper-addicted US consumers care about this ostensible tax inversion? Perhaps not. Will other consumers worldwide view this relocation with disinterested favor? Perhaps. Sales of deluxe sandwiches will probably not diminish in the US or elsewhere. That said, there is a larger question. Government appeals for patriotic chauvinism aside, countries must market themselves today just as corporations do, competing in a global marketplace.
Discussions about how to do so must extend beyond concerns about a nationstate's corporate tax code. Global discussions among companies, civil society organizations, and nation-states must examine a range of issues of global importance, including fair labor practices, use and conservation of the world's natural resources, and assurances of nondiscriminatory business practices.
PR pros are well-positioned to be leaders in these discussions, and must take the initiative in examining and helping to reconcile these important and globally significant issues.