As the reputation of the PR industry has evolved through the years from one of "spin" to one of strategic communicating, the concept of transparency has taken center stage in our profession. Whether referring to how we communicate, what we communicate, or whom we communicate for, we wave the flag of transparency as the foundation of credibility and trust. Accordingly, we advise our clients or companies to integrate this value into their organizational approach not only to communications, but also to their overall business strategies.
So, over the past several months, as key players in the tech industry, including Google, Apple, Yahoo, Facebook, Twitter, LinkedIn, and eBay, finally released their diversity numbers, I was partially relieved – not by what the unflattering numbers revealed, but by the start of what I hope will signal concerted efforts to meaningfully tackle what we definitively now know is dismal diversity within the companies. Though this data release was more than five years in the making – and was preceded by years of minimizing the issue – the companies' acknowledgment of the major problem is a start. Most importantly, it began from the top.
In a post entitled "Getting to work on diversity at Google" on the company's official blog, SVP of people operations Laszlo Bock stated, "We've always been reluctant to publish numbers about the diversity of our workforce at Google. We now realize we were wrong – and that it's time to be candid about the issues. Put simply, Google is not where we want to be when it comes to diversity. And it's hard to address these kinds of challenges if you're not prepared to discuss them openly and with the facts."
Upon the release of its numbers, Apple CEO Tim Cook said, "Apple is committed to transparency. Let me say up front: As CEO, I'm not satisfied with the numbers on this page. They're not new to us and we've been working hard for quite some time to improve them. We are making progress and we're committed to being as innovative in advancing diversity as we are in developing our products."
We tend to appreciate acknowledgment and ask for accountability, but it's action we most admire. By most accounts, these companies enjoy relatively consistent success in the areas to which they demonstrate real commitment and allocate ample resources. Given the global, multinational, and multiethnic composition of their consumers and users, they should have an even more acute understanding of the vital nature of a diverse and inclusive workforce – and their work environment, in general – to their innovation and ultimate profitability.
Still, many technology companies (and PR agencies) frequently use the pipeline argument for the lack of diversity among their ranks – meaning there is a dearth of women and graduates of color in relevant technology fields. Indeed, there is some validity to this argument in tech-specific roles. Quite simply, blacks, Hispanics, and women tend to pursue STEM majors at dramatically lower rates than their white male counterparts.
However, when we look specifically at technical vs. non-technical representation at Facebook, the numbers tell a similar story. Of non-technical jobs, which include marketing, customer service, finance, and sales, 87% of Facebook's employees are white or Asian, while 94% of its technical employees are white or Asian.
Efforts focused on offering scholarships, internships, and exposing more youth, women, and people of color to STEM-related fields can make a long-term impact on the pipeline. Initiatives such as employee training around issues including unconscious bias can help impact broader company culture. However, neither is comprehensive. These companies must also demonstrate a sustained commitment to transparency via continued voluntary reporting, measurement of their efforts, and making an impact in areas where they can gain traction in the short term (e.g. non-technical). In addition, as they focus on representation and ensuring an increase in the numbers of diverse employees, these entities must also concentrate on making the work environment and culture an inclusive one in which employees from all backgrounds feel valued and set up for success.
While tech companies absolutely must get ahead of and own their diversity stories – as evidenced by Microsoft CEO Satya Nadella in his recent gaffe regarding women and pay – they must also ensure a focus on having a comprehensive diversity strategy. Otherwise, any related communications effort will ring contrived.
The tech industry has significant more work to do on this front. However, as PR pros advise these companies about what they should do in the name of transparency and point our well-meaning fingers at their frailties, we must also recognize the fingers pointing back at our own industry. We need to demonstrate higher levels of acknowledgment, accountability, and, most importantly, action.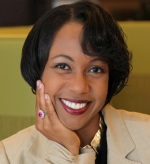 Latraviette Smith-Wilson, former VP, global diversity and inclusion for American Express, has spent more than 16 years in communications in agency corporate, consumer, and multicultural PR, as well as senior marketing roles. Her column will focus on the PR industry's ongoing efforts to advance diversity among its ranks at all levels. Connect with her via LinkedIn or at latraviette@gmail.com.