ATLANTA: Joe Tripodi, Coca-Cola's chief marketing and commercial officer, will retire at the end of February, the company said Thursday. Coca-Cola veteran Marcos de Quinto will take the helm of its marketing operation at the start of next year.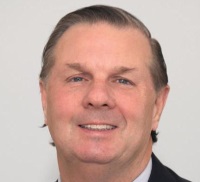 Tripodi [left], who worked at the soft-drink giant since 2007, helped to launch Open Happiness in 2009, which Coca-Cola described in a statement as one of its most successful campaigns.
Representatives from Coca-Cola declined to comment beyond the press release.
Prior to Coca-Cola, Tripodi served as CMO of Allstate Insurance. He also previously led marketing at the Bank of New York, Seagram Spirits and Wine, and MasterCard.
Coca-Cola reported weaker-than-expected earnings for the third quarter on Tuesday, saying it would also miss long-term growth targets for this year and 2015. Its stock fell the most in six years after the earnings report, according to Bloomberg.
During the period between January 1, 2015, and the end of February, Tripodi will help de Quinto transition into the role. De Quinto, who will report to chairman and CEO Muhtar Kent, will relocate from Spain to Coca-Cola's Atlanta headquarters.
De Quinto joined Coca-Cola in 1982, when he took a position in the company's marketing department in Spain, according to his bio on the corporate website.
In 1988, he left Coca-Cola to become regional manager at Southern Publicity Agencies ALAS BATES/BSB Advertising, but he rejoined the company two years later as marketing director of Coca-Cola España.
During his career, de Quinto has held roles at Coca-Cola including division marketing manager of Southeast and West Asia, marketing director for Germany, and regional manager of Coca-Cola España. He has been in his most recent role since 2000.