When you ask any PR agency or in-house communications leader about the importance of diversity and inclusion, the business case is easy for them to make. When you consider the makeup of the broad consumer base, you need key members of your team who implicitly grasp those demographics and can come up with the best strategies. Beyond that, the diversity of thought brought to the table informs every campaign an agency or in-house team works on. It's simply smart business.
Winners of this year's Diversity Distinction in PR Awards, which marks its fourth year in 2014 and is sponsored by the Council of Public Relations Firms in conjunction with PRWeek, epitomize this philosophy by not only affirming their commitment to keeping this issue top of mind, but also by demanding progress within their spheres and industry-wide.
"Companies market to many different audiences. PR firms need employees who understand and reflect those audiences," says council president Kathy Cripps. "We are thrilled to recognize organizations and individuals who encourage and strengthen ethnic diversity within and across the PR sector, which was the goal when we initiated the program in 2011."
Entries were accepted from late April to late June in five categories: Best PR Firm Diversity Initiative, for agencies with up to $25 million in annual revenue and those with greater than $25 million in annual revenue; Diversity Champion; Best Community Initiative – PR Firms; and Best In-House Diversity Initiative.
The seven industry leaders who convened at PRWeek's office in New York City to select this year's winners included Oscar Suris, EVP and head of corporate comms at Wells Fargo; Emma Carrasco, CMO at NPR; Lori Billingsley, VP of community relations at Coca-Cola; Craig Muckle, manager of public affairs and government relations at Safeway; Zing Shaw, SVP, diversity and inclusion officer at Edelman; Ron Culp, director of the PR and Advertising MA program at DePaul University; and Ellen Walthour, executive director of The BrandLab.
Best PR Firm Diversity Initiative: Greater than $25 million in annual revenue
Edelman: You are the "I" in Inclusion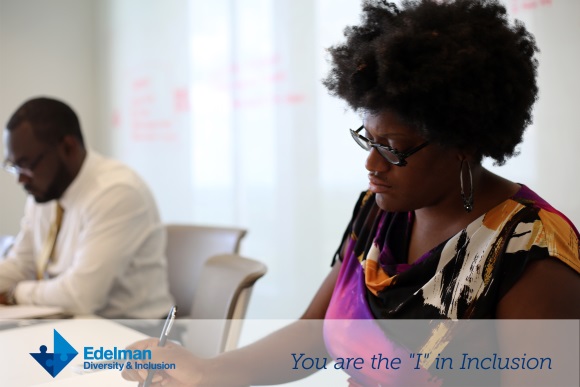 To effect change across any large organization, a thorough program is needed. To make progress on diversity and inclusion, Edelman developed an immersive training course to provide participants with theoretical ideas, experiential learning, and practical application tools to empower all with inclusive leadership skills. You are the "I" in Inclusion was designed to advance the notion of systematic, organizational inclusion.
Edelman's dogged commitment to the program's success wowed the judges. The course is mandatory for all employees. To date, 2,400-plus US staffers have taken it and courses have been expanded this fall to Canada, the UK, and Germany, among other offices.
Equally noteworthy, the culture change it has facilitated agency-wide is such that senior leaders are holding their line managers accountable for recruiting and maintaining diverse staffers across all levels.
"Such self-accountability is exactly what is needed for more diversity and inclusion progress in PR," observed one judge.
The origins of this program equally impressed judges, as it illustrated Edelman's realization that it did not know everything about tackling such a challenge. It partnered with Kenexa, an IBM company that provides employment and retention solutions to organizations. It helped Edelman identify its diversity needs, which included a lack of representation at senior levels, and then develop the course content. Further, all HR leaders took Train the Trainer sessions to ensure they could teach it across markets.
The results define success. In FY 2012, prior to the program's debut, Edelman hired 19% ethnic minorities. In 2013, during which the effort began, that number grew to 24%, and again in 2014 to 26%.
"This program has the depth and seriousness to accomplish significant gains," added another judge.
Commendation
Launched in 2012, FleishmanHillard's Alfred Fleishman Diversity Fellowships program boosted its digital usage this year to bring the idea of working in PR to more diverse students than ever. To date, 30 Fellows from 24 US schools have been hired, 11 now have full-time roles. Moreover, 20% have secured posts at other firms, while 17% took a subsequent in-house role. "This is a long-lasting, sustainable growth tool for diversity in PR," said one judge.
---
Best PR Firm Diversity Initiative: Up to $25 million in annual revenue
Borshoff: Diversity Internship Boot Camp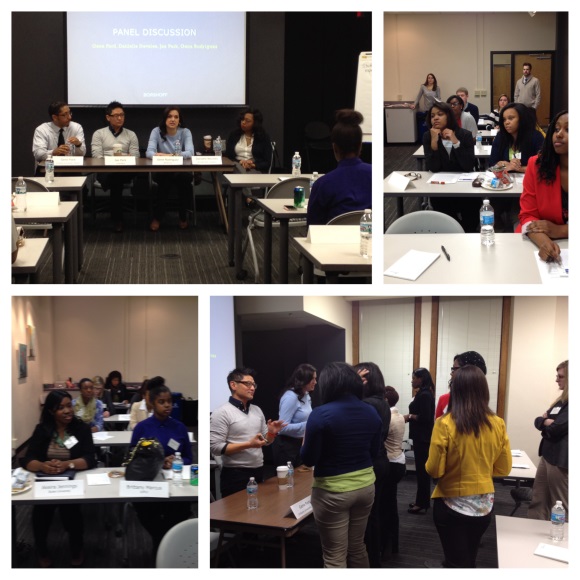 Converting diverse college students into interns is not a first-of-its-kind concept. However, Borshoff's focus on freshmen and sophomores was a refreshing and well-thought-out strategy that caught the judges' attention.
This past March, the Indianapolis-based firm launched a half-day program for students and their advisers that covered all the skills needed to work in the PR and communications field. And by concentrating on those in their first two years at school, the agency embraced a long-term solution that would allow the youngsters to act on what they learned and then be stronger interns as juniors and seniors.
"This innovative program concentrates on a group of students that often shift career focus," noted one judge. "We need to keep these kids interested in the profession. This is an approach that does so."
Six universities were invited to take part in the camp, based on proximity and the fact Borshoff employs graduates from those schools. The agency made a concerted effort to recruit panelists that could serve as role models for the students, thus making the boot camp equally inspirational and informational.
Thirteen students from five schools attended.
"I've gained new assets and now feel ready to apply for internships" was a prevailing sentiment. Inasmuch as this is year one of the initiative, the students are too young to apply for internships at present, but judges agreed this set the stage for what is a very sustainable program that should yield notable results in the near and distant future. The numerous follow-ups expressing an interest in applying for an internship when eligible underscore that.
"The effort and commitment to put this program together is noteworthy," expressed one judge. "Kudos to Borshoff for developing a proactive effort to reach out to intern prospects early enough to make a lasting impression."
Commendation
Though long committed to staff diversity, Saxum formalized its overall program this year. Central to this is the Diversity Speaker Series where notable guests address the entire firm on the broad topic and its implication to the sector. The firm's leaders have taken this to heart, evidenced by the fact about 25% of Saxum's staff is ethnically diverse. "Saxum is providing an example that will help drive ethnic diversity in the field," said one judge.
---
Diversity Champion
Rosanna Fiske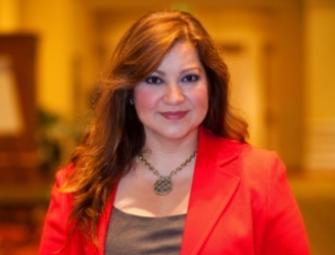 Last year's headline for the feature on these awards was "Change agents." Not ironically, multiple judges used that term to describe Rosanna Fiske, VP of corporate communications at Wells Fargo.
Judges cited her role in authoring the Diversity Toolkit in 2004, a first-of-its-kind offering in PR devoted to developing more inclusive and diverse organizations they still reference to this day. Today, numerous former students while Fiske was an associate professor of advertising and PR at Florida International University have key roles in interactive marcomms departments across the US.
While chair and CEO of the PRSA in 2011, she brought the message of diversity and inclusion to organizations such as the Society for Human Resource Management and the Global Alliance for PR and Communications Management.
Additionally, judges lauded Fiske as a consistent role model through her senior-level roles at Ketchum, República, and Wells Fargo, among others.
"I am blown away by her work around diversity throughout her career," said one judge. "I pride myself on my efforts in this area, but they pale in comparison."
Commendation
The fact Cargill's corporate VP, corporate affairs Mike Fernandez has mentored leaders such as Waste Management's Barry Caldwell underscores his impact. He has also advanced the diversity agenda via roles at the IPR and the Arthur W. Page Society. "Mike uses the influence of his success to ensure more diverse people enter PR," offered one judge.
---
Best Community Initiative – PR Firms
Porter Novelli: TORCH Program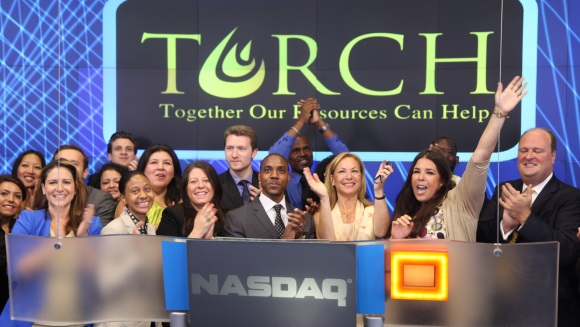 TORCH (Together Our Resources Can Help) is a New York City nonprofit dedicated to transforming the lives of underserved public high school students through career training. Since 2009, Porter Novelli has been the only PR firm to partner with it to create comms-specific programs.
The most recent development was a five-week course on 21st century skills in late 2013 that focused on leadership, networking, creative brainstorming, and creating a personal brand online.
"The long-term commitment Porter is exhibiting to both this program and the broader cause of diversity and inclusion is admirable," said one judge.
This year, 14 students were mentored and all have since kept in touch with the agency to continually receive guidance. Since the partnership with TORCH first began, 75-plus employees have mentored more than 50 students. Moreover, according to the nonprofit, 55% of the program's alumni have studied or taken classes in communications at some point during their higher education.
"Porter Novelli continues to push the envelope in its diversity efforts," noted one judge. "This program is a great example of how the firm leverages its expertise to help a vital community program and create a deeper bench of entry-level practitioners."
Commendation
Weber Shandwick's 4-year-old Social Circle program is set up like a firm comprising students from Detroit's financially strapped Southfield High School. The creative way it gets the kids to do real PR work in support of local nonprofits impressed the judges. "It is a strong formula to help the community in a way that also feeds the talent pipeline," said one judge.
---
Best In-House Diversity Initiative
Bank of America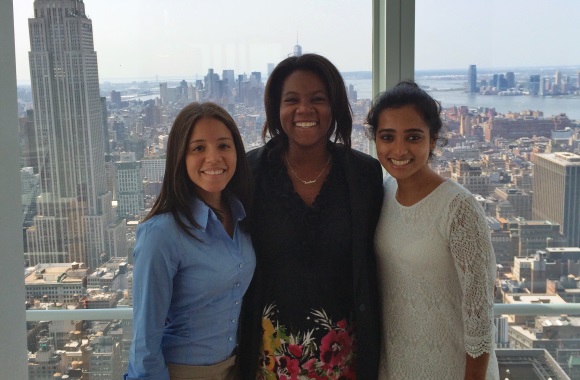 For this year's awards, the focus of the in-house category was shifted to concentrate on staffing within the communications department, while also recognizing the broader impact on organization-wide employment. Bank of America's Global Marketing & Corporate Affairs internship program, launched this June, captured the essence of this award, as well as the judges' admiration in the process.
"This solid, sustainable recruitment tool will build a more diverse pool of candidates," noted one judge. "That is no small feat for an organization of this size."
The program, the first of its kind at the company to focus on building a stronger pipeline of diverse talent, gives interns the practical experience of working with Bank of America's 250-plus-strong corporate communications team. The program focused on Syracuse University and The University of North Carolina – Chapel Hill, two of the US' top communications programs, to eventually choose eight candidates for a 10-week internship.
Interns worked in the bank's Charlotte, Boston, and New York offices and took advantage of the educational and networking opportunities afforded them.
As a first-year program, the fact two of the interns have now graduated to full-time roles at the company, with a third set to join next spring, is noteworthy. "This program has the potential to impact Bank of America's communications team for years to come," added another judge.
Commendation
NASCAR's efforts to boost diversity in its integrated marcomms team has led to 15% of that staff being diverse by the end of 2013, a notable uptick from any time in its history. "NASCAR has infused multi-ethnic talent organization-wide, including in key, revenue-driving posts," said one judge. "This is precisely what moves the diversity needle."