NEW YORK: Reputation.com has hired Anthony Johndrow, former managing partner of the Reputation Institute of North America, for the new role of chief enterprise strategy officer.
Johndrow, who started in the position last week after eight years at the Reputation Institute, is reporting to Shrey Bhatia, president of Reputation.com.
Reputation.com has hired another Reputation Institute veteran, Loren-Christopher Schneid, to serve as head of enterprise strategy. Schneid is reporting to Johndrow, with whom he worked during his six-year stint at the Reputation Institute, most recently serving as head of business development for North America.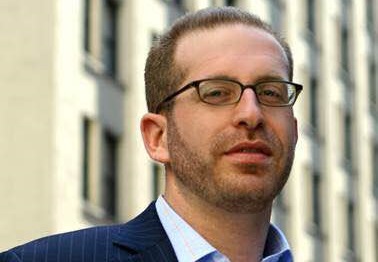 "The roles are very complementary," said Johndrow. He explained that his position will be more focused on overall strategy, ambassadorship, and the future of the company's enterprise services, while Schneid's role is more concentrated on strategic business development and broadening the client base.
Schneid said he will also try to change the mindsets of technology companies from just thinking about features and benefits to embracing how traditional management consultants can solve and support leadership teams.
Reputation.com launched its enterprise business about 18 months ago with a platform "that enables companies to get a handle on conversations about them all over the Internet," said Johndrow.
He explained that the company has seen momentum with businesses with star-based ratings that pop up when users search for specific stores nearby.
Johndrow said the Reputation Institute's approach is based on helping companies get a handle on issues "with management consulting deliverables." That left him wanting to do more in terms of assessing, quantifying, and executing strategies for clients.
"There's a power in the magic of technology, but really the scalability of enterprise software and applying what I've learned about corporate reputation and bringing those two things together was too good of an opportunity to pass up," he explained.
Johndrow said the relationship between Reputation Institute and Reputation.com has always been "collegial," and the two companies are working with some of the same clients.
"I expect that will continue because the services we offer are completely complementary and don't overlap in any way," he said.
Representatives from Reputation Institute of North America were not immediately available for comment.
Some of Reputation.com's services, such as those that can make negative information about an individual or company less prominent online, have been portrayed as controversial in media reports.