The legendary Ford Mustang, the iconic American automobile, will finally launch in Europe next year more than half a century after it debuted in the US in 1964. The PR tactics Ford uses for the European launch will, of course, be a world away from the marketing methods it employed in the mid-1960s – when it placed a Mustang on top of the Empire State Building to celebrate its first year's sales.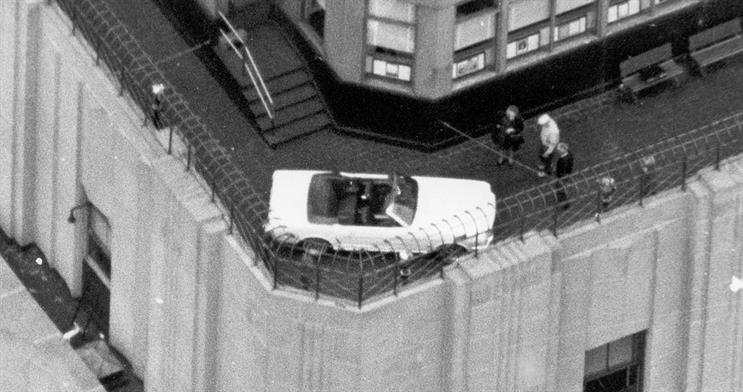 But the 2015 launch is, in its way, just as remarkable. Ford is using social media for the PR pre-launch of the Mustang, giving YouTube, Twitter and Facebook a central role in the build-up.
−−−−−−−−−−−−−−−−−−−
Read more on social media:
Pharma companies need to join the social media age
−−−−−−−−−−−−−−−−−−−
Emmanuel Lubrani, Ford of Europe's senior manager for consumer and social media in the public affairs team, says: "What social media is providing is a way to engage people directly, in a different way from previous generations of digital channels like brand websites." Posts on Facebook and Twitter are directing people to a Mustang brand website where they can then watch films about the car on a YouTube channel.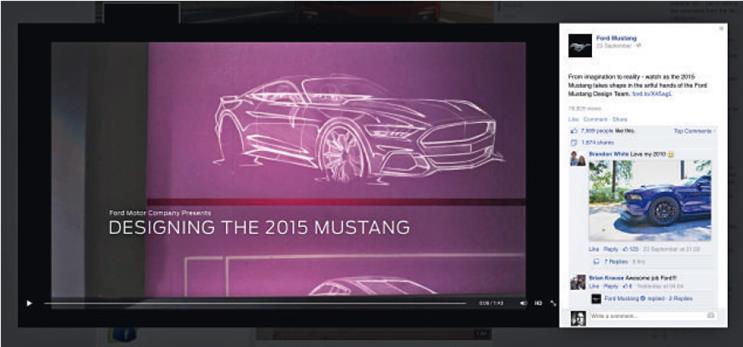 Social media have come a long way since Facebook was launched ten years ago. Now most people who go online use some kind of social platform. The sector is maturing, though there are still plenty of brands that are lagging behind in the way they use it.
Ford's use of social media has made great leaps in a few years. Social networks are now crucial for car launches, providing fertile content at the pre-launch stage and stoking interest in advance of the full launch.
Not so long ago, a car would be launched by the PR team with press releases sent to relevant media, then a few months later the marketing team would unleash an ad campaign through TV and press. But today, Lubrani says that PR and marketing work closely together on pre-launch activity to create content and promote it virally and through paid social media. He says that social media allow pre-launches to happen much earlier that in previous times and can deliver a longer build-up before a launch. Ford works with WPP, and in the UK has worked with the network's PR agency, Hill+Knowlton Strategies.
Ford was an early adopter of social media, being one of the first car manufacturers to embrace bloggers and encourage them to write about its cars. This has given it an advantage over rivals.
"We were in social media early. I don't think it makes a big difference for consumers whether you were first on Facebook or not, it doesn't really matter. But we were among the first to reach out to bloggers and treat them as a medium, and that has given us an advantage. It has earned us some respect from them," says Lubrani.
Social media have transformed the way we communicate and in just a decade, one sixth of the human population has signed up to Facebook. But many brands have struggled to understand how to get their stories across on social networks. They have been through a number of phases. First, many ignored it. Then they noticed consumers were spending hours every day on the platforms, so they chased Facebook likes and Twitter followers. They have recently realised that it is not just a numbers game – the essence of a social network is engaging with people by sharing ideas, stories and images. As social media mature, brands are fast having to learn how to engage other than just sticking their TV ad on YouTube. One of the biggest developments is the flight to mobile, with most social networks now accessed through smartphones and iPads rather than PCs.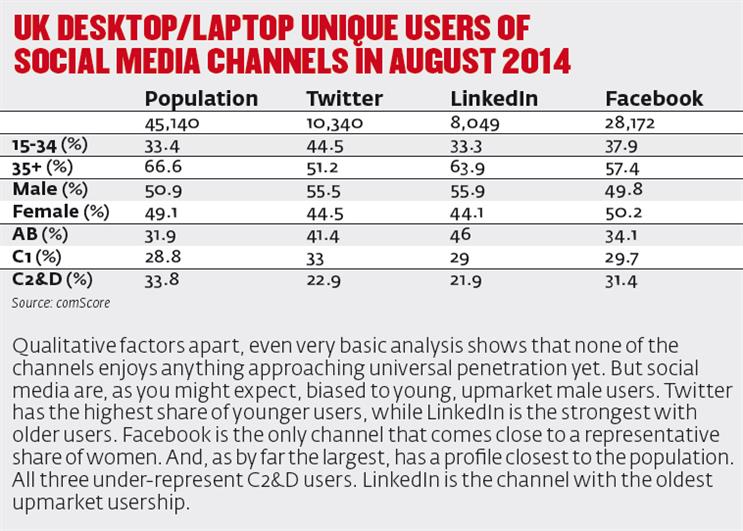 There are first-mover advantages for those with long experience on social media, according to Eb Adeyeri, strategy director at We Are Social: "Smart companies that saw the potential were able to reorientate their business for the social age, but other companies have to go through the pain of transforming their comms and catching up with consumers." He cites Burberry as an example of an early adopter of social media that is reaping the rewards. It has already been through the pain of trying to work out, for instance, how to run a fashion show on YouTube. So it is far ahead of many others who are just at the start of the process.
He says what brands soon learn about social media is this: "Social networks are rented spaces, they can change their rules at the drop of a hat. Facebook changes its algorithm and suddenly you have to start paying."
Facebook has been progressively making it harder for brand posts to get organic reach through changes to its algorithm. This means brands have to pay to promote their posts through its advertising service rather than just relying on having large numbers of likes. Any PR advantage to be gained on Facebook – and, increasingly, on other platforms such as Twitter – has to be bought. No wonder PR agencies are setting up their own media buying divisions or working in close partnerships with media buyers within their group networks.
Perhaps this switch to paid content is not so much a maturing of social media, as its birth after a long gestation – and this is the moment the networks have worked towards. The 'freemium' model always implied that at some point brands would have to pay to use the service, and Facebook has cleverly waited until it became an essential part of people's lives before ensuring brands have to pay to access consumers.
However, as Joshua Ross, European director of creative strategy for social and digital at FleishmanHillard, says: "You can buy your way into awareness, but not into engagement. The social networks are built for sharing – I share a piece of content and you are more likely to read it because you know me. You still need to earn people's attention."
He adds that brands are learning that social media are not just vehicles for pumping out content: "They are still placing all types of creative content into the social environment and saying 'make the TV ad work in social'. That may be appropriate for YouTube, but other social sites require their own tailored campaigns."
FH has worked on a social media campaign for fashion retailer TK Maxx in conjunction with ad agency The Brooklyn Brothers. Around the theme 'Me. By me', the agency ran a user-engagement campaign getting customers to submit pictures of themselves dressing in their own personal styles. Ross says this is making use of the social aspects of the platforms and gives the campaign a sense of participation.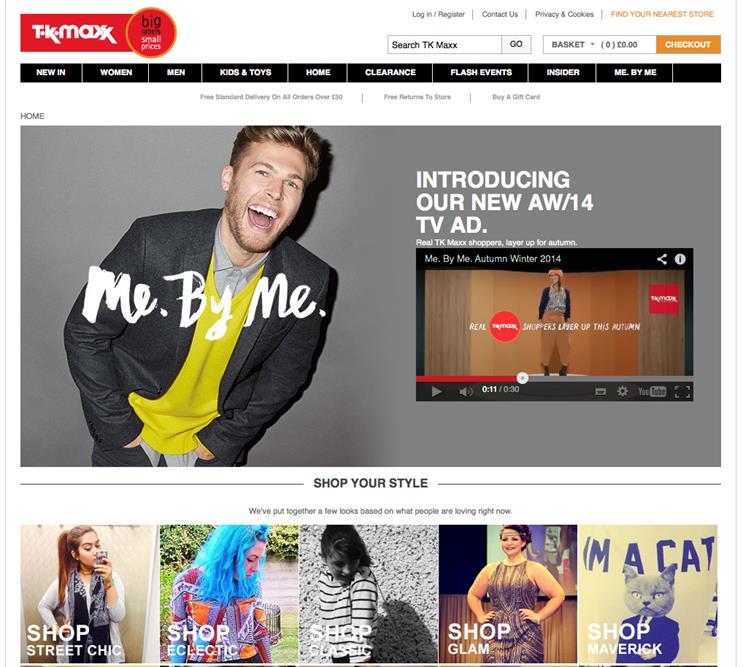 One of the biggest areas where social media have matured rapidly is in the creation of celeb-rities. Established stars may top the ranks of YouTube visits and Facebook likes, but there is a whole substrata of rising social media stars who are attracting sponsorship deals from brands.
Many of these run successful channels on YouTube watched by millions of people, perhaps with specific skills they are teaching, such as cookery or how to apply make-up, or as engaging personalities creating video blogs. Candace Kuss, director of European social media at Hill+Knowlton Strategies, says the agency has worked with video bloggers Zoella and Joe on a Father's Day promotion for client Braun, playing on the fact that the vloggers are known to be close to their father. She says working with YouTube stars is different from working with other celebrities: "You have to get it right, not getting them to do something they wouldn't do normally." Their fans are all too aware if the YouTubers are doing a brand tie-up just for the money.
Like other celebs, YouTubers also have agents, with whom agencies need to negotiate. The advantage they have is that they create such strong rapport with their target audience, so brand sponsorships can be particularly powerful.
Consumer brands have generally been quicker than others to recognise the importance of social media. But for brands in heavily regulated areas such as pharmaceuticals or chemical industries, the realisation has often come too late.
It emerged recently that a group of pesticides called neonicotinoids might be responsible for destroying Europe's bee population and sensational stories appeared in the press that were quickly picked up by social media.
According to Paul Baverstock, co-founder of sustainable growth consultancy Fortitude, the activity on Twitter and Facebook among a group he calls 'engaged citizens' was a powerful factor in the pesticides being banned by the European Union in 2013. This came even though manufacturers Syngenta and Bayer Crop Science argued that more research was needed. Baverstock claims regulators in Brussels were swayed by the narrative against the pesticides on social media. "The ban quickly became law before there had been adequate discussion. There was pressure for regulation before they could go through a reasoned, balanced consultation process," he says.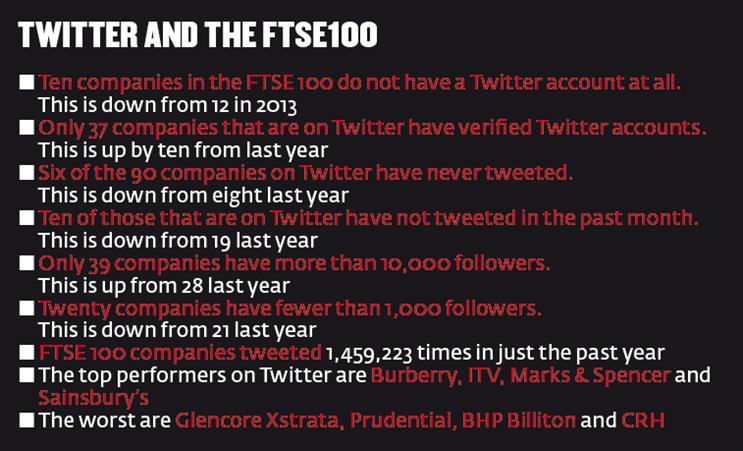 "Social media and engaged citizens are shortening the horizons of certain regulations and that can have a huge effect. Social is a tremendously important channel. We want brands to understand the risks it poses, and that they need to be prepared."
He believes the way people use social media to exert pressure on legislators and companies has matured greatly in recent years – though often the approach of brands has not.
"Social media itself has matured because everybody is using it and it is so influential. But what has not matured is the ability of companies from different industries to harness its power and understand its impact."
Brands have tended to lag behind the behaviour of consumers in the way they approach social media, and young people are moving away from Facebook as it becomes increasingly dominated by older users, such as their parents.
As Rob Begg, vice-president of enterprise strategy at analytics firm Hootsuite, says: "Social media is somewhere between emerging and maturing. PRs were the first marketing professionals to take social media and run with it. It's becoming the fabric of everything people do."
Social media may be maturing for users, many of whom have been using them for five years, but they are still something of a mystery for many brands, which are struggling to use them effectively. PRs will need to steer their clients in the right direction and ensure they understand the meaning of the word 'engagement' if they are to keep up with the behaviour of their consumers.
Social media in numbers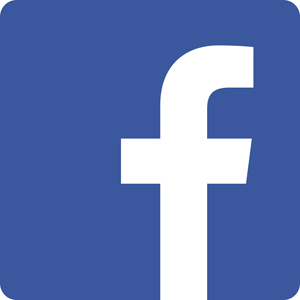 Facebook had 1.32 billion active users worldwide at the end of June according to its figures, up 14 per cent on the previous year. On average, 829 million people used Facebook every day in June, a 19 per cent increase on 2013. In April-June this year, Facebook revenue was $2.9bn (£1.79bn), up 61 per cent on the same quarter last year. Mobile ad revenue was 62 per cent of Facebook's ad revenue for the quarter. More than 15 million firms have pages on Facebook, but there are questions over how popular the network is with teenagers who are deserting the site for emerging social media platforms.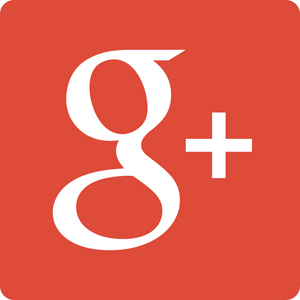 Google+ says it has 1.1 billion users, though estimates from We Are Social suggest under a third of these are active each month. Having a presence on the service is seen as a way for brands to boost their Google rankings. The platform is also promoted by Google as a way of signing into YouTube accounts.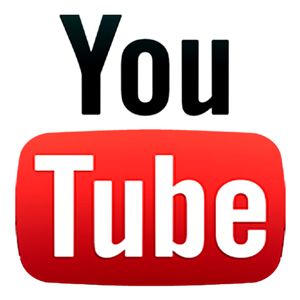 YouTube claims in excess of one billion unique users every month and more than six billion hours of video are viewed monthly. More than one million 'creators' from over 30 countries make money from uploading content.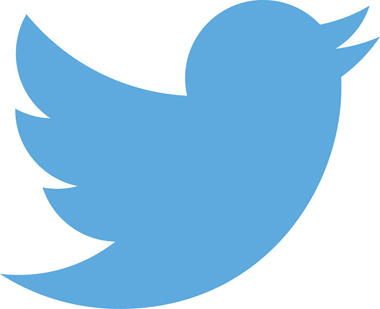 Twitter has 271 million active users and 500 million tweets are sent every day, according to the company. Of users, 78 per cent are active on their phones and 77 per cent of accounts are outside the US. Its video service, Vine, has more than 40 million users. Some 40 per cent of Twitter users do not actually tweet, but use it to follow other people or keep up with the news. Twitter's revenues in 2013 were $665m (£410m).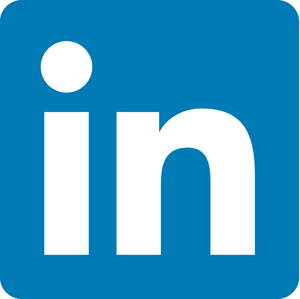 LinkedIn says it has 313 million members, with 100 million in the US and 16 million in the UK. More than three million companies have LinkedIn pages. Its 2014 second-quarter revenues were up 47 per cent to $534m (£329). Of this, 20 per cent was from ads, and 60 per cent was from 'talent solutions' when firms use the site for recruitment.
Emerging platforms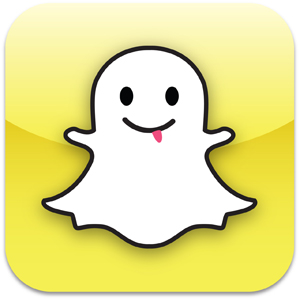 As technology changes, so does the way we communicate. Facebook was caught out when smartphones and tablets began to overtake PCs as the device of choice for the masses. The site had to quickly reconfigure its service for the smartphone age.
But many new platforms have emerged on the back of the switch to mobile that are well adapted to the exigencies of the small screen. Snapchat is one of the most talked about emerging social networks. It allows people to send messages via mobile, but they disappear after a few seconds so do not remain searchable or usable, as do messages on more established platforms. About half of teenagers in the UK claim to have used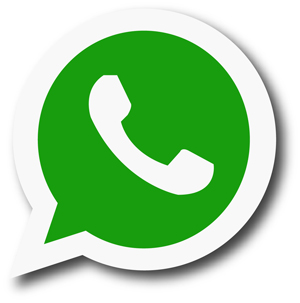 , according to figures from We Are Social. Closed networks are predicted to make a rapid rise with teenagers, with WhatsApp, bought by Facebook, acquiring users fast.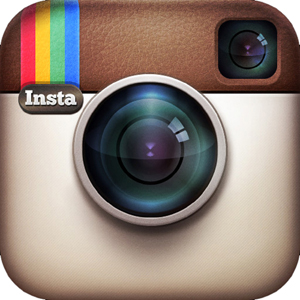 Photo sharing site Instagram, which was also bought by Facebook, is another rapidly rising player, with some 200 million monthly active users. It has recently introduced ads, which it insists will be of high quality, and has rolled out its Hyperlapse app, which allows users to capture time-lapse videos. Competing in this space is Pinterest, another image sharing site, but that appeals to older users posting beautiful images, rather than the photos and selfies of Instagram.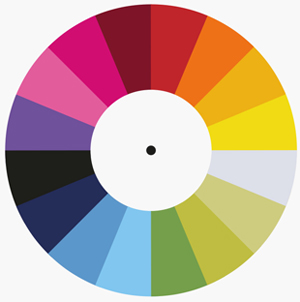 There are social blogging sites such as Tumblr, bought by Yahoo in 2013 for $1.1bn (£677m), which has about 200 million blogs. Not all the new social sites are from the US, however. Former Topshop marketing chief Justin Cooke recently worked with ad agency AKQA to launch Tunepics, an app that enables users to combine images with music to share with friends.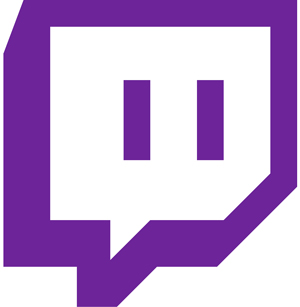 Lauren Fisher, senior account director for digital at Freuds, says: "Brands also need to think about the role of live streaming and PR. The recent battle between YouTube and Amazon to acquire video game streaming site Twitch shows that live streaming will become a big area of investment. Brands have the content needed for this, so must think about the implications of live streaming and how this can amplify PR."
Industry view
Alex Grier, managing director, Frank PR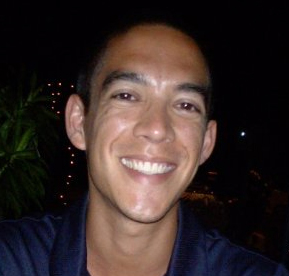 Has social matured? Yes, absolutely. In people terms we're experiencing the teenage years where you never quite know what to expect – fun and laughs one moment, flummoxed the next, but more and more influential everyday.
Where social has matured, so has the industry's understanding (agency and client side). Where good work once meant having the biggest numbers of fans or followers, now success is based on engagement. It's no good making a speech to a room of people who aren't listening. Better to have ambassadors for your cause who will spread the word. Where national media ruled, key influencers and bloggers are the new royalty.
Social's the space where the cross-agency world integrates and collides. Do we work hand-in-hand and 'play nicely'? Yes, much more. Nothing gets 35 million views organically, but a well-integrated campaign with a great idea at its heart does. A paid-for push gives the cartoon snowball a shove downhill.
Do we clash heads with other agencies more as a result? Definitely. There's no argument about increased competition given the land-grab for digital budgets. How should we respond? Teams of social specialists or an in-house production team? Community management?
After all, we've always been responsible for two-way conversations between brands and consumers. But why limit ourselves? Can't we do it all?
Historically, PR could be last to the table, made to 'amplify' an above-the-line idea with small budgets and struggling to prove value. With social, we've never had a better chance to rule the roost. We're at the same table from the start and it's a straight shoot-out where the best ideas fly the furthest. We can be more accountable than ever, showing how we've kick-started conversations – engagement, fans, followers, views, trends and #trending. At Frank, we've developed our own evaluation methodology to track reactions from awareness to action.
We're learning more as we go and working hand in hand with wider agencies, but never before has the power of a great idea mattered so much. And, if there's one thing that's never been in doubt, it's our ability to come up with great ideas; using social currency as fuel, putting consumers in touch with characters and celebrity ambassadors or unlocking content and new experiences.
With a paid-for push or without, the list is endless, but the starting point has to be: idea first, channel second.