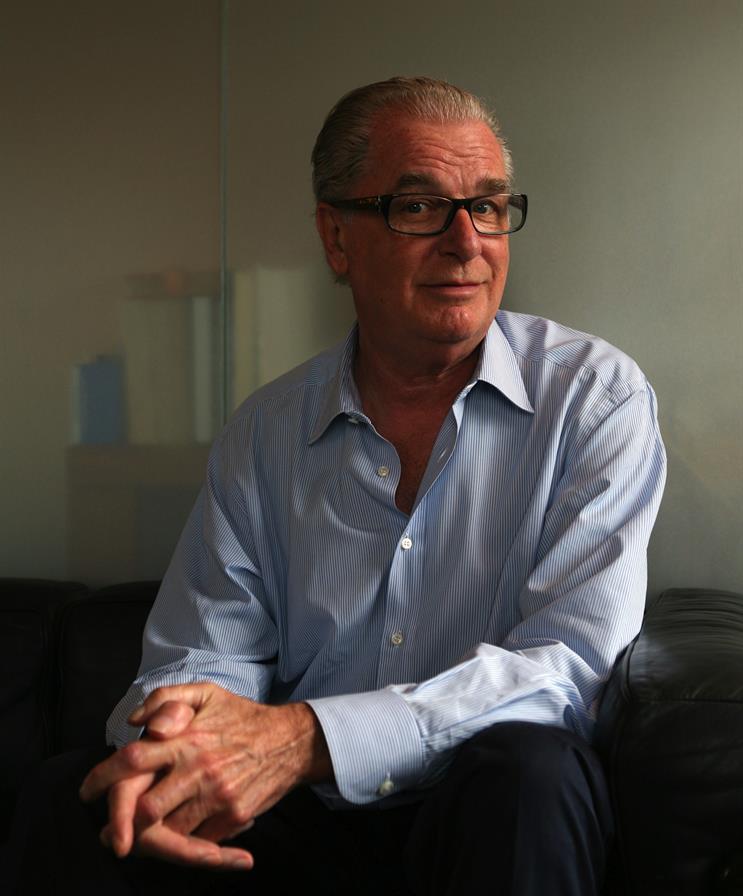 When I walk into the Chelsea offices of Bell Pottinger Private, Lord Bell is sitting at his desk, as he still does five days a week. He is smoking, obviously.
The room is in the shadow of the vast Saatchi Gallery – ironic, given that his book, out this week, contains coruscating attacks on the brothers for whom he once worked.
In the early 1970s, Tim Bell was managing director of the fledgling Saatchi & Saatchi. Although, as he colourfully recalls in his memoirs, it wasn't always a happy experience: "Almost every day Charles [Saatchi] came in and said, 'What accounts have you won? What have we got? What are we doing?'
He'd bellow at Maurice [his brother] and Maurice would shout back and I would sit in the middle, with things flying past my head (even a chair once hitting me). Maurice has a book called Brutal Simplicity Of Thought, and that is what they were and are: brutal and simple."
Bell tells me Charles, the creative force behind the Saatchis who co-founded marketing services group M&C Saatchi, is "completely demanding, totally unreasonable".
Had he prewarned Charles about the latest revelations in his book? "No, because I never speak to him." But is he worried it will make Charles even more cross? "He will be furious," says Bell, taking another draw on his cigarette. "I am sure he will lash out at me, or he will probably ignore me completely – that's what they usually do. They have a fantastic ability to deny."
However, Bell also has huge admiration for the Saatchis. In the same breath he will eulogise about Charles' art and explain that the brothers taught him "virtually everything" he knows about advertising. "I hope I can make it clear that I like them both as men," he says.
This is Bell all over. He can slag off individuals – even entire nations – with an acid tongue but always with that trademark charm and twinkle in his eye.
He is that rare beast: a successful ad man turned eminent PR guru – with a stellar career influenced by working closely with Sir John Hegarty, Sir Martin Sorrell, Sir Frank Lowe and the Conservatives' director of publicity, Gordon Reece.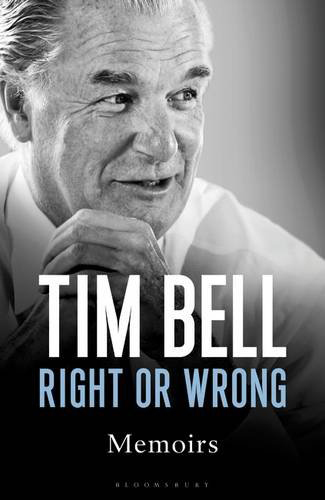 So it's no shock that Right Or Wrong: The Memoirs Of Lord Bell is a cracking read. It helps if you're passionate about politics and if you're interested in the history of advertising and comms. Let's make no bones about it, though, this book is a fierce right-wing polemic. But even those on the left can admire its candour and clarity of thought.
While Bell tries to use the book as a clarion call for a renaissance in "real conservatism", he also admits he wrote it "partly as personal therapy". "They say the most stressful things in life are death, separation and moving house; and I've had all three recently," he smiles wryly.
In the past 18 months, the Tory peer has lost three of his closest friends: Lady Thatcher, Sir David Frost and Russian plutocrat Boris Berezovsky. Bell also recently separated from his second wife, leaving her the family home in the country and moving back to his pad in Belgravia.
Bell openly talks about depression: "You have to block it – fill the void with something positive. That's partly why I decided to write the memoir." However, he is a man never introspective for long. He would much rather be talking about politics or PR.
The book confirms Bell as the purest libertarian Conservative, but in person he often throws in an unexpected viewpoint. On the financial crisis he claims the errant bankers "should all have been locked up".
Bell is similarly unreconstructed on the state of the marketing services industry and the 'convergence' that is remoulding the business: "Communication is what matters – whether executed through advertising, PR, sales promotion, Facebook or whatever. What matters is your audience, your message – then comes the magic, encapsulated in an idea that changes the way people think and behave. But the majority of the product in advertising or PR is so inferior compared with the 1960s or 1970s that it just doesn't do that."
That said, Bell, at 72, remains an enthusiast and optimist and says he will "never retire". Most of us are very thankful of that. His like may not be seen again.
Right Or Wrong: The Memoirs Of Lord Bell is published by Bloomsbury on 9 October