"There's this idea that it's about silk purses and sows' ears, that it has become almost a euphemism for lack of substance."
King, known as Tigger in some circles for his irrepressible energy and positive outlook, was CEO at Sainsbury's from 2004 until July this year.
The 53-year-old doesn't do negativity – although he does concede that PR may have an image problem. "I don't see it in any negative sense, but perhaps PR does need to rebrand itself," he says. "The very letters PR suggest fluff and spin."
That is not to say he does not value comms. Quite the opposite. As anyone who has heard him on the Today programme commenting on Sainsbury's latest results or the broader state of the economy, he is a natural communicator who enjoys the give and take of human interaction even when it concerns bad news.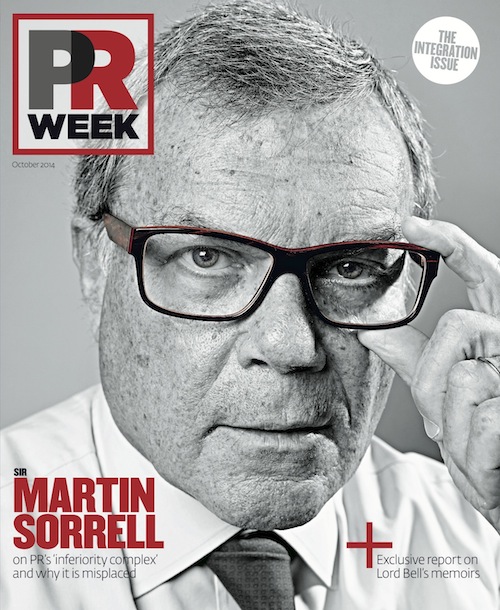 King, who is currently looking for a senior role in a completely different field, says he first really woke up to the power of communication to sway opinion when he was being interviewed on Radio 4 by the BBC's then business editor Jeff Randall in the early days of his tenure at Sainsbury's.
Sales and profits had been declining and King had been drafted in from Marks & Spencer, where he was head of food, to stop the rot.
"Early on at Sainsbury's we took a conscious decision to talk to customers at every opportunity. We took the view that silence was not golden, so I was explaining our plan for Sainsbury's and I watched as sentiment as measured by the emails actually changed during the course of the interview," he says.
Many CEOs go out of their way to avoid unmanaged interaction – largely for fear of what might happen. But King is comparatively rare in that he embraces it. "There's proactive and reactive PR. But I enjoy even reactive communications because it gives you the opportunity to tell a positive story.
"It's like any other customer complaint – good because it means we can do something about it. Comms is the richest seam of information about your business."
That's why when he was CEO at Sainsbury's he spent as much as 50 per cent of his time on comms, in one guise or another.
The retailer had two heads of comms, one internal and one external, and in theory they reported to the heads of HR and marketing respectively. In practice, says King, they worked very closely with him.
In his view communication is a dialogue, not a monologue, and is at least as much about listening as speaking. Both are things King prefers to do for himself.
That is why he spent three Fridays out of four on a shop floor at Sainsbury's. That is why he reveals with pride that he took pains to personally answer every single customer letter addressed to him.
And that is why at the beginning of every day he would read all the press cuttings – and act on them. "Nine days out of ten I would follow up some aspect," he says.
He confesses that being the voice of a large corporation is not always easy. "Being padlocked in a small featureless room talking to camera can be disorientating," he admits. But when you are talking about your passion it is fine.
He is not saying that there is only one way to use comms to lead the business or even that his is the best way: "Every chief executive has to do it their way." The key, he says, is that you have to be genuinely sincere.