CUPERTINO, CA: Apple has tapped Steve Dowling as interim PR head, following the departure earlier this year of communications chief Katie Cotton.
Apple corporate communications manager Kristin Huguet confirmed that Dowling, formerly senior director of corporate PR, has taken over in the role. He reports to CEO Tim Cook, Huguet said.
She declined to comment on when Apple would name a permanent replacement for the job. Dowling was not immediately available for comment.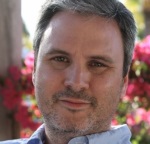 Prior to joining Apple in 2003, Dowling served as Silicon Valley bureau chief at CNBC. Before that, he was a producer for the station's Washington bureau, according to his LinkedIn profile.
Cotton, an 18-year Apple veteran who served as VP of worldwide corporate communications, stepped down from the role in May. Since then, speculation has spread about whether Apple would revamp its communications strategy.
In August, 9to5mac, a website dedicated to reporting on Apple, published results from a two-month investigation that claimed Cotton's departure was likely a result of Cook's "different vision for Apple's future public-facing appearances."
The website also suggested that Cook was seeking candidates for the job who have "ties to world governments, expansive knowledge of labor force regulations, a deep understanding of China's economics and, of course, expertise in consumer technology and social media."
Former White House press secretary Jay Carney was also linked with the job in several reports.