The
Wonga.com website
is carrying this announcement "from the Financial Conduct Authority", as required by the industry regulator, this morning: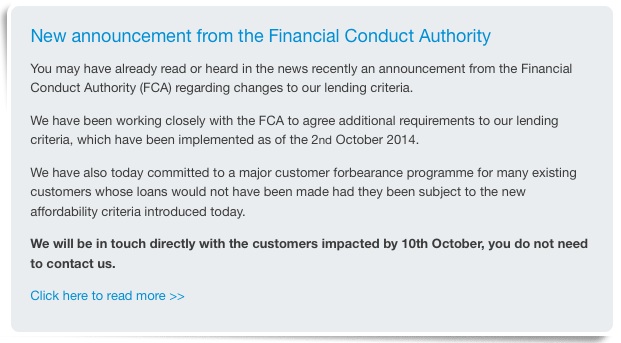 Another Wonga website,
OpenWonga
, which was set up to address perceptions of the business, announces the forbearance programme in different terms: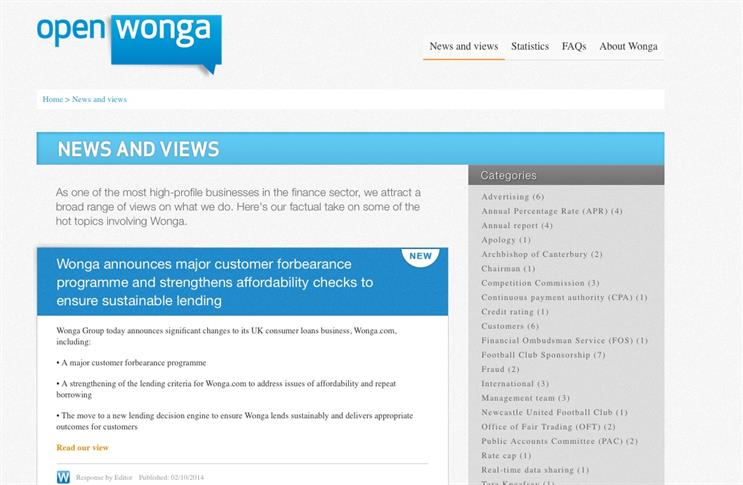 Wonga has pledged that customers who are in arrears of more than 30 days as of 2 October and who would not have received a loan at all under the new lending rules will have their debts written off.


A further 45,000 of its customers, in arrears of up to 29 days as of today and who also would not have a received a loan, will have to repay their debts but without interest or charges over four months.


Wonga issued a statement as part of the announcement, which read: "On conducting a review into our previous lending criteria, we recognised that we may not have always made the right lending decisions, and on reflection some of these loans may not have been affordable. Consequently we're implementing a major forbearance programme for existing customers whose loans would not have been made had they been subject to the new affordability criteria introduced today."


A spokeswoman for the FCA said Wonga was part of its "voluntary requirement" system, a tool that had allowed it to get quicker redress and compensation for customers who received loans in error than if it had opted for the "fuller enforcement route".


Wonga has come in for criticism by Archbishop Justin Welby for its lending methods and earlier this summer it emerged that the company had sent letters in the names of fictitious law firms in an attempt to pressure some customers into settling their debts.