Have you ever wondered why the vast majority of companies stay small while a few just explode? What exactly is it that those companies do? What do they not do? Is it luck or are they simply better at their jobs than their steady-state rivals? And, more importantly, how do they sustain that growth beyond the first couple of years?
To begin to answer those questions we analysed the PRWeek Top 150 UK PR Consultancies tables and identified the two fastest-growing agencies of a substantial size over the past five years. Then we interrogated their founders. In just four years Seven Hills, set up by Michael Hayman and Nick Giles in 2010, has gone from £0 to a projected fee income of £3.2m for 2014. We Are Social, founded by Robin Grant and Nathan McDonald in 2008, has done even better. It is now generating more than £10m in fee income annually and has become the world's first global social media agency network, recently purchased by Chinese group Blue Focus for an initial investment of $30m (£18m).
Talking to the principals, it is clear that there is no easy answer to the question. We Are Social identified and, to some extent, created a new marketing services sector: social media. It has grown as the medium has grown. But the reason the agency has grown while others have not is the ability of its founders to bring a high level of strategic and client-handling skills to a field dominated by techies with little understanding of client service and the needs of corporations.
Seven Hills, meanwhile, took a very different approach. Rather than grow a new market, it segmented an old one. Rather than chasing large companies, it took the decision to position itself very clearly as the champion of new companies with its emphasis on entrepreneurialism. This provides the shop with a higher purpose or social function and enables the ambitious claim that it wants to be part of the regeneration of the entire UK economy.
However, there are also marked similarities between the two companies. Neither has borrowed a penny, financing growth from income. Both are characterised by an almost brazen self-confidence and ambition. Seven Hills claims it wants to be the Saatchi & Saatchi de nos jours. We Are Social simply aims to be agency of the decade. Crucially, both have detailed plans for how they are going to achieve their ambitions.
And both have very clear positioning. They do not ask prospective clients "what do you want us to be?" They say "this is us and this is what we stand for". In fact, both of them generally win business by networking rather than pitching and both claim they turn away business if it does not offer the right cultural fit.
This clear positioning has the added benefit that it informs recruitment, allowing both to take on people drawn to their values, thereby reinforcing and perpetuating their brands.
We Are Social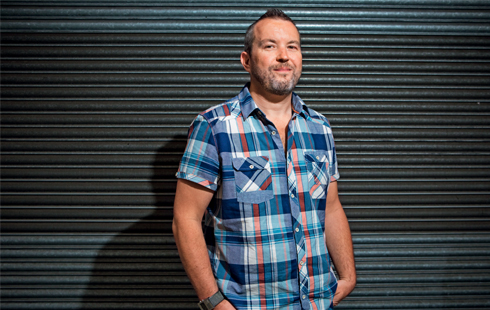 Ask Robin Grant how his social media agency has managed to become the fastest-growing outfit in the PRWeek Top 150 UK PR Consultancies over six years and he laughs: "We were in the right place at the right time and we didn't fuck it up."
It is a candid response that reflects the unpretentious culture of the company he created in 2008 with his business partner Nathan McDonald. But it suggests that We Are Social has simply been the passive beneficiary of the rise of social media and Grant and McDonald merely clung on for the ride. While they have undoubtedly ridden the wave this, as any surfer will tell you, requires skill, judgement, hard work and some luck.
Fee income at WAS has rocketed from £500,000 in 2008 to a shade over £10m in 2013.
The fact that the founders saw the wave coming in the first place was no fluke, rather the result of years spent acquiring digital expertise, which allowed them to understand the significance of what at first were minor changes in the way the internet was being used. "Nathan and I were senior producers at Tribal DDB in 2003. We first saw the societal impact of social media when we wrote about it in a political blog and noticed the stir it caused. Then we went our separate ways," explains Grant.
Both went on to become account directors at digital agencies, which allowed them to see first-hand that digital and social media use related technologies but require very different app-roaches. Grant remembers: "We wanted to help our clients exploit social media but found that agencies were just not set up to deliver it. We felt that social media is a distinct discipline that requires a more conversational approach and a different way of doing things."
They had both noticed the way that advertising agencies had spent 15 years failing to come to terms with the internet. "We felt there was a similar opportunity in social media. If we could build an agency from the ground up we would have a massive opportunity," says Grant.
So one day in early 2008 they quit their jobs, bought a couple of laptops and found themselves sitting around McDonald's kitchen table, gazing at the Caledonian Canal in the hope of inspiration. Their first task was to find a name. Grant McDonald? Purple Octopus? No, they realised that when you are completely unknown in a completely new field, a functional name that tells people what you do is both educational and distinctive. The name We Are Social does exactly what it says on the tin and has the added benefit of establishing implicit ownership of the entire social category.
Planning for success
They may have been sitting in a kitchen, but they planned for growth right from the start. "If you don't plan, it doesn't happen," asserts Grant. "So we always had a very clear idea of where we wanted to be and how we were going to get there," although he admits that if this interview had taken place six years ago they would not have predicted their current success.
They realised that their big agency backgrounds gave them a distinct edge over the other techies and bloggers who were first into the space. "We knew how to service big brands and we knew how to do that from different perspectives. We knew how to manage the executional side of things having been producers, and we understood that research and insight would be a massive differentiator," says Grant. So there was a clear focus on big brands from the word go.
Although they have never borrowed, financing growth from revenues, they did take one sizeable gamble early on. That was to spend ten per cent of their first year's budget on PR. Grant says: "We knew we had to punch above our weight so we hired Velvet PR to work on a thought-leadership campaign." As a result, WAS became the go-to guys whenever journalists wanted a comment on the bewildering new world of social media. This positioned them as the experts in the field and clients soon followed the journalists.
The first was Skype; the second, after a sweaty six-month wait, was Ford. The agency's current client list includes such blue-chip names as eBay, adidas, Evian and Jaguar. Initially, relationships involved one-off projects for £10-25,000. Now, the agency's biggest client spends about £2m a year.
But the single thing that sets WAS apart from its domestic rivals was the speed at which it developed a global network. The first two offices opened in Milan and Paris within a couple of years. The company now has seven offices and employs 400 people worldwide.
Even the sale of 82 per cent of the company to Chinese marketing services group Blue Focus last December for £18m has not dented Grant's ambitions. "We'd like to maintain growth as an indicator of our success. We want to be agency of the decade and build a lasting legacy," he adds.
Seven Hills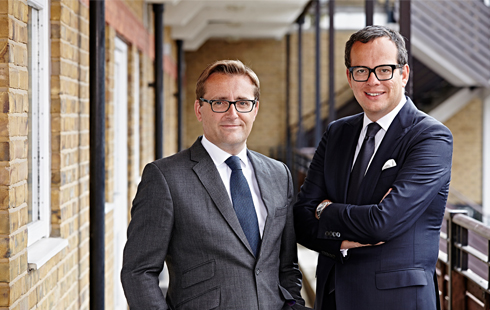 In January 2010 the British economy was in freefall. It had shrunk for seven consecutive quarters and there was no prospect of a quick recovery on the horizon. Only the most sanguine of entrepreneurs could possibly see the signs as propitious.
But that was precisely when Michael Hayman and Nick Giles chose to leave well-paid jobs at the head of established companies to borrow three desks from their accountants and set up on their own as Seven Hills.
"We saw the downturn as an opportunity," says Giles. "We wanted to be part of the narrative of economic recovery. We felt it could be really exciting if we could attach ideas of entrepreneurship to our brand." Without flinching or blushing he says: "We are not some insipid service providers," later adding: "Our ambition is to be the Saatchi & Saatchi of the next decade."
It may sound like blather, but this mixture of supreme self-confidence, ambition and counter-cyclical thinking has paid off handsomely. Seven Hills has been the fastest-growing medium-sized agency in the country over the past four years. It hit its first year's revenue target in six hours. Within 12 months it turned over £500,000, and double that in year two. Last year it pulled in £2.6m and is on course for £4.1m by the end of 2014.
A defining sense of purpose
But there is nothing mysterious about the rapid growth – and luck does not come into it. Rather, it is the result of a crystal clear sense of purpose that defines the founders' position in the market and informs a completely original and astonishingly ambitious approach to securing business.
Hayman and Giles set out from the start to do something different. "There was a big hole in the market. We didn't want to define ourselves along service lines like the rest of the industry, which is all about press releases and clippings. We aren't about flogging products. In fact, we would probably turn down a conventional brand communications task. We have a campaigning proposition that is about taking big ideas and big causes to market," explains Hayman.
SH currently has 25 active clients paying between £5,000 and £25,000 a month. Its campaigning approach is illustrated by the work it produces, which tends to be in the area of events and symposia rather than classic media placement. For example, the agency works for Cobra Beer on a profile campaign for its owner Lord Bilimoria. It set up a thought-leadership campaign for solicitor Mishcon De Reya around 'explosive growth firms' and it runs issues-based campaigns for organic baby food brand Ella's Kitchen.
You may be able to detect a common theme. It is the relentless focus on new and growing businesses that runs through nearly all its work and clients. "If the campaigning bit is the core, entrepreneurship is the wrapping," claims Hayman. SH has a client list you have largely never heard of because it has taken and stuck firmly to the decision to grow its own clients from small start-ups. "It gives us a much clearer identity and adds much sharper focus to our new business programme," says Hayman.
The agency does not work with client-agency matchmakers, preferring to win new business by networking. It has an advisory board that includes Lord Bilimoria and Ed Wray, founder of Betfair. It is working with Peter Jones of Dragons' Den and Doug Richard of the show's US edition. Not only does the agency receive advice from these luminaries, it receives introductions and recommendations. "That's why more often than not we are on a pitch list of one," says Giles.
To emphasise its entrepreneurial positioning, SH champions new business and entrepreneurialism through initiatives such as MADE, the first festival for entrepreneurs. Last year with Bloomberg in London SH co-hosted the SUMMIT, an event aimed at encouraging risk-taking by UK business. These events also produce new contacts and introductions that expand the agency's network and generate more new business leads.
So Hayman and Giles are not only growing their own clients. They are trying to grow the entrepreneurial sector and, in turn, speed up the recovery of the entire UK economy. This not only gives them a social function or purpose; it positions them at the centre of the entrepreneurial nexus they have created. It is about as clear and ambitious a business development strategy as you are likely to get.
For the moment the pair have their sights set on a business with 100 employees and a turnover of £10m. After that they are not sure where they might go, although the fact that they are just opening their first office in San Francisco is a clue to a possible direction. But they deny that world domination is on their to-do list. "We are right at the beginning of our journey. We don't want to be the biggest, but we do want to be the best," says Giles.