About six months have passed since India's Companies Act took effect on April 1, the first update of the country's corporate law in almost 60 years. One of its most progressive new provisions: Corporations of a certain size must spend at least 2% of their average net profit in the past three years toward helping improve social and environmental problems. This can include hunger and poverty, gender inequality, and pollution and water conservation.
Early reactions from companies had been mixed. While many were unhappy to be forced to part with revenue, even if minuscule – early media reports suggested intense lobbying to get the clauses amended – Prime Minister Narendra Modi's recent call to companies to use this money to support the government's welfare programs, especially sanitation, has seen some companies beginning to follow this path.
"The context for the CSR bill arose with the clear realization that while the private sector has made even profit in the last two decades, the notion of giving back needed to be underlined," says Avinash Kumar, director of policy, research, and campaigns for Oxfam India.
The rule applies to companies with an average net profit of 50 million rupees (about $816,000) in a period of three years.
Kumar adds that it is important to look at the bigger picture and redefined CSR.
"Unfortunately, there is still very little debate on that in an environment where [revenue] growth is seen as an issue of no compromise," he explains.
When the legislation passed last October, it was greeted with enthusiasm, not only by NGOs and activists, but also communications firms that saw an opportunity to help improve their clients' reputations through CSR work, a relatively underdeveloped area of PR in India.
Madhuri Sen, MD of India for Waggener Edstrom, says she saw a mushrooming of CSR specialists and business consultancies repositioning around it.
"A lot of people jumped on the bandwagon," she explains. "There was this assumption there would be completely new budgets. But in reality, most of us have not seen anything happen."
"We are yet to see the anticipated momentum," echoes Dilip Cherian, cofounder and consulting partner for 22-year-old local firm Perfect Relations.
"With the new Bharatiya Janata Party government, corporations are in a wait-and-see mode. But they are slowly waking up to the fact that they have to comply and are opening up discussions with NGOs and PR firms," he explains. "The process has just begun, albeit at a slow pace."
One reason for the wait-and-see attitude, according to PR pros, is that under the new law a company is not subject to liability for failing to spend on CSR, only if it fails to disclose that fact and explain its reason for not doing so. It remains unclear how exactly the government will respond if it is unsatisfied with a company's explanation.
Short-term fixes
While some major companies in India already have CSR programs in place – some borne out of past scandals – the lack of new spending may also reflect the fact some corporations are resorting to easy fixes – at least in the short term.
Sources tell PRWeek that some corporations, for example, have children education allowances for their employees and have shifted that expenditure so it now falls under CSR. They suspect another popular option will be a donation to the prime minister's National Relief Fund, amounting to 2% of their net profit.
Given it is unclear how the law will be enforced "tick-box behavior, tokenism, and the temptation to mask data in order to avoid having to comply" is a real possibility, explains Teresa Fogelberg, deputy chief executive of Global Reporting Initiative, a United Nations-endorsed nonprofit, which pioneered a sustainability reporting framework used around the world.
Still, she says the organization is hopeful the legislation will kick-start corporate responsibility. "The country's 2% ruling should be seen as a floor below which Indian companies should never dip," she adds.
This summer the government started to provide more clarity on the legislation, advising CSR dollars not be invested in one-off activations such as an event sponsorship or a single charitable donation, but part of a larger ongoing program.
In particular, during his Independence Day address in August, newly elected Prime Minister Modi called on businesses to help meet the government's goal of nationwide modern sanitation facilities by 2019.
Days after his address, a handful of the largest companies in the country announced new CSR projects in support of his Clean India campaign. Tata Consultancy Services, a provider of IT services and consulting and business solutions – last year named the country's most admired company by Fortune – announced it would finance hygienic sanitation facilities for girl students across 10,000 schools in an effort to prolong girls' participation in education.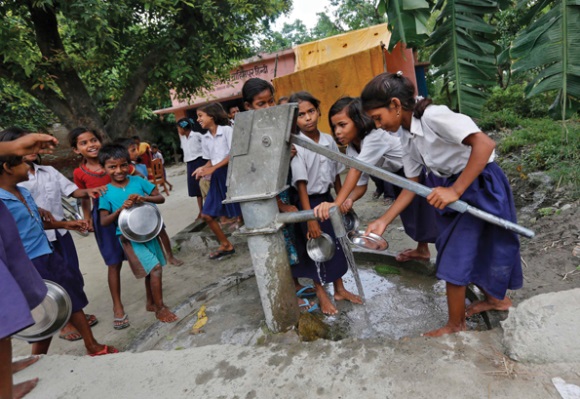 Bharti Foundation – the development arm of Bharti Enterprises, which has various interests including telecoms, financial services, and agri-business – also announced an initiative to improve rural household sanitation facilities in Punjab.
PR professionals suspect corporations will start to adopt both soft and heavy issues as they build out their CSR plans. That has been the approach taken by IT solutions firm Infosys Technologies, which CSR Asia ranked as one of the country's best corporate citizens. Through its foundation, the organization has taken on access to healthcare, education, and sanitation facilities.
Sarah Gideon, communications manager at the IT company, tells PRWeek that the Infosys Foundation also supports culture by assisting writers, painters, poets, and musicians.
"The foundation assists them on a needs basis – such as offering financial assistance and promoting their art," she says.
Gideon says Infosys views CSR as a way to help the communities where it operates wherever they may need help, rather than just strictly aligning with business goals. "[We are] working in areas that are normally overlooked by larger society."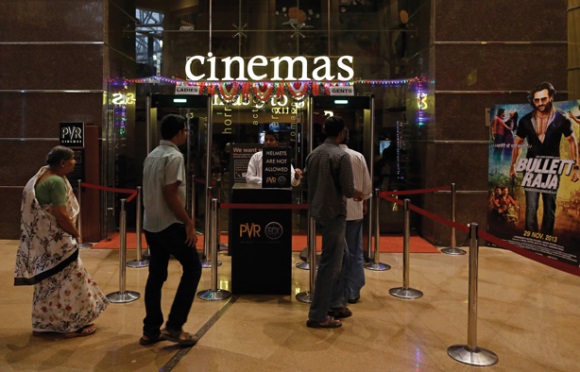 Perfect Relations' Cherian says regardless of the issues they adopt, "it is important for companies to explain what they are doing and why, and develop a social story that is unique and honest."
"Working on tough social challenges is a good way of rounding out rising leaders," he adds, "and companies that develop a reputation for doing good are able to better attract talent."
Corporations which do so may also be better positioned to adapt to the growing middle class in the country, which is expected to rise from about 50 million people – just 5% of the total population – to more than 200 million by 2020, according to Ernst & Young.
A strengthened middle class in India and the rise of more socially progressive younger generations could help shift "the country away from being a highly price-sensitive market," explains Waggener Edstrom's Sen.
"Consumers right now just want to get the best deal," she explains. "I don't know how much they care about whether a product was made on the back of child labor or in a factory that does not follow safety standards."
"However, young people care about the future," Sen adds. "The problem is if these companies don't start doing something now they could be boycotted by that generation."
---
Building local partnerships
Multinational corporations with operations in India are also subject to India's 2% CSR rule. Some have, in recent years, been criticized for contributing to – rather than helping – India's environmental and social problems. Bolstering partnerships with NGOs is key for multinationals. In a study last year, Ernst & Young reviewed 50 companies with CSR initiatives in India, and found that nearly 70% had partnerships with NGOs.
PepsiCo
In the past decade the soft-drinks giant has been accused of depleting ground water in parched communities and for allowing high pesticide residue levels in its sodas.
In 2011, the organization expanded its six-year partnership with Water.org, a nonprofit created by the merger between H20 Africa, cofounded by actor Matt Damon, and WaterPartners. PepsiCo has given an $8 million grant to Water.org, which will allow the organization to scale out a program that will give about 800,000 people access to fresh water. The partnership ties into PepsiCo's global CSR platform around water stewardship.
Walmart
Retailers including Walmart and Gap had come under fire for using garment suppliers in India and other countries, such as neighboring Bangladesh, enduring horrific working conditions.
In 2012, Walmart launched its Women in Factories program, a five-year initiative aimed at empowering 60,000 women working in factories. The retailer has collaborated in India on the program with Swasti, a health resource center, which to date has helped 13,876 women improve their life skills through education.
Procter & Gamble
The CPG-giant opened its sixth manufacturing plant, one of its big-gest, in the district of Andhra Pradesh last year as it continues to grow in the country.
Its main CSR program, called Shiksha, now in its eighth year, helps underprivileged children access education through the building and support of schools across India. Its partners on the program include NGOs such as Round Table India, Save the Children, and Army Wives Welfare Association.