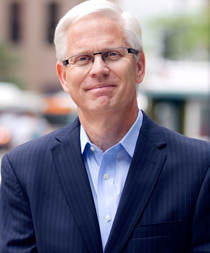 YES
Scott Farrell
President, global corporate communications, Golin
More than 30 years' experience in corporate communications and brand reputation
Cause-related marketing has been a staple in the playbook of companies for quite some time. Done correctly, it can be effective in driving everything from brand affinity to sales.
By correctly, experts say the cause must tie to a social need that is relevant to the brand's audience, and offer permissible participation. For example, the effort should be authentic and aligned with the brand's DNA, provide a platform for visibility through multiple media channels, and have the ability to drive business and social results. Ultimately, the brand must be willing to walk the talk, matching motivation with its money.
Tying a brand to organic charitable efforts the way Samsung has in this case can be effective. The company has creatively fused real-time engagement with traditional cause-related marketing. In doing so, it has been mindful of the brief window of opportunity to capitalize on a moment, yet Samsung understands the fundamentals of planned-in-advance, cause-marketing campaigns are inviolable. Any shortcuts would have made its effort look self-serving.
In Samsung's case, it is hard to say whether a cure for ALS is important to its customers and prospects, though how can anyone argue that assumption?

As for permissible participation and DNA alignment, one of the key performance attributes of the Galaxy S5 has been its water resistance. Its take on the Ice Bucket Challenge looks like a logical extension of its cheeky advertising that pits the Galaxy S5 against Apple's iPhone, in particular. Check that box, too.
And, Samsung did make a donation to the British Motor Neurone Disease Association. They made the smart move of not tying donations to sales.
Will it work? I suspect it is a compelling vehicle for Samsung fanatics to launch yet another stone at Apple via this social slingshot. But, will it knock those sitting on the smartphone fence into Samsung's camp? That remains to be seen.
Brands that follow Samsung's lead should remember that seizing the real-time moment is important, but consumers will cry foul if they don't pay respect to the fundamentals of cause-related communications.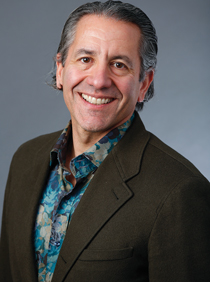 NO
Jim Joseph
President, North America, Cohn & Wolfe
Consumer marketing leadership professional with more than 25 years of experience
At first blush, the brand lover in me would say "yes" right away. Having a brand own a social movement such as the Ice Bucket Challenge would be a huge coup, but in thinking it through, I'd have to reconsider.
Branding a completely social, totally organic, consumer-led initiative is a tricky thing to do, and could be dangerous territory. I know it's tempting, but a heavily branded effort of this nature should probably be avoided. It's a double-edged sword. While it is intriguing and enticing at first glance, it could ultimately be a misstep in misplaced brand engagement.
A good example of a predecessor to the Ice Bucket Challenge is Movember. Consumers decided where it went and how it took shape, not a sponsoring brand. Because consumers started the movement, there is an authenticity to it that became contagious. In terms of the Ice Bucket Challenge, consumers started it and spread the effort. It is theirs. They know it and that is why it circulated so quickly and so broadly.
Taking ownership of something such as that as a brand would detract from the foundation on which it was built.
If a company is going to try to create a program like the Ice Bucket Challenge or Movember as a fully branded campaign, it would take on a different flavor and kind of engagement. It could easily feel forced or inauthentic, as if the brand is trying to push its messaging above the needs of the consumer. By inserting a brand message, even if it's just a logo, it alters the overall communication of the effort.
But that doesn't mean brands can't participate on a personal, community level. Quite the contrary, jump right in. Programs such as these are a great way for teams to become a part of the social fabric, just like all of those individual consumers who are so emotionally engaged in their video submissions.
Philanthropic endeavors like these require personal support, not commercial branding. Involving the brand team will support the consumer's cause without trying to dominate it. By becoming a part of the community, rather than trying to control it, you will get far greater brand engagement.
Of course, a company's employees and executives should participate in charitable initiatives. But to tie a brand to one, it would have to be a perfect fit.