NEW YORK: Cause-focused brands are not a fad; they represent the way companies do business today, said Soapbox Soaps CEO and cofounder David Simnick.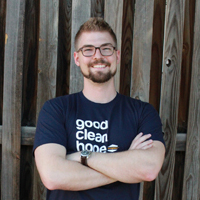 Simnick told the audience at the PRWeek Conference in New York on Tuesday morning that every single product should tell a story because people want brands that are meaningful.

Soapbox, which Simnick started four years ago in the basement of his college house, is a for-profit one-for-one health and hygiene business. Unlike other one-for-one companies, such as Tom's or Warby Parker, which donate an item for each consumer purchase, Soapbox also provides underprivileged communities around the world the education and training necessary to produce their own soaps.

When it comes to social-mission products, Simnick said consumers often have lower-quality expectations, which is why it's important for them to be better than average. He added that Soapbox's buyers, who are mainly women, will purchase their product if it has a story, but not if the story is associated with guilt.

To avoid associating the products with guilt, the brand talks about the lives improved through purchases of Soapbox and how buying the brand is like getting "a high-five from a child," he said.

With the number of social-mission and one-for-one companies on the rise, Simnick said it's important for brands in this space to communicate authentically and make sure their cause makes sense.

At the end of the day, he said that "not every company has to be one-for-one; they just need to be better businesses," especially if they want to attract the Millennial demographic. Simnick said younger consumers want to buy from businesses that are doing good, and they are teaching their parents to want that, too.

Simnick also emphasized during his keynote that a company's cause needs to be simple. He advised organizations to focus on the mission, rather than percentages and statistics, because those numbers are not relatable.