As National Football League Commissioner Roger Goodell faces new calls for his resignation in the wake of video footage emerging of Ray Rice attacking his wife, five crisis communications experts shared their recommendations for the league.
The National Organization for Women demanded on Wednesday that Goodell step down, citing what it called his mishandling of the Rice domestic-violence incident. NOW President Terry O'Neill said in a statement the NFL "doesn't have a Ray Rice problem; it has a violence against women problem."
Yet according to The Washington Post, the commissioner has no plans to quit. A source speaking to the Post on the condition of anonymity said, "That's not a consideration."
Goodell sat down with CBS News' Norah O'Donnell Tuesday night to again deny the NFL had previously seen the violent video, despite earlier reports to the contrary by longtime NFL reporters.
Goodell indefinitely suspended Rice, a former Baltimore Ravens running back, on Monday after TMZ released a surveillance video that showed Rice punching his then-fiancée, Janay Palmer, in an elevator in an Atlantic City casino in February. Rice was also released by the Ravens.
Crisis experts told PRWeek what they think the NFL's next steps should be.
Daniel Hill, president, Ervin | Hill Strategy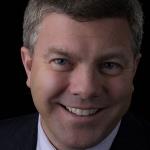 The NFL either lied about never seeing the video or it failed to conduct a thorough investigation. Both scenarios make a Roger Goodell recovery extremely challenging. Even without the video evidence, the league did a terrible job in responding when it only suspended Rice for two games.
The NFL must now come clean, fully, about its knowledge of the video or explain in detail how it is that TMZ obtained evidence when the league was unable to. The NFL must also establish and communicate new and improved procedures for managing its investigations, not just how it will handle suspensions. Given the numerous previous challenges facing the league, including the concussion litigation and replacement referees, it is difficult to see how the commissioner will survive this latest embarrassment.
Ashley McCown, president, Solomon McCown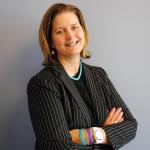 Boston Globe columnist Dan Shaughnessy got it right when he asked the salient question: "But what if there were no video?'' The NFL and the Baltimore Ravens really blew it, and they should be held accountable. The NFL and the Ravens organization claim they never saw the video from inside the elevator. That is supposed to absolve them of responsibility now that it is public?
The team cared more about keeping its star running back in the lineup than making it clear that domestic violence will not be tolerated in its organization. Only when the new video surfaced did the Ravens cut Rice and issued an anemic one-line statement that only served to underscore the team is still unwilling to take a stand on this issue.
Compare all this to how the NBA handled the Donald Sterling debacle, and check out the very handy timeline the NBA created. Four days after the Sterling audio tape surfaced, NBA Commissioner Adam Silver banned Sterling for life and fined him. In doing so, he made it clear that racism will not be tolerated in the NBA. In large part, you have to believe that played into the decision by Atlanta Hawks controlling owner Bruce Levenson to self-report to the NBA that he sent a racist e-mail in August 2012 and that he will sell his interest in the team.
The Donald Sterling situation was a wake-up call for the NBA and team owners. Let's hope the same will be true for the NFL so that something positive can come out of this travesty.
Mike Huckman, chief strategist, Pure Communications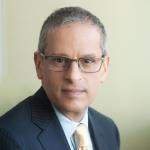 The NFL must be proactive and fully transparent as quickly as possible by providing a detailed, complete timeline of who knew what or saw what and when. This cannot be done in dribs and drabs, which would only serve to prolong the news cycle.
If called for, issue a full-on mea culpa and provide specific, concrete action items for the NFL.
But it should not attempt a stereotypical PR initiative like announcing a "domestic violence awareness day" on an NFL Sunday, making a large donation to a domestic violence project, or some such. It is too see-through as a blatant stunt and would encounter major blowback.
George Regan, chairman, Regan Communications Group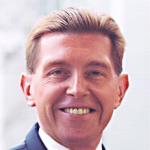 There are too many problems with violence in, not just football, but professional sports in general. And it starts when people are kids, who probably developed physical strength but a lack of moral character or role models. All of a sudden, they are a celebrity in the spotlight with lots of cash and a lot of people around them who aren't good people. The trick is getting to the root of this.
You have got to do more than just wear pink on the field and in the stands to support women who are being seriously abused. I think the NFL has to do something out-of-the-box such as start a grassroots educational campaign among high school athletes, focused on domestic violence. People have to learn from a young age that, at the end of the day, football is a game, life is not a game. Violence on and off the field is not acceptable.
Gene Grabowski, senior strategist, Levick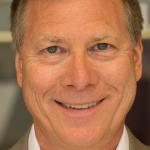 The NFL, which is in the midst of a marketing push to win more women fans, needs to demonstrate its commitment to ensuring that its owners, executives, and players adhere to the same code of conduct with which all other US businesses must comply. At the same time, it needs to act in a fashion that is measured and does not appear hasty or overly defensive.
Here are some concrete steps the NFL can take:
Contribute to domestic violence shelters for women in NFL cities. Time this program for after the NFL's planned October Breast Cancer event so that they don't overshadow it.
Hire a woman executive in a prominent role; perhaps Condi Rice as executive general counsel and spokeswoman. There are suggestions that she be named the next NFL commissioner, but the current commissioner isn't expected to leave voluntarily soon. The NFL and its teams have very few women in executive positions. Like other big businesses in America, it would benefit from a public relations standpoint and probably from a financial standpoint if it were to demonstrate more diversity on this front.
Provide stand-alone sexual-harassment training and sensitivity training to all rookie players. Right now, the league provides a battery of comportment training to players, of which harassment and treatment of women is only a part.
Publicly engage women's groups and prominent women leaders and solicit their input for ways to improve the NFL's image among women. The league currently does this, but only behind the scenes. As part of this more transparent approach, the league should enlist the support of women leaders who can defend the NFL's response to the issue and speak to its efforts to improve the behavior and images of its players on and off the field.
The key point is that the NFL, as one of America's leading businesses, should begin transparently complying with the same codes of conduct as other corporations.