The mid-Autumn festival in the Chinese dominated parts of Asia is looking a lot less celebratory this season after Taiwan was hit by a major food scandal. On Tuesday (Sep 9) authorities in Kaohsiung fined Chang Guann Co, a leading supplier of cooking oil, $1.67 million for selling tones of tainted lard oil - widely used in Chinese cooking. Derisively called "gutter oil" the scandal has sparked a massive food scare not just in Taiwan but also Mainland China, Hong Kong and Macau.
Investigators found that since February Chang Guann had purchased 243 tonnes of tainted oil from Kuo Lieh-Cheng, a 32-year old supplier who ran an illegal operation collecting oil from cookers, fryers and grease traps. A total of 782 tonnes of such oils had been produced. He has been taken into custody and his accounts along with that of a senior official of Chang Guann Co have been frozen. Five other people implicated in the case have been questioned and released on bail.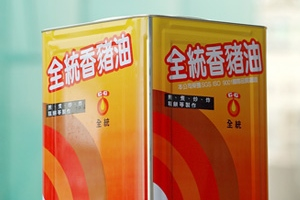 Chang Guann lard oil
Yang Wan-li, spokeswoman for the prosecutors' office at Pingtung district court told AFP that another factory - which allegedly recycled grease from leather processing plants to make oils used in animal feeds has also been seized and its assets frozen by prosecutors.
Image tarnished
"This is a huge dent to the reputation of Taiwan's food industry," admits Peter Tou, general manager at Edelman, Taiwan. "It is apparent that the current supervision process is far from sufficient". He told PRWeek there are rumours that local government where the gutter oil was produced did not do adequate inspections. According to reports Cheng had been operating for years without a license.
The island was already reeling from a food safety scandal last year. In the wake of the fresh scare, hundreds of tonnes of 'mooncakes' (traditional Chinese desert), pineapple cakes, bread, instant noodles and steamed dumplings have been removed from shelves. Hundreds of restaurants in Taiwan have been forced to issue apologies to their customers. According to the Taiwan Food and Drug Administration more than a 1000 restaurants, bakeries and food plants across the island had used the tainted oil.
The respected United Daily News said in an editorial the scandal had "severely tarnished" the image of Taiwanese food processing industry. "We're afraid no one is able to estimate how big the losses will be," it said. According to local press reports customers have been returning to stores demanding compensation for items bought long ago. What has angered consumers is that Chang Guann had received the so-called Good Manufacturing Practice (GMP) certificate – a food health and safety mark that is aimed at assuring consumers of the quality of the consumable item. But the label, which provides a blanket certification to the manufacturer and not specific product has come under criticism. Its issuing body the Taiwan Food Good Manufacturing Practice Development Association (TFGMPDA) has issued a public apology.
Fallout
Meanwhile authorities in Hong Kong this week began pulling pineapple buns and dumplings from a number of local stores following suspicion that they may have used the tainted lard oil imported from Taiwan.
This is not the first time a tainted food scandal has erupted in Taiwan. Last December, a Taiwanese factory owner was sentenced to 16 years in prison for selling olive oil adulterated with cheap cottonseed oil and the banned colouring agent copper chlorophyllin. But the latest scandal is likely to hit Taiwan food export around Asia – particularly China where local produce suffers from poor safety reputation. But in the wake of the recent arrests revelers in Asia are likely to stay away from Taiwan-made moon cakes this year.
What should Taiwan do?
The government of Taiwan has set up a task force to investigate the latest food scandal. Tom Murray, the Singapore-based consultant for the corporate and financial communications agency Tulchan says it needs to "demonstrate" that the food manufacturing system itself is fit for purpose and explain how the gaps are being addressed.
"Taiwan needs to transparently and continuously communicate the action it is taking to make sure the affected products are pulled from the shelves, to hold those responsible to account, to investigate how the safety system failed to do its job, and - most important of all - to do everything it takes to make sure that such a stomach-churning scandal could never, ever happen again," Bob Pickard, chairman Asia-Pacific told PRWeek.