It is a community of people who forge careers from their powers of persuasion and influence (in which intellect, access to data, charm, wit and creativity naturally play a big part). As such it's a rewarding profession. One gets involved with a huge diversity of issues and discovers quickly that there are at least two sides to every story. It is stimulating and fun, and rarely a case of life and death.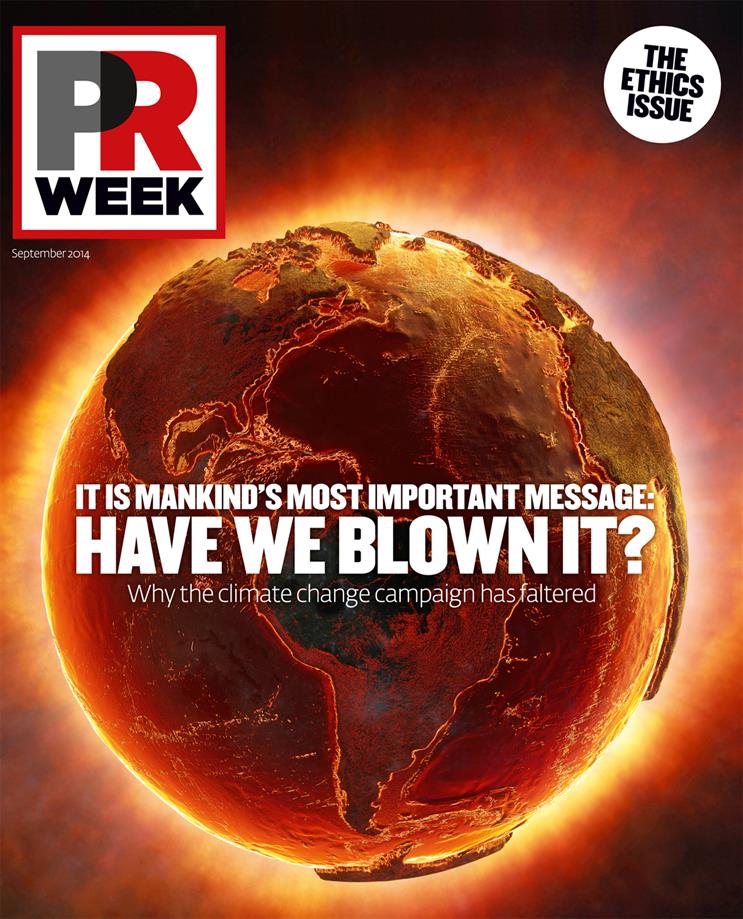 This is where climate change is the unfortunate exception. Global warming represents the bona fide existential crisis. If scientists have got it right – and somewhere between 95 and 97 per cent actually agree – then we're collectively responsible for heating up the planet to catastrophic effect. Yes, there's a 'debate' on climate change, but largely it's a futile one.
Progress has been prevented as the result of opportunism from those who have a vested, or blinkered ideological, interest in denying the consensual reality: the sort of thing that gave PR its bad name.
The debate should instead be about how we can all act more quickly to avoid impending armageddon. Things did improve for a while, around 2006, but then we had the banking crisis, and more wars, and we lost momentum. Our cover story this month looks at how this happened and a less depressing alternative.
Because where the governments, state authorities – and arguably the scientific community – have proven impotent, the private sector has begun to appear more virile. Yes, private firms are inherently self-serving but, in this case, that instinct for survival now looks preferable to the public sector's tendency to become paralysed by politics and ideology (new research shows that too many of our legislators still don't accept global warming as man made).
Good businesses – whether they be multinationals such as Unilever or Marks & Spencer, or small, local ethically driven enterprises, even PR agencies – see clearly that they, their bosses, their employees can only thrive if nature is respected actively. Moreover, these firms can attract brighter, more motivated, more edified employees.
This month PRWeek has pulled together these thoughts and voices. The overall message is that when it comes to climate change the debate needs to be jolted forward. In short, it is incumbent on us to act on a professional and personal level to ensure that we don't mess this one up; it could be the most important campaign in history.

Danny Rogers is editor-in-chief of The Brand Republic Group