Never has privacy and its concomitant concerns been more vitally important to Apple. The company has already reimagined music, mobile communications, and computing – clearing a pathway into nearly every facet of our lives.
At the same time, Apple has nimbly and capably weathered a number of communications issues that would have done substantive damage to lesser brands – antenna-gate, maps, and concerns over hiring practices to name a few.
That's because, by and large, multiple stakeholders have an enormous amount of trust in Apple – trust based on many years of innovation leadership via Steve Jobs, the design and utility of its products, the service at its retail locations, and ongoing business results.
However, there are relative newcomers lining up in Apple's on-deck circle – mobile payments and e-commerce – that will depend on the safety and security of its iCloud technology. That's the deep concern underlying the hacking scandal that had people endlessly scanning their devices over Labor Day weekend for a glimpse of what was real, what was spectacular, and what was fraudulent.
Apple made it clear with its public statement on Tuesday that the hackers are the perpetrators – not Apple's technology. Whether or not that matters in the court of public opinion or whether experts believe Apple could have done a better job with its communications efforts or acted more swiftly is debatable.
What's not debatable is that Apple would much rather be playing offense this week with coverage dedicated to product innovation rather than spending precious time and energy having to defend its security protocols.
But even more important than what transpired over the weekend and over the next few days is how Apple emerges and behaves in the near term.
That being the case, Apple and its CEO Tim Cook have been handed the gift of timing. On Tuesday, Apple is planning a major media event to likely roll out the iPhone6 and Smartwatch. In the interim, he and Apple can and should be preparing to use the stage to do the following:
Tackle the iCloud question proactively. The elephant will be in the room, so he can't duck it and focus solely on product innovation. While he lacks the charisma of Jobs, he appears composed and earnest, and that can go a long way toward calming frayed nerves and sending a clear message to all of Apple's stakeholders that the company takes security and privacy seriously. If possible, I'd encourage him to provide specifics and timing regarding enhanced password security.
Then spend the bulk of his time on innovation. That's Apple's special sauce and what investors, consumers, and media truly want to hear about. He needs to move from defense to offense rapidly and deftly -- like Roger Federer has done so far this week.
Incorporate brilliant graphics, visuals, and video into its communications efforts. Apple has a strong heritage in this arena, and it should double down and spare no expense to drive short-term coverage and long-term content sharing.
Ensure that whatever message Cook delivers is mirrored by Apple's employee base. Apple is an unusual brand. It has millions of consumer interactions taking place simultaneously and employee contact with consumers on a global, 24-7 basis via Apple's retail locations. Wisely, the employees at these locations are typically encouraged to refer consumers to apple.com and are reassuring without wading into too much technology detail. I would spend more time than usual making sure they are armed and ready to handle the privacy question in a simple, straightforward manner.
While there has been some damage to the trust we have in Apple, it is reparable. Apple has for the most part been masterful in its understanding and management of the media, and I would expect the company to successfully navigate these choppy waters because it recognizes it's more important than ever. In fact, it's mission critical for a brand that wants our devices to also be our wallets.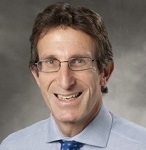 Peter Land is the former SVP for corporate communications at both AOL and PepsiCo. He has also worked as CMO for the Breeders' Cup and global MD at Edelman.