NEW YORK: Text100 has appointed Marisa Carstens, former communications director for travel and lifestyle services at American Express, as VP and head of its consumer and entertainment practice in North America.
Carstens is based in the New York office, reporting to SVP Ken Peters, who was recently named interim head of North America following the departure of Rowan Benecke. The agency is searching for Benecke's permanent successor both internally and externally, and it expects to make a decision on a new regional director for North America in three to six months, said CEO Aedhmar Hynes.
Overseeing a range of clients such as Kayak, MTV, and Shazam, Carstens will work closely with Hynes to expand the firm's consumer and entertainment services. She has succeeded Tara O'Donnell, who was transferred to Text100 London to lead the UK team, in the role.
Before American Express, Carstens spent time at Harrison & Shriftman and Euro RSCG Magnet. She has worked with a wide array of brands, such as Marriott, BlackBerry, Johnson & Johnson, and W Hotels.
Bringing on talent with diverse experiences – Carstens has experience in financial, travel, and lifestyle – is one way for the agency to expand its client portfolio, said Jason Clarke, VP of marketing and business development for North America at Text100.
Hynes explained that "technology will always be at the heart of Text100," and as clients across industries want to become more connected using new technologies, the firm will help them adapt.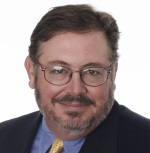 In addition to Carstens, Text100 has hired Tim Fiala as an SVP in its New York office. Fiala, who also reports to Peters, will focus on helping the firm build its corporate capabilities. He previously served as a VP in FleishmanHillard's tech practice and spent 15 years at Burson-Marsteller, where he served as MD and head of the tech practice for the US Eastern region.
Recently, Text100 clients Lenovo and Broadcom expanded the firm's responsibilities to include corporate initiatives.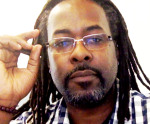 Text100 also brought on Albert Lewis to serve in the newly created role of associate creative director in the New York office. Lewis, who previously served in a similar position at Edelman, is reporting to Jeremy Woolf, SVP and global digital practice lead. He will work closely with Peter DiBart, digital practice lead for North America at Text100.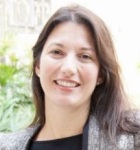 The Next Fifteen agency will also welcome back Text100 veteran Erica Pompen to the San Francisco office as VP after she spent the last eight years overseas.
The agency, which reported double-digit growth in revenue last year, is expected to do slightly better in 2014, Hynes said. She added that the firm expects to see a strong uptick in growth in Asia-Pacific due to the firm's recent merger in the region with Bite, which brought the total number of staffers there to about 300.