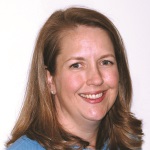 Elizabeth Sapp, SVP of communications at Quiznos, initially moved to the Rockies from her hometown of Atlanta, Georgia, to ski, drive buses, and clean hotel rooms. She lived there for eight years, before taking a long look in the mirror and telling herself, "You've got to get a 401(k)."
"I started in the mountains and ended up at Quiznos, but I get back to the mountains as much as I can," says Sapp, who joined the sandwich restaurant 11 years ago and heads a five-person communications team. "This is a pretty common story for a lot of people in their 30s in the area."
Residents are a mixed bag of natives and those who migrated from bigger cities such as Los Angeles and Chicago.
But those drawn to the area for its reputation as a rural "cow town" might be in for quite a shock. The city is becoming more cosmopolitan every day, Sapp explains.
"People are often surprised to hear how vibrant it is," she adds. "But even though it is fast becoming a dynamic business environment, competitive companies understand people are here for the lifestyle as much as for their jobs. They are still hanging onto that get-outside-and-enjoy-yourself spirit."
Although Denver is known for its major aerospace, telecoms, and tech industries, Sapp explains that the restaurant and hospitality industry is also an emerging market in the area.
Aside from Quiznos, a number of restaurants are headquartered in and around Denver, including Chipotle, Red Robin, Noodles & Company, Qdoba Mexican Grill, Smashburger, and Einstein Bros Bagels.
Earned media is a popular choice for a lot of businesses, as most are smaller startups that lack marketing funds, Sapp explains. For that reason, opportunities abound for communications pros.
Large outfits in the area include Weber Shandwick, Ogilvy PR, and Turner PR. Olson Engage has one employee in Denver, with plans to expand. A number of independent PR firms have also sprung up, notes Sapp, who explains that the more notable agencies in town are locally based, smaller shops such as Cactus, GroundFloor Media, Westmeath Global Communications, Philosophy Communication, Vladimir Jones, and Linhart PR.
Sapp, who refers to the talent war in the area as "pretty competitive," advises Denver-based PR pros to familiarize themselves with the industries that are present in the area and know who the big players are.
"[Denver] is a place of entrepreneurs and pioneers," she says. "That means it is a place of opportunity and you may find yourself working in an industry or in a situation you weren't anticipating; you've just got to be up for it."
---
Fast Facts
1. For drinks, Sapp recommends Larimer St. restaurant Osteria Marco; if you are in the Highland neighborhood, head to Linger or Lola; and if you're in the River North Art District (RiNo), The Source, an artisan food market, is an ideal locale. But take it easy on the drinks. Alcoholic beverages can feel 1.5 to 3 times more potent in Denver due to its air and altitude.
2. The city's unemployment rate in April 2014 was 5.8%, compared with the national rate of 6.3%.
3. Denver ranked sixth on Forbes 2013 list of the Best Places for Business and Careers.
4. Denver County's population in 2013 was 649,495, while Colorado's was 5,268,367, according to the US Census Bureau.
5. The area's median household income is $39,500 and the median home price is 264,100, says Zillow.
6. The city's nickname, Mile High City, is derived from the fact it sits one mile above sea level, at an elevation of 5,280 feet period, according to the US Bureau of Labor Statistics.
---
Reach Out

PRSA Colorado
12011 Tejon St., Ste. 700, Westminster, CO 80234
(303) 920-0176
www.prsacolorado.org
info@prsacolorado.org
Colorado American Marketing Association
P.O. Box 460155, Denver, CO 80246
(720) 445-6751
info@coloradoama.com
www.coloradoama.com
Business Marketing Association Colorado
(303) 607-9957
www.bmacolorado.org
info@bmacolorado.org