Yes
Aimee Wenske
Brand and social media manager, Xyience
Oversees all brand, interdepartmental, and social media comms for sports nutrition brand
I am a big believer in the value of major event sponsorship. I have worked in several marketing capacities for Xyience, a leading sports nutrition company and maker of Xenergy – official energy drink of the Ultimate Fighting Championship since 2006.
This type of sponsorship is a win for the Xenergy brand and can be for others. It doesn't hurt that our logo is televised to 1 billion homes, but it's even more meaningful to leverage this sponsorship to secure a team of high-profile, mixed martial arts athletes to create consumer connections through PR-able opportunities.
A survey revealed that 36% of Xyience Xenergy users are fight fans; in contrast, only 18% of general energy drink users are fight fans. Some of our sponsored athletes are the sport's most iconic figures. We've had thousands of consumers line up at grocery stores for autographs and product samplings.

Our brand is built on taste, so once we get samples into consumers' hands, they are easily converted. By building on the recognition of UFC and our athletes, we can get to new consumers more quickly, leveraging fighters' fans.
This type of sponsorship can really help to reach a specific demographic. Our partnership with UFC champion Ronda Rousey has been integral to reaching a traditionally tough demographic for energy drinks: women.

Thanks to Rousey's powerful draw, about one-third of Xyience drinkers are now women, a figure that mirrors UFC fan demographics. When Rousey's image appeared on Xenergy's Cherry Lime can during a two-month period typically sluggish for energy drinks, our sales increased 14%.
This type of partnership is also great for promotions and fan growth. From training sessions with athletes to VIP trips to UFC events, Xyience has provided countless fans with once-in-a-lifetime experiences.

By leveraging opportunities as the official energy drink of the UFC, Xyience has built on the UFC's positive brand affiliation to reach new consumers in relevant, memorable, and lasting ways. That's why I believe major event and sports sponsorships are worth consideration.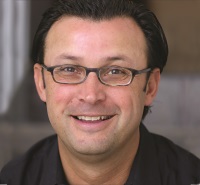 No
Michael Olguin
President, Formula
More than 25 years of experience working in PR and an agency founder
I would probably advise my clients not to sponsor sports or entertainment platforms such as the Super Bowl, World Cup, or the Olympics.
Before you start calling me un-American, hear me out. All I'm saying is that the $4 million investment (in a Super Bowl commercial) might not be worth it. Will your brand reach many consumers' eyes? Probably.

But the reason brands are successful at "looking" like an official sponsor of the Super Bowl or the World Cup, for example, is because they have taken creative approaches to truly connecting with audiences through consumer engagement.
A study conducted by Global-WebIndex showed that nearly 38% of consumers thought MasterCard sponsored the World Cup – Visa was the official sponsor – though it hadn't been one since 2006.

Pepsi followed suit with its smart Now Is What You Make It campaign, which leveraged soccer stars including Leo Messi and Sergio Ramos. As a result, the brand commanded significant consumer mind share without being an official sponsor.
It takes true creative chops to stand apart, let alone overshadow other brands paying top dollar to capture attention.

Our former client Newcastle Brown Ale was all the rage at the time of the 2014 Super Bowl for its If We Made It campaign, which featured actress Anna Kendrick ranting about not getting the big paycheck for the commercial that wouldn't be made. The platform was an online sensation and drove incredible "talk value" for a passion brand that probably would never advertise during the Super Bowl.
I'm not flat-out panning big-ticket sponsorships. GoDaddy.com, a virtual unknown when it first advertised during the Super Bowl, reaped big rewards from its irreverent investment. But there's no guarantee it's going to pay off like that. Consider this year's Super Bowl, when viewers started dropping like flies in the second half because the game was such a blowout.
The moral to this story is you can make a splash without sponsoring the world's largest events, but it requires creativity, intelligence, and guts.
---
PRWeek's View
Both strategies are worthy of brands. But without an official sponsorship, brands must truly bring their A games to stand out to consumers during a major event.