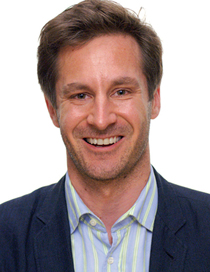 Ryan Heath, speechwriter and commentator,
spokesperson for European Commission VP Neelie Kroes
ryan.heath@ec.europa.eu
Google would probably prefer to forget the so-called "right to be forgotten" if it had the choice.
The first problem is the label for this right: It's quite misleading. What the European Commission proposed, and what the European Court of Justice stepped in to implement in the absence of up-to-date legislation, is something more limited than a wholesale right to delete oneself from the Internet.

It is more of a right to avoid information about yourself appearing in Web search results in certain cases. The court ruling is open to many interpretations, and all parties will be gently finding their way in the coming months.
In essence, the ruling is a marker that says: "You, the individual, have some control over what the world can know about you." It doesn't mean your private interest automatically trumps public interest, but now you have a life raft to cling to if you feel you're being thrown around unfairly or indiscriminately in the digital sea.
How it plays out is down to where governments, courts, and the EU draw the specific lines. In the meantime, some will undoubtedly use this for reputation management, which presents PR business opportunities.
On the other hand, be careful what you wish for. If it's pushed too far, a backlash is probable. Censoring journalists isn't a good look, and that has already become one possible – and unfortunate – response to this court ruling.
What we most need is for national leaders to be pragmatic and bring some common sense to negotiations in Brussels so that an EU law is agreed on and individuals and search companies aren't left guessing at court rulings.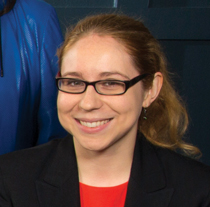 Victoria Taylor, director of communications, Reddit
victoria@reddit.com
For communications pros with clients facing challenges from past events – whether it be an individual who had a DUI a few years back or a company that had to deal with a product recall a decade ago – this law can help make managing their online image easier.
A significant focus of communications strategies these days is built around top search engine results. With this legislation altering what results will be served up to users, it could potentially change the way PR pros approach everything, from news announcements and press releases to breaking exclusives in conjunction with certain outlets.
Keeping data more relevant and up to date can also be in the best interests of the search engine public. So rather than a spam site showing up as the first result for a well-known personality, a more official site can rise to the top in its place.
However, this could make online communications more challenging, because it could hide information that would be helpful in crafting strategy and assessing the general landscape of strengths, weaknesses, opportunities, and threats.

In addition, there is no guarantee results will be removed based on requests. There are multiple variables that factor into the decision, such as public- versus private-figure status at the time. The timeliness of removals is not always indicated either.
This change in how people are able to access information does not affect other search engines or the original website or page itself; it simply affects one way of accessing that content. This could even lead to a trend of using alternate search engines in the future to find different results.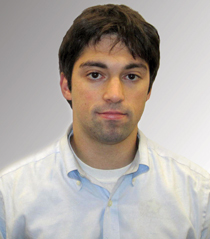 Alex Shippee, digital strategist, Peppercomm
ashippee@peppercomm.com
This sets up a messy precedent for communications professionals in terms of how brands could – emphasis on "could" – approach unflattering mentions on the Web. A search engine shouldn't be viewed as a company you can call with a customer-service complaint any more than Twitter or another Web community. For lack of a better term, that's more of an "old media" way to approach the challenge of someone on a blog saying something you disagree with.
Instead of trying to silence a story, the emphasis should be to find creative ways to get involved in what is being discussed. Where is the conversation taking place? How can you get involved with the dialogue and not try to control it? Are you prepared to speak frankly and honestly about it?
The best communication comes from a comprehensive understanding of your audience. Bad reviews or bad press is an opportunity to deepen that understanding.
When companies approach tactics such as the "right to be forgotten," it's often in an attempt to bury, not to understand. A more strategic approach would be to acknowledge there are those out there who have these thoughts and feelings, regardless of whether there's that easy way to get rid of it.
We will see how Google evolves its approach to those kinds of appeals, but the hope is that large brands don't see this as a positive trend for speaking to a mass audience. One-sided communication is more akin to listening to a radio show 100 years ago than to taking advantage of the interconnectedness we have with the Web of today.