Sunday morning political chat shows are some of the longest-running programs on TV. And while public affairs pros tell PRWeek they remain an important platform for stakeholders, they say the programs can also use a makeover.
The shows – led in the ratings by CBS' Face the Nation with Bob Schieffer, ABC's This Week with George Stephanopoulos, NBC's Meet the Press, Fox's Fox News Sunday with Chris Wallace, and CNN's State of the Union with Candy Crowley – are operating in a new political climate. Experts say the competition for viewer eyeballs as well as high-profile guests has never been greater, given the rise of cable and online channels.
That is highlighted by the struggles of Meet the Press, which debuted in 1947, making it the longest-running program on TV. Following months of rumours amid a three-year slide in the ratings, NBC last week confirmed the departure of David Gregory, who has hosted the show since the celebrated Tim Russert died in 2008. Chuck Todd, NBC's political director, will take over moderation duties on September 7.
Meet the Press ranks third in the ratings, after many years as the dominant, number one show with the tagline, "If it's Sunday, it's Meet the Press." According to Nielsen data provided to PRWeek, from last September through August 10, the show averaged 2.75 million viewers, down from 2.88 million about the same time one year ago. Viewership is also down among the key adult 25-to-54-year-old demographic to an average of 798,000 from 847,000. At the end of the 2002-2003 season, the show averaged about 4.7 million viewers per week.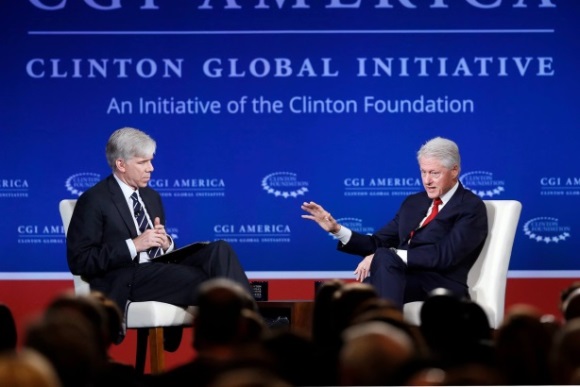 Dag Vega, the recently departed White House director of broadcast who now works at Burson-Marsteller as an MD, explains that there's tight competition among the major Sunday morning talk shows. Yet he does not believe there is a lack of relevancy of the political talk-show genre.
"Only a few hundred thousand viewers separate the top three in the ratings," he states. "It has to do more with the fact that [the morning shows] are in a tight horse race."
Vega notes that "they all attract between 2.5 to 3 million viewers. Collectively they attract more than 9 million viewers."
"That is still a pretty significant number given the type of well-educated people who watch these shows," he adds.
In fact, Meet the Press' major network rivals have seen their average viewership numbers tick up versus this time a year ago. Face the Nation is averaging 3.17 million viewers, up from 3.1 million, and This Week has reached an average of 2.94 million, up from 2.57 million. In the key adult demo, Face the Nation is averaging 891,000, up from 872,000, and This Week is being watched by 857,000 on average, up from 740,000.
Yet the communications pros who spoke with PRWeek say the format needs tweaking to remain relevant in the long term, especially with younger viewers.
"The Sunday talk-show format is struggling for two reasons: the first because of disruptive change in media and alternative sources of information," says Dan Bartlett, EVP of corporate affairs at Walmart and the former US CEO of Hill+Knowlton Strategies and a one-time senior counselor to President George W. Bush. "People used to turn to the shows for context and the narrative...The speed of information is making it too difficult to wait until Sunday to shape the narrative."
"Second, Washington, DC, is increasingly irrelevant due to inaction and partisan paralysis. The public is tired of [it]," says Bartlett. "I think that's why some of the shows are venturing out from the traditional model. They need to do something to jar interest from an increasingly skeptical public that is tuning the president and Congress out."
CBS' Face the Nation moved to a longer one-hour format not long ago in an effort to attract bigger names with more screen time. All of the shows are incorporating social media more often, with dedicated staffers responsible for digital content, sources tell PRWeek. Some have integrated more video, while others have noticed an effort to mix-up the guest list.
Chris McCannell, VP and director of government relations at APCO Worldwide and previously the VP of government affairs for Ameriprise Financial and a key Capitol Hill aide, says he is starting to see more diversity reflected on the shows.
He contends this is partly due to new faces elected to the House of Representatives. Raul Labrador, the first Latino Republican representative from Idaho, for example, appeared on Meet the Press in July.
But McCannell says "producers can also start looking deeper to find people who are the voice of the next generation in the areas of labor, advocacy, and business."
"There are a lot of people in this town who are the sage, gray-haired folks who have already been a part of so many different fights," he adds.
According to a report from Media Miser, white males last year made up the lion's share of guests on the shows, accounting for 67% of all appearances on Fox News Sunday and Face the Nation, 62% on Meet the Press, 60% on This Week, and 54% on State of the Union.
Yet those figures were much lower on MSNBC's Up with Steve Kornacki and Melissa Harris-Perry at 42% and 27%, respectively.
Ratings aside, McCannell adds that political roundtable shows are actually becoming a more attractive destination in terms of backstage networking.
He points to his former boss, Jack Quinn, a former White House counsel to President Bill Clinton, and former Republican National Committee chairman Ed Gillespie, who founded Quinn Gillespie & Associates after meeting in a talk-show green room.
"Making these sorts of connections is happening less in actual government," McCannell explains. "The shows are one of the few places where you can see both sides come together with different views."
Bill Miller, chief lobbyist and SVP of the Business Roundtable, says that even if ratings are down, few outlets offer "well-educated national and local opinion leaders" in a long-form talk-show-style format.
"That has high value," he says.
That's why the Business Roundtable booked its president, John Engler, the former governor of Michigan, on the August 10 episode of Fox News Sunday. Engler discussed corporate tax aversions, taking the position that they are a symptom of unreasonably high corporate taxation.
"We are not a political organization, but we saw the issue gaining more campaign legs and felt people should have a better understanding [it]," he says. "This is an example of us recognizing the value of these shows to try and set the record straight and better inform people."
He, too, notes that the Sunday morning political talk shows are more often promoting their digital and social media channels during their broadcasts.
"Producers have to do those kinds of tweaks because more and more people aren't getting their commentary strictly from the show," says Miller. "They need to give a more comprehensive offering to the viewer."