Sarah Corder
Liberty University
Major: PR and advertising
Minor: Journalism
PRWeek Student of the Year 2014
When I was in high school, I took three summers' worth of engineering classes at local colleges. I was miserable. Yes, I am good at math and science, but those fields are not where my passions lie.
During that time, I started reading about how companies reacted during crises. I began to pay attention to the ways new products were introduced to the market, analyzing how brands represented themselves, and comparing how different forms of communications impact people on a daily basis. I found my passion. As a result, I started studying PR at Liberty University and never looked back.
Within the school's PR program, I began developing foundational skills such as writing and copy editing. A high score in the writing section on the SAT or getting an A in college English does not guarantee writing proficiency for the communications field. PR has its own language consisting of unique terms, which takes time to learn.
I was also introduced to design software such as InDesign and Photoshop, which allow me to visually communicate my ideas. And because the majority of my projects were done in group settings and required presentations, my interpersonal skills matured and my confidence grew.
One of the biggest advantages to majoring in PR was being taught and mentored by professors with industry experience. They truly led by example. Their unique insights helped direct the path I am currently on.
We had traditional textbooks, but much of our curriculum consisted of case studies. These real-life scenarios resonated in a much more meaningful way and helped me become aware of industry trends. And, some classes required entering national competitions. With high incentives, the importance of thorough research was emphasized and I learned to thrive under pressure.
In order to graduate, I had to complete at least one internship within my field of study under the supervision of a qualified professional. Liberty's career center hosts a job fair every semester specifically for communications majors, offers mock interviews, and critiques résumés in order to aid this process. During my internships, not only did I put my knowledge into action, I also refined skills such as timeliness and proper office etiquette, things you can never take for granted.
Through organizations such as the Public Relations Student Society of America, I improved my networking skills, met people with similar interests, and became a student leader. I also learned how to build a social media presence and the way these tools can be leveraged to benefit businesses.
PR is a flexible field of study that allows students to identify niche sectors of interest. Along with my PR major, I studied advertising and journalism. I gained a much better grasp of how the three disciplines can work together, which is essential in
today's age of integration.
Graduation day came in May as I stood in the midst of thousands of other students. While we were all excited, I exuded a special kind of pride because I truly felt ready to enter an industry I love. Of course, my education is not over. It has simply transitioned to a different setting.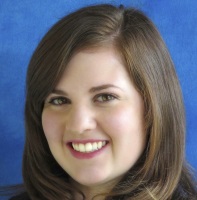 Heather Harder
Elon University
Major: Strategic Communications
Minor: Creative writing & business administration
Grand prize winner of the 2014 Case Study in Corporate Communications, sponsored by the Arthur W. Page Society and IPR
Every department is a piece of the puzzle for business success. As with any puzzle piece, PR is unique. Anyone who views communications pros as the same as journalists, advertisers, or psychologists – which some still do – is missing a key differentiator. Yes, PR practitioners may perform some of the same tasks as those other professionals, but certainly not from the same perspective. People who practice PR are persuasive and relationship managers – among myriad other things – and everything they do has a specific point of view.
PR practitioners are always advocating for a seat at the table – and rightfully so. To attain that coveted position requires some business knowledge, but a key first step to earning that seat is to thoroughly study our craft. That starts before your career
actually begins – at school.
As someone who just began a corporate communications internship, I can definitively say I am better prepared because I majored in PR. My business administration minor has certainly helped in the corporate setting, but only as support to my strategic communications major. The PR knowledge I picked up in the classroom has already proven beneficial.
There are some aspects of PR that recent graduates and interns will likely not experience in a professional setting until they have had a few promotions. Strategic planning is one of them.
As an intern, you may write news releases, blog posts, and social media copy, but you won't be involved in creating the strategy behind these materials. However, you will need to have an understanding of it. PR strategy is hard to pick up on
the job, but you are more likely to do so if you have been learning it in class for four years – as I did.
My professors taught me PR campaign planning basics, which include research and strategy development. At my first agency internship, most of my tasks involved writing and media pitching. Without my PR education, I would have missed the bigger picture behind what I was doing.
Although I was not behind the planning, I had the fundamentals that taught me to ask the right questions so I could understand it. Knowing the strategy behind what you are doing as an entry-level employee is imperative to achieving success – and the classroom helps you get there.
As a national leader in the Public Relations Student Society of America, I interact with students from across the country. Some PR programs prepare students better than others, but overall, some of the brightest students I have met graduated with PR degrees. And all of them seem to have a better grasp on the profession than students with other concentrations.
Of course those who majored in something other than PR can succeed in the industry. There are many people who exemplify that, including Ashley Varner (below). From my perspective, though, it helps to walk into an interview armed with the strategic thinking and industry knowledge you accumulated during your college studies as a communications major.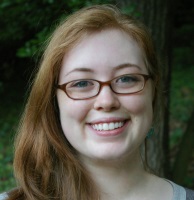 Ashley Varner
College of William & Mary
Major: Art history
Minor: Theater
Winner of the Council of PR Firms' inaugural Take Flight with PR video contest
When I started my first PR agency internship in Washington, DC, I quickly realized that my educational experience was somewhat different from that of my peers. I was surrounded by people who had primarily studied communications, but I was glad to find my studies in art history and theater at the College of William & Mary had effectively prepared me in a unique way.
The job required all of us to respond to challenges with a set of skills in which all successful PR pros are well versed – the ability to identify why a piece of work appeals to an audience, to collaborate with a team, and to tell a story that inspires.
By all means, courses in communications can equip one with that, but one of the primary lessons an art history student learns is that any work of art is created within a specific culture and that to fully appreciate that work is to be aware of both the piece itself and the culture in which it was created.
We encounter this every day as PR pros when we craft a campaign that will make the most of a current event or well-known figure to promote a client. During my internship, I had many opportunities to practice finding the perfect combination of information and entertainment that would convey a message in a way that people would not only be willing, but excited to share.
My agency stint also gave me the opportunity to test my capabilities as a team player – skills I honed regularly in the theater department and continue to practice to this day. Whether the goal is a memorable new business proposal or a full-scale musical production, success will depend on the collaboration of a group of people with different insights toward that common goal.
While communications students were learning to tell a story through press releases and other media channels, I was learning to tell one with characters and music, designed to evoke emotion in the observer. The ability to tell a compelling story that informs and inspires action has always been essential for the PR pro. Today, there is perhaps no bigger industry buzzword than storytelling.
My education may not have been the standard for the PR industry, but the unique nature of my experience is what makes it valuable. The skills of engaging an audience, teamwork, and storytelling will always be essential in PR. They can be honed in a communications program, but as I discovered, they can also be sharpened on other education tracks.
The methods of communication are constantly evolving. As they do, it is more important than ever that we keep approaching our work with a spirit of curiosity, embracing diverse ideas and perspectives. I contend that philosophy also must enter the recruitment equation, as organizations seek future leaders. This is the spirit I was able to exercise through my studies as a non-PR major. As I pursue my career in communications, I look forward to sharing this spirit with the industry as a whole.
---
Teachable moment
About 100 leading academics descended upon Chicago in late June for the 2014 Edelman Academic Summit. PRWeek asked a couple of them to share a front-of-the-classroom view on what the industry can expect – and gain – from recent communications graduates.

•Jennifer Greer
Professor and interim dean, College of Communication and Information Sciences, University of Alabama
PR graduates are digitally savvy and used to publishing their content online. They've been using multimedia tools their whole lives, but their skills have been sharpened during their college years. Students used to taking iPhone videos are flocking to our school's digital media center to hone video and audio editing skills on high-end equipment. They have already created complex, visually appealing presentations and campaigns for clients as part of our student-run firm, as well as numerous internships. They then share content through social media outlets many faculty members have yet to encounter. What the PR world is getting from today's graduates is a generation of communicators that is ready to hit the ground running and teach experienced pros a thing or two.

•Denise Keyes
Senior associate dean, Georgetown University, Division of Professional Communication
Today's graduates are not bound by the traditional silos that have defined PR, marketing, and advertising. The lines are becoming increasingly blurred between the disciplines. Fortunately, the next generation of communications pros want to do whatever it takes – branding, design, video, and analytics – to tell the story. Their digital savvy is the bridge that empowers them to do cross-discipline work with ease and a sense of playfulness. They are willing to try new things. If they don't know something, they have a fierce determination to figure it out, which is the perfect attitude to thrive in our rapidly changing business. They want to keep learning to stay fresh and relevant. It's a mindset we all need to embrace.