As CCO of Prudential Financial, a nearly $50 billion corporation, it's fair to say Bob DeFillippo has a demanding job. He directs communications strategies across 30 countries and often serves as company spokesperson in tough situations.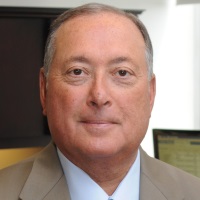 Yet, DeFillippo spends nearly his entire Saturday teaching a corporate communications course to New York University graduate students as an adjunct professor. His reason for doing so for the last two years is partly about giving back, partly to keep him fresh after 40 years in the field, and because, well, he likes it.
"It turns out I enjoy teaching and the interaction with the students," he explains. "There's a bit of knowledge transfer there, too. If you are going to be in a senior communications role, you really should be contributing to the knowledge base in the industry."
Teaching isn't all DeFillippo does in his free time. He was recently elected to his New Jersey town's council and he spends a significant amount of time with PR industry groups, including as treasurer at the Arthur W. Page Society and as a board member for the PRSA Foundation. His various activities occupy his evenings and weekends, but like many PR pros who take on such work, DeFillippo knows they come with personal benefits too.
"Everything I do outside of work makes me a better CCO," he adds. "You can get a little myopic when you're doing the same thing every day. It gives me a sense of what's going on in the community, which gives me a better idea of how people might react to messaging, for example."
Constant learning
Skill sharpening, networking, new business, and that warm feeling that accompanies giving back are all reasons to make time for extra work outside of the office, say those who do so. Ketchum CEO and president Rob Flaherty sees myriad benefits in his extracurricular activities, which include speaking engagements, awards judging, and committee positions with the Institute for Public Relations and the Council of PR Firms.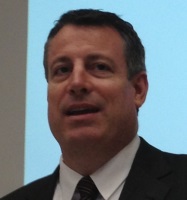 "At this stage in my career, it's an important way to network with clients and prospects," he says, "but also to maintain good relations with the senior leaders in the industry, whether they are the CCOs or the chiefs of other PR firms."
Learning is another one. "People leave that out too often and jump to networking, but we can spend our entire careers learning new skills," adds Flaherty. He points to his work on the board with a local theater company in Westchester County, New York, as helping him to stretch creatively.
"It has been interesting to learn marketing in another perspective," he notes, "and to apply my skills in a very different context."
Good for business
Another agency CEO, Marian Salzman of Havas PR North America, estimates that "a third of our new business comes from people I've met" through various activities, not necessarily in her capacity as CEO. "It's also part of being a real person," she adds. "You can't just be in your office. You need a dose of the real world."
Salzman, who works for a number of nonprofit boards, including the veteran-focused Bob Woodruff Foundation, is a prolific writer and speaker, and credits her willingness to jump into new opportunities throughout her career with helping her to get ahead.
"My main reason was to diversify," she explains. "I could only get so much learning in a 10-hour day at work. I wasn't afraid to try something different and I didn't necessarily need to be the best with it."
Starting that process early will pay off. Joe Cohen, SVP at MWW, and the newly elected president of PRSA, credits his work with the industry group as a young PR pro at the local New Jersey level as aiding his career development.
"I had a chance to learn in a different environment how to manage a team and how to motivate people," he recalls. "You're organizing volunteers and doing 12 months of programming. It's hard. It requires collaboration, focus, and a bit of diplomacy, so it helped my development. I was getting a chance to hone my leadership skills."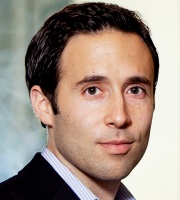 Building those leadership skills and staying on top of industry trends through various professional events, as well as building out his professional network, were all benefits Cohen found by joining the PRSA, an organization for which he felt an immediate affinity.
"Don't wait," he advises. "Start building your network now, increasing your knowledge and your perspective."
Passion play
Deciding to take on additional duties outside of a PR pro's busy day job can seem daunting at any career level, but those who do so call it "vital," in the words of Salzman, as well as rewarding, both personally and professionally. The trick is to identify those causes and activities you are truly passionate about.
"Never get involved in an organization you don't love and totally believe in," suggests Ginger Hardage, SVP of culture and communications at Southwest Airlines, a serial volunteer. "You won't enjoy your time."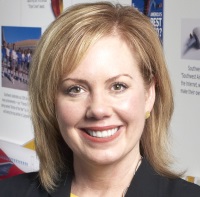 And be strategic about your choices, she adds. Hardage divides her non-work time between three areas: the professional, nonprofit, and community. She has served on the board of trustees for the Ronald McDonald House Charities since 2011, a charity with which Southwest is aligned. In
addition, she is president of the Trinity Commons Foundation, a Dallas group working to revitalize the local community, is active with the Arthur W. Page Society, and is a past president of her local chapter of the International Association of Business Communicators.
Another key, suggests Hardage, is to avoid overloading on the extra activities. When joining Trinity Commons as president four years ago, for example, she pulled back on committee work at Page. "A person can be overcommitted," she warns. "We all need to be guarded about that. You are not doing yourself, nor the organization, a service if you're overcommitted."
Most of all, say these active PR pros, don't just sign up. If you're going to spend the time on extracurricular activities, go all in.
"If you go to events, don't just sit in the room as a spectator," adds Cohen. "Take ownership. If you invest the time and energy, you're more likely to be rewarded with a rich experience."
---
Hire calling
A pair of recruitment experts tell PRWeek how extracurricular activities can bolster the prospects of any job applicant.
Hiring managers agree extracurricular activities can give a candidate an edge in a competitive environment, particularly if it demonstrates an expertise in an area or if the individual is looking to transition to anew area of focus.
"It shows you are smart, intellectually curious, and you have a desire to grow," says Jim Delulio, president of executive recruiting firm PR Talent. "That's the kind of candidate you want in your organization."
Judith Harrison, SVP of staffing, diversity, and inclusion at Weber Shandwick, says she is impressed by résumés that highlight "industry service, authorship of articles in prominent publications, and commitment to helping the next generation of PR pros through teaching."
Delulio notes that outside activities might be more important to some roles than others. "If it's more of a product role, it might not be as relevant," he says. "If they are doing corporate or public affairs, you want someone who can express things with a worldly view. Those activities might carry more weight."
Someone in fashion PR, though, could impress a hiring manager with, say, a strong blog following. "Taking it to the next level in your off time," Delulio suggests, "can be a way to put you in the consideration circle."
At the senior level, Harrison might look more closely for contributions to the PR industry or relevant trade groups, but she says such activities can be even more important for junior PR pros.
"It is particularly important for young professionals to expand their knowledge and networks by being active in industry organizations," she explains. "They can meet potential mentors and sponsors by showing initiative, enthusiasm, and follow through."
And while the tendency is to put such activities at the bottom of a résumé, Delulio recognizes instances where relevant volunteer activities should be moved closer to the top.
"You want to tailor your résumé to mirror what the hiring manager is looking for," he says.