1. Atmosphere Communications
Cape Town, South Africa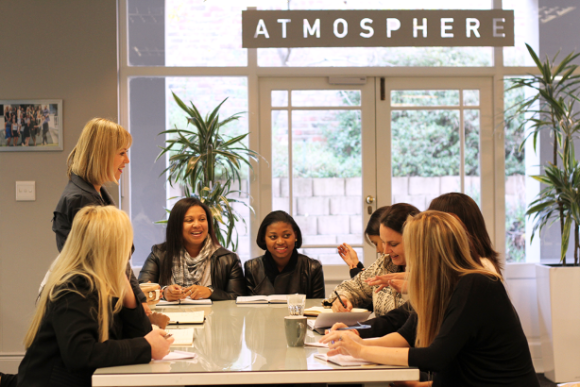 Located in Roodebloem Manor, a graceful house dating back to about 1877, Atmosphere's office is a magical blend of history and innovation, which makes for a relaxed, creative working environment.
2. BlueFocus
Beijing, China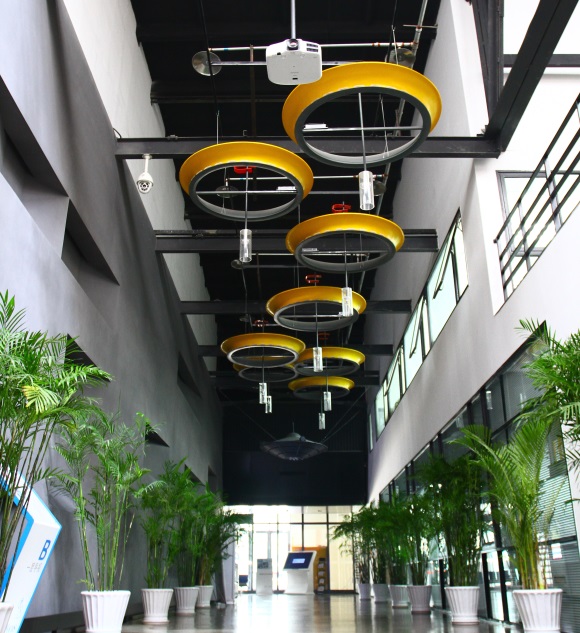 Adjacent to Beijing's famous 798 Art Zone, BlueFocus' office is designed to accommodate the busy lifestyle of a PR pro and features a rooftop deck, beauty rooms, an art gallery, fitness center, and a massage room, among others.
3. Burson-Marsteller
Santiago, Chile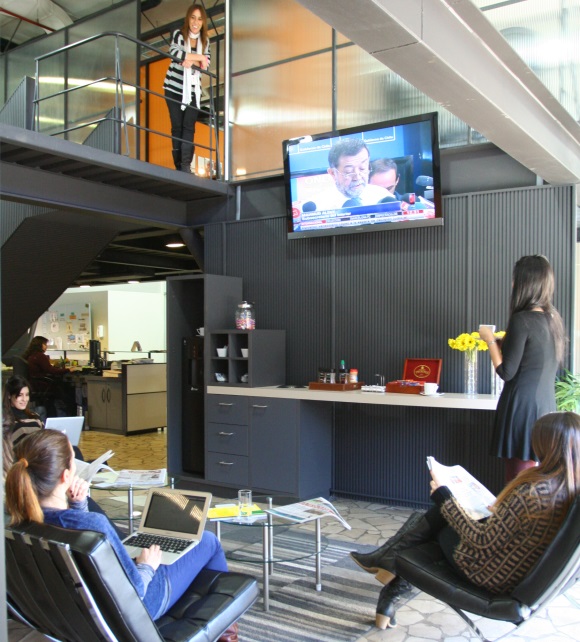 Near the Andes Mountains in Sanhattan (named for its resemblance to Manhattan), Burson's office is spacious, bright, and comfortable, built with a unique mix of wood, stone, and glass.
4. MSLGroup
Amsterdam, Netherlands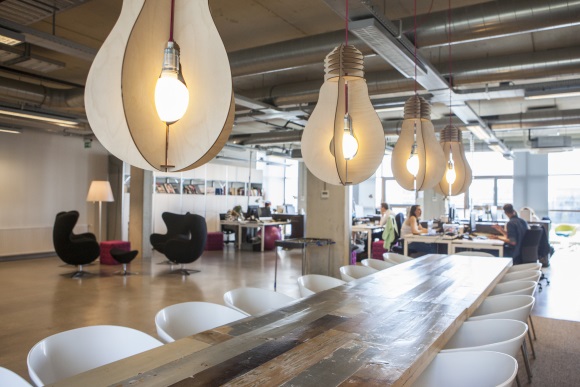 Located at the Houthavens, a harbor constructed in 1876 for storing wood, this area now attracts creative types. MSL's office has incredible views of huge cargo vessels, which helps staffers think globally.
5. Dentsu PR
Tokyo, Japan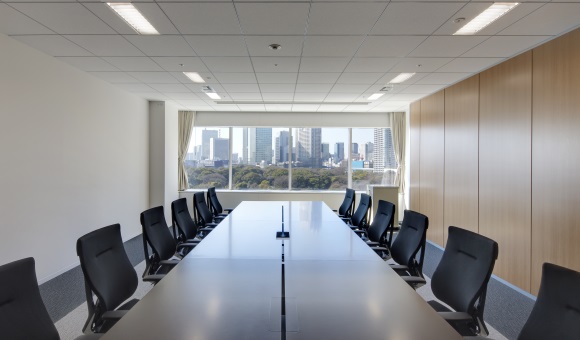 In the heart of the city, with stunning views of skyscrapers on one side and the historical Hamarikyu Japanese Gardens on the other, Dentsu's office showcases both the fascinating past and exciting present of Tokyo.
6. FleishmanHillard Vanguard
Moscow, Russia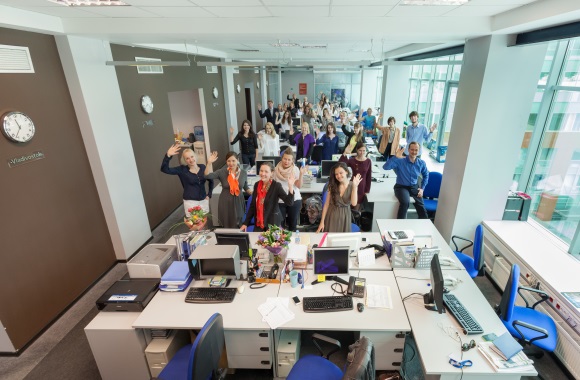 Sporting a hot riverside location with stunning views, lots of space, and ample light, the office is friendly to children and pets, who add to the fun atmosphere. It also has two bars, which caters for Russian-style tea parties and champagne receptions.
7. PPR
Sydney, Australia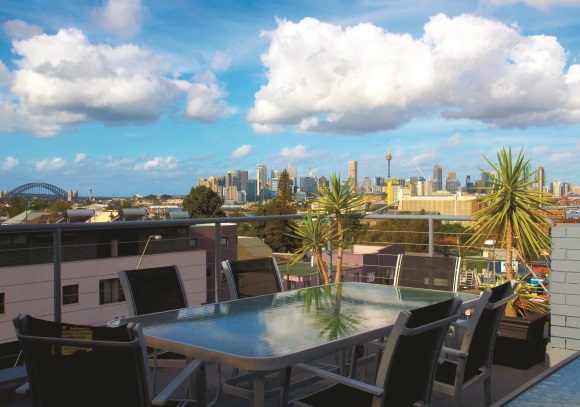 Staffers want an environment that inspires great thinking every day. PPR's workspace does just that. A unique office based around a bar, rooftop terrace with a skyline view of Sydney, and a swimming pool, it doesn't feel like coming to work.
8. Creative Crest
New Delhi, India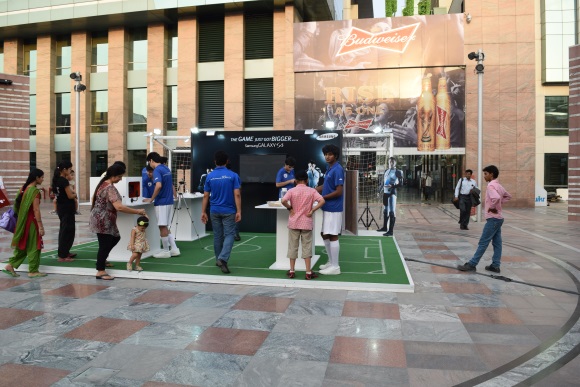 Creative Crest focuses on CSR and every employee is encouraged to plant a tree in the green area, which the firm maintains. Its administration team also recycles everything to help maintain a very low carbon footprint.
9. Memac Ogilvy PR
Dubai, UAE

Many offices don't feature fake grass, pebble seats, and creative tunnels, but Ogilvy's Dubai office is not a stereotypical setup. With an innovative workspace, a myriad awards, and a happy team – this office adds a bit of cool to the Dubai heat.
10. Veritas
Toronto, Canada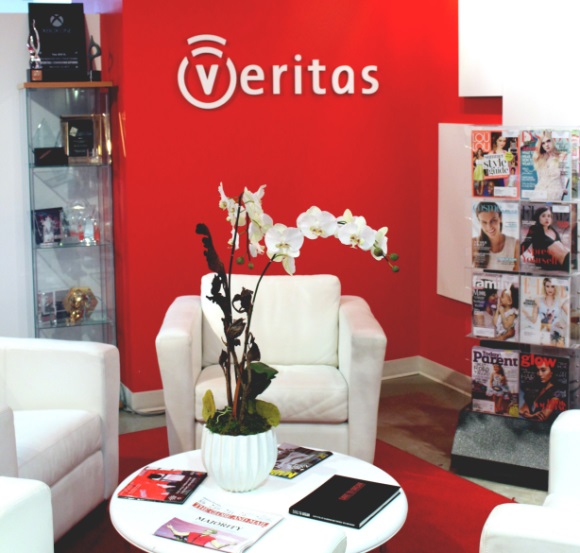 Located in downtown Toronto, the design of Veritas' office draws from the vibrant city that surrounds it. Stunning 360-degree views showcase the creativity, innovation, and growth that inspire the team's ingenuity.
11. Ketchum Pleon
Berlin, Germany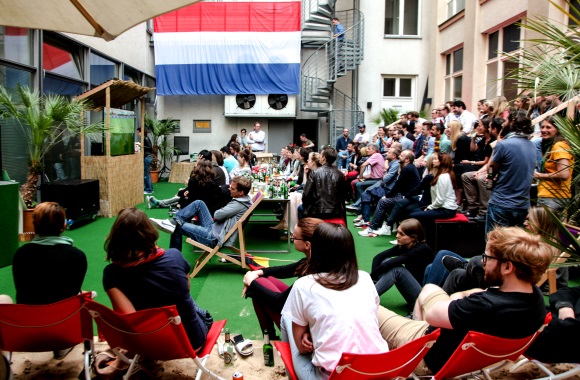 Ketchum Pleon's office is situated right in the capital´s political center, in the midst of Omnicom partner firms and surrounded by startups with fresh thinking. It is also just opposite a square with trees, a fountain, and a busy farmers' market. It is a clear case of home is where the heart is.
12. Shine Communications
London, England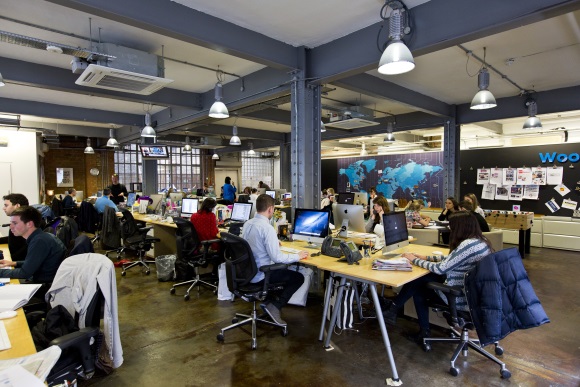 Shine's open-plan office in London's trendy Exmouth Market is constantly buzzing. With its unique creative areas, as well as the Shibiza courtyard and a rooftop area with stunning views, fresh ideas are spawned every day by staffers.
13. Dextera Comunicacion
Mexico City, Mexico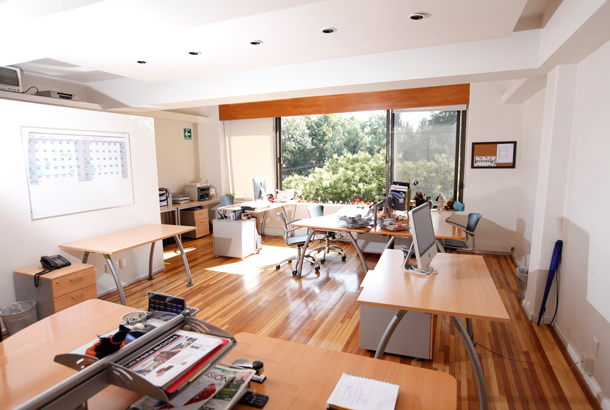 Based in one of the city's most cosmopolitan intersections in the stylish Polanco neighborhood, Dextera's open-office spaces help foster an environment of collaboration. And, the kitchen area is always well stocked with tasty treats.
14. Weber Shandwick
Rio de Janeiro, Brazil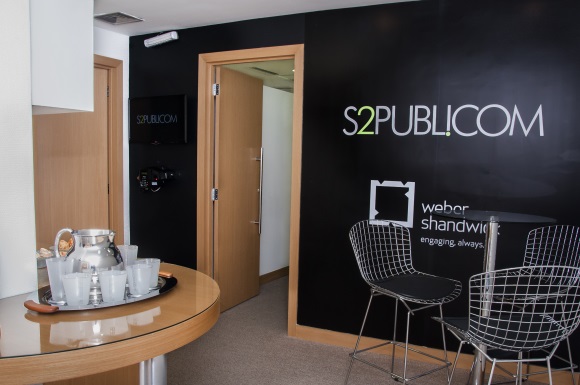 Weber Shandwick's Rio office is as cool as it gets. Located a few steps from Sugarloaf Mountain, one of the world's most memorable sights, it has no walls or doors and the floor-to-ceiling windows let in beautiful sunsets every day.