D'Arcy Rudnay
Title: CCO and SVP
Company: Comcast
First year with company: 2003
Time with company: 11 years
When D'Arcy Rudnay joined Comcast, it was primarily a video, Internet, and voice provider with investments in several cable networks. Today, it is a global behemoth that owns NBCUniversal and is in the process of acquiring Time Warner Cable.

"What's involved with my job changes every year – or certainly every few years," says Rudnay. "I learn every day. It's great for your career when you keep learning. Comcast is one of the best cultural fits for me of any company I've worked for."

Comcast has made many acquisitions in the last decade, and Rudnay, who previously worked in the financial services industry, enjoys M&As.

"It can be the most exciting part of business," she adds. "You really learn with every acquisition."

The rise of social media has been one of the biggest changes over the course of Rudnay's tenure at the company ranked 44th on this year's Fortune 500.

"When we first started engaging in social media, we were working closely with our customer-service teams to learn how to engage in conversations on the Internet," Rudnay explains. "That was unheard of seven years ago. It was very risky and, frankly, frightening. Today Comcast is considered one of
the most engaged US corporations in social media."

She understands the benefits of having a variety of jobs and working for a number of companies, but Rudnay believes longevity has myriad advantages.

"It takes years to really know and understand a company, as well as the best way to communicate on its behalf," she notes. "Patience is the most vital part of one's career journey. You must be patient to learn."

CAREER BIO
2003-present
CCO and SVP, Comcast. Was hired as VP, corporate comms, promoted to SVP, corporate comms, then assumed current role
1999-2003
VP, corporate comms and media relations, Lincoln Financial Group
1996-1999
VP, comms and corporate identity, Advanta
---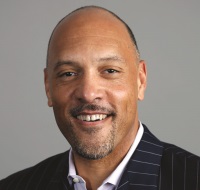 Barry Caldwell
Title: SVP, public affairs and comms, and CCO
Company: Waste Management
First year with company: 2002
Time with company: 12 years
Barry Caldwell has stayed with Waste Management for 12 years because his job is fun, intellectually stimulating, and drives value for the company.
"When we communicate what we do with trash and what we can do with it," he proudly proclaims, "we get people to think differently about waste."
Caldwell's responsibilities span government affairs, community relations, and communications. In 2012, investor relations also came under his purview.
"We are in a heavily regulated industry," he adds. "Our team addresses public policy challenges, taps into public policy opportunities, and engages with communities in which we operate to get permits to grow our business. We're doing interesting things and enjoying success, which makes my job exciting."
"In some respects my role has not changed," says Caldwell, "but the issues the company faces have changed and that keeps me stimulated. When I joined Waste Management, it was midway through a turnaround. At first, my job was about getting the team to focus on the great story we have to tell about what we do and going from defense to offense in telling that story."
"Then our focus shifted to helping develop sustainability goals and putting the company squarely in the sustainability space," he explains. "We really worked that positioning through the organization."
Waste Management continues to innovate on many fronts, including developing ways to convert waste into renewable energy sources.
"We want to change the game," Caldwell says. "I wish that was happening faster, but we are getting there."
CAREER BIO
2002-present
SVP, public affairs and communications, and CCO, Waste Management
2000-2002
VP, government relations, Cigna
1996-2000
VP, federal affairs, Pharmaceutical Research and Manufacturers of America
1991-1996
Chief of staff/counsel, Sen. Arlen Specter (D-PA)
1989-1991
Associate, Cole, Corette & Abrutyn
1985-1989
Associate, Kutak Rock & Campbell
---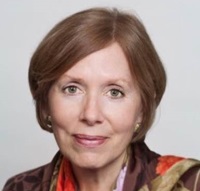 Margaret Dunning
Title: Managing partner
Company: Widmeyer Communications
First year with company: 1999
Time with company: 15 years
Extensive client work, especially in crisis communications, across a variety of issues keeps Margaret Dunning enthused and engaged at Widmeyer Communications.
"Things change quickly every day," she says. "I can move from one crisis issue to another, then go to helping colleagues think through various strategic approaches. I am always learning, meeting new and interesting people, and helping solve problems."

Dunning's career progressed from working on client teams to heading up a practice to being named partner and head of the Washington, DC, office prior to Finn Partners' acquisition of Widmeyer last year.
"We now have access to other Finn Partners offices. They work on different issues with other clients," she notes. "As long as you are learning and growing, it is fine to stay with the same company."
Though the industry has changed in many ways, Dunning notes client service remains constant at the core of agency work.
"The tools to move policy and perception have evolved through technology and social media, but we don't ignore traditional media," she explains. "Tools that resonate with target audiences are always changing. What I do today to help a client won't necessarily be the same as what I will need to do next week, next month, or next year."
While there are more women in the industry today, Dunning hasn't seen a corresponding increase in agency C-suites.
"It is women as far as you can see in agencies now," she says, "and I hope that we increasingly see the best and brightest of them running firms."
CAREER BIO
1999-present
Managing partner, Widmeyer Communications
1994-1999
VP and comms director, Public Agenda
1991-1994
Campaign supervisor and director, media outreach, The Advertising Council
1988-1991
COO, Oliver Productions
---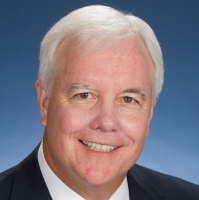 Mike Michels
Title: VP, product communications
Company: Toyota Motor Sales
First year with company: 1986
Time with company: 28 years
Toyota has afforded Mike Michels numerous opportunities in the last 28 years. A journalist upon joining the automaker, he started out as an editor on the internal communications side, and later worked in a number of communications roles. He even spent a few years as a product planning manager.
"The number of opportunities are almost endless at Toyota," Michels says. "Working in product planning helped me learn aspects of the business most PR folks probably wouldn't be able to."
Having deep experience with all types of stakeholders and challenges has helped him constantly grow while staying with the same company.
"Upper management knows me well and always had confidence I could take on different assignments and responsibilities," he adds. "Having a lot of experience at one place also means you're the go-to person in a crisis or during an internal communications challenge. I'm spending a lot of time communicating internally about our upcoming move to Plano, Texas, in 2017 because I know the culture and how the employees will react."
During his tenure, Toyota grew from an importer to a US manufacturer that exports. The communications industry has similarly evolved.
"Professional communicators now engage more directly with consumers and other audiences than before," Michels says. "Internally, the value of corporate communications is much more appreciated. There is also significantly more resource commitment. C-suite members solicit our counsel more often and have great confidence in our advice."
CAREER BIO
All jobs listed are at Toyota Motor Sales
2008-present
VP, product comms
2002-2008
Corporate manager, external comms
1998-2002
National manager, media and public affairs
1994-1998
National manager, Lexus public relations
1991-1994
Product planning manager, passenger cars
1987-1991
Product news manager
1986-1987
Editor, corporate publications
---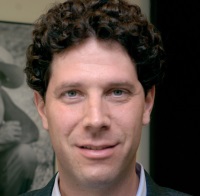 Matthew Traub
Title: MD and chief of staff
Company: DKC
First year with company: 2001
Time with company: 13 years

Facing new and interesting professional challenges keeps Matthew Traub satisfied at DKC.

"I feel like I am in my fourteenth year of a pursuit of a degree in everything," he explains. "Every week is an education. For someone with curiosity about business, current events, technology, and trends, that is an important part of the recipe for professional happiness."

"The agency is full of amazing professionals from very diverse backgrounds who help me learn, succeed, and laugh every day," Traub continues. "We have all grown together and continue to learn from each other at DKC. That's one of the reasons I'm still here after all these years."
Traub's responsibilities have increased during his tenure to the point where he is also now a partner at the firm, but he remains very hands-on with client work.

"DKC is a pretty flat organization," he says, "Everyone still interacts with media and gets involved with strategy for clients. That's important to those of us who really like the roots of where we grew up in PR."
Traub feels media fragmentation and the 24/7 nature of communications are two of the biggest industry changes that have impacted all communications professionals.

"The pace has gotten faster, while the time and space to think has shrunk," he notes. "Fragmentation in media has turned a lot of what we once did on its head. I was lucky to grow up professionally in politics, which is fast-paced and requires immediate thinking. So many skills required of PR pros now are the same as ones needed in politics in the '90s."
CAREER BIO
2001-present
MD and chief of staff, DKC. Was hired as SVP, promoted to EVP, before assuming current role
1994-2001
Various roles. Office of US Rep. Nita Lowey. Posts included House Appropriations Committee aide, legislative director, press secretary, and chief of staff
1993-1994
Staff assistant, Office of US Rep. Henry Waxman
---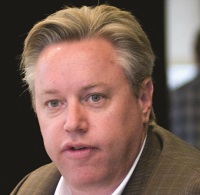 Chris Arnold
Title: PR director
Company: Chipotle
First year with company: 2003
Time with company: 11 years

When Chris Arnold joined Chipotle in 2003, it was a relatively small, privately held company with about 125 restaurants. Then came an IPO in 2006. Today, there are more than 1,650 restaurants nationwide, the brand is expanding globally, and two restaurant concepts are in development.
"We're reinventing a category," says Arnold. Our marketing is built on our vision to change how people think about and consume fast food."
Arnold's long tenure has given him great institutional knowledge, which helps him communicate effectively in today's real-time environment.
As Chipotle has grown and the marcomms landscape has shifted, Arnold's job has broadened and expanded. Earlier this year, his team launched an original unbranded satire series on Hulu called Farmed and Dangerous. The Scarecrow, a 2013 campaign that included an animated short film, recently won 10 Lions at Cannes, including two Grand Prix Lions – one for PR – and two Emmys.
"When I started with the company, my job was media relations," recalls Arnold. "Today, it is much more integrated into the broader marketing machine. We're producing innovative, award-winning, amazing content. We have a very big, loyal social following and a lot of opportunities there. We're also doing some government relations and I serve as an officer of our Chipotle Cultivate Foundation."
"When I got here, I had no idea I would stay 11 years," adds Arnold. "Now, I look forward to staying for many, many more."
CAREER BIO
2003-present
PR director, Chipotle
2000-2003
VP, Linhart McClain Finlon Public Relations
1996-2000
VP and regional PR director, KeyCorp
1995-1996
Senior account manager, Barnhart/CMI
1993-1995
Account manager, Barnhart Advertising, Marketing & Public Relations
---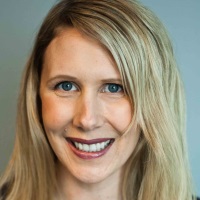 Jennifer Granston Foster
Title: COO
Company: Waggener Edstrom Communications
First year with company: 1999
Time with company: 15 years

Jennifer Granston Foster considers herself a change agent. As such, it would seem incongruous for her to stay with the same agency for 15 years, but Waggener Edstrom Communications still provides her with opportunities to grow and change.
"My job has changed every few years, while the firm has changed and grown so much," she adds. "I feel as though I've had a number of careers here. The agency's willingness to evolve and getting to be part of defining that evolution is pretty powerful."
A variety of client-facing positions and helping to expand the firm's presence in San Francisco and London prepared Foster for her ever-expanding job as COO.
"My current role is really what the CEO needs it to be," she explains. "About three years ago, I took on all people-oriented responsibilities and added strategy, planning, and partnerships shortly after. Now I'm serving as COO."
Foster notes that fresh thinking is particularly important for organizations with long-tenured employees, so she surrounds herself with leaders that bring external perspective.
Though marcomms has become increasingly audience-centric and communications channels have proliferated, Foster feels the need to translate understanding of clients' business into compelling stories and content has remained constant.
"Clients have always needed to measure impact," she adds. "I remember trying to demonstrate ROI 10 years ago in the same way as ad companies. You just could not do it. Technology has allowed us to build products that crack that nut. It's the Holy Grail for marketers."
CAREER BIO
1999-present
COO, Waggener Edstrom Communications. Previously held various leadership roles on the Microsoft account
1998-1999
Freelance consultant, Pyramid Communications
1995-1998
Director, Walter McGuire & Company